News
Why Link's Trademark Hat Isn't in Zelda: Breath of the Wild
As it turns out, making pointy dressing gown caps look adventurous isn't getting any easier.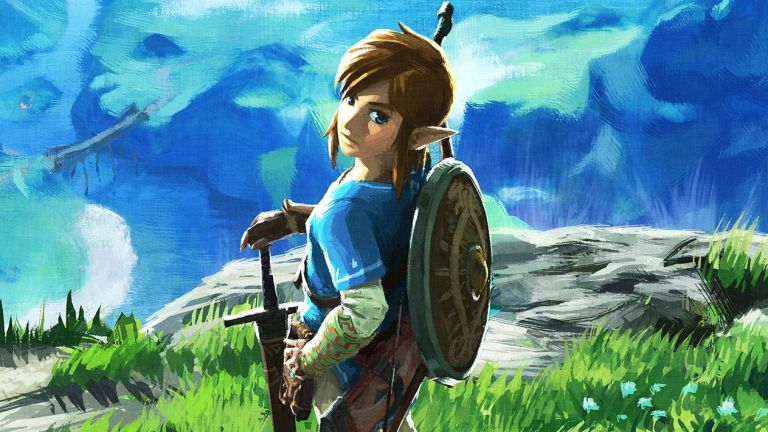 Dressing up Link is one of the many curiously addictive distractions available to Breath of the Wild players. While most of the character's clothes are selected on their statistical merit, the various dye options afforded to players has made it so that some Breath of the Wild fans opt to choose style over substance. 
No matter which dress-up method you choose to focus on, you may be disappointed to find that the iconic hat Link wore in previous Zelda games is nowhere to be found in Breath of the Wild's vast world. While some believe that it was removed as part of an effort to separate the latest Zelda adventure from the rest of the franchise, it turns out that the reason behind its absence is much simpler than that.
"As the graphic fidelity has increased it becomes more difficult to make that hat look cool," said Breath of the Wild art director Satoru Takizawa during an interview at GDC 2017. "As the game becomes more realistic it's difficult to present it in a way that's appealing."
So, while modern gaming graphics are capable of rendering vistas in mere seconds, they apparently can't do much when it comes to making Link's hat look cooler than the sleeping caps the old people in Willy Wonka & the Chocolate Factory wore. According to Takizawa, the decision to remove some of Link's trademark clothing from the game also has to do the accidental lore Nintendo established via previous incarnations of the hat. 
"If you look at Twilight Princess, I really made the hat long, so it would flap in the wind and move around," said Takizawa. "But because of that people were like 'What's he got? What's in that hat?'"
The good news for Zelda fans everywhere is that Link's hat is one of the few Zelda trademarks that didn't make it into his latest adventure. While Breath of the Wild may expand on previous Zelda games in remarkable ways, the core of the franchise – as well as some of the style choices that clothe the series' heart and soul – remains wonderfully intact.