News
Why didn't anyone like the N-Gage?
The N-Gage: the unholy union of a games console and a phone. But if Sony's making a gaming phone, and the iPhone will be out soon, might there be hope for the much maligned machine?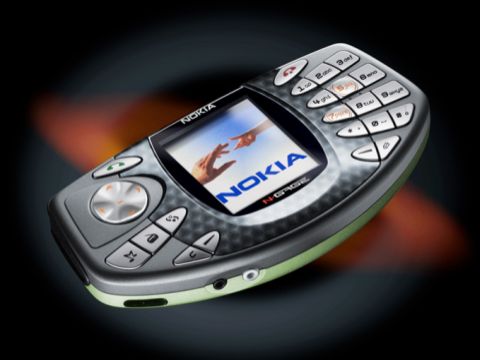 Okay, so the N-Gage had one, very obvious, flaw: when you used it as a phone, it looked like you were talking into a taco (although some would argue it was more like a cheese sandwich). However, I urge you to put this fact aside and look at what this piece of kit had to offer.  
Firstly, there were the games. Actually, forget the games; about 85% of them were utterly dire. Still, there were a lot of good things about Nokia's failed console/phone hybrid. For a start, it was the cheapest smartphone on the market, being available at sub-£100 prices. Being a symbian (S60) smartphone, there was a huge variety of software available, which could easily be installed on the device. These included things like e-mail clients, games and media players (both audio and video).  
There was also a mini-GPS program, which you could use to set up an alarm, so it would go off whenever you entered a certain location. So I could set it to go off at the end of a train journey, have a sleep, and when the train pulled in, the N-Gage would wake me up.  
There was also Dictaphone software available, which meant you could use the N-Gage as a digital voice recorder, storing the recordings to the MMC card.  
Then there was the guitar tuner software, which again took advantage of the N-Gage's microphone. This particular piece of software is still installed on my N-Gage and I still use it to this day.  Also, using Bluetooth, it was possible to browse the internet and to play the games online for free. As long as you had a computer with an internet connection and Bluetooth capability, it was possible.  
As mentioned earlier, there were media players available. One of these included a Xvid player, which meant I could watch episodes of The Simpsons on the train. Obviously, the screen was tiny, but the bit rate and frame-rate could be put up to a fairly acceptable level.  
If you were feeling more creative, there was a small music sequencer available too, which while limited was quite an achievement, considering the hardware. Also, there were several picture editors available.
With all these uses, and a built-in FM radio, I think the N-Gage is sorely underated. Sure, it was a funny shape, and was a bit bulky, but the N-Gage QD sorted those problems out (but did away with the radio). If Nokia put a decent camera on it, and infrared (so I could use it as universal remote), I would definitely consider buying one again. That said, it might have to compete with a certain Apple offering though.