News
Where on earth is Alan Wake?
It's one of the most eagerly awaited games on the planet, and one that the world has barely had a whiff off for a couple of years. Where are you, Mr Wake?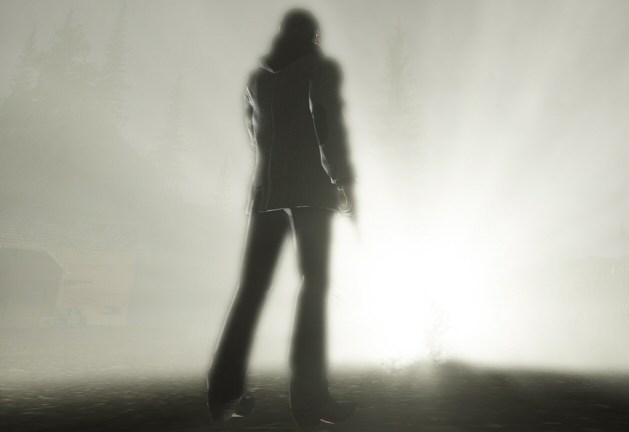 It's been a couple of years now since Remedy first offered a tantalising glimpse at Alan Wake, a game that has since been as firmly on our radar as it's possible to get. It helps, of course, that Remedy was also behind the Max Payne games, for which out love remains undiluted, in spite of all those "too linear" arguments.
But back to Alan Wake, a title that was announced, and has rarely been heard of since, so keen is Remedy to only talk about it when it has something it wants to say. The game is billed as a psychological action thriller, based around a horror writer who is suffering from insomnia. When he heads off for treatment, he sees someone who is a dead ringer for his long lost fiancé, and starts having disturbing dreams, which he uses as the basis for a new book. The problem? The world that he is putting down on paper is being more and more reflected in the one he sees around him. And there are dark, shadowy forces who are coming after Alan Wake. The most effective weapon to combat said forces with? A simple light. It could well be genius.
So far, so utterly intriguing and different to most of the fodder that's filling the shelves of Game this Christmas. Coupled with screenshots that seem to back up the moody, melancholy and somewhat sinister premise, few who have caught any kind of glimpse of Alan Wake have failed to be at the very least intrigued by it.
But then very little has been heard of it in the years since it was first confirmed. Major game expos have been and gone with Remedy choosing to keep mum, and while the firm has confirmed that it's still hard at work on the title – which is set to be published by Microsoft for PC and Xbox 360 only – the chances of it hitting the planned 2008 release date are virtually non-existent, it would seem. Play.com is listing it as out in November, but that's bound to be changing soon. Even the Alan Wake website's press release archive doesn't have anything fresh on it, with the most recent announcement taking place in 2006.
Of course, just because a game isn't actively courting the games media it doesn't mean there's a problem per se (we're not talking Duke Nukem Forever here, after all), and it many ways Remedy's approach of holding fire until it has something to show is a commendable one. That said, the last word from them, as posted by Remedy's CFO Mika Reini on its message boards last month, doesn't actually offer much in the way of light just yet:"Dear people,
We feel we owe you all a small heads up, and our apologies for lack of updates. This is just part of our psychological thriller, is it all real or imagined…Seriously, yes, we're still here and working hard on getting Alan Wake for you to enjoy. Sure, we've been in development for a long time and if everything had gone perfectly smoothly there probably would be a game out for you guys to play already. But designing a completely new game can be hard, and sometimes you need to take a detour to find the best route forward.
We want to entertain you guys in the best possible way and our team is putting in every effort possible in order for that to happen. That is the way Remedy wants to do things. I'm sure you will enjoy Alan Wake when we're done.
Just follow the light…"
Rumours persist that the latest build of the game may get an airing before the end of the year, possibly at the Tokyo Games Show next month, but nobody is laying down much money on that. As Remedy has said all along, the release date for the game is "When it's done". That said, as one poster on the aforementioned Alan Wake message boards joked, "I think the development of this game is taking longer than the development of Windows XP". We're not quite in that territory just yet, fortunately.
Our guess? That Alan Wake is about a year away, although it's fair to say we're playing the same game of guestimates as everyone else. We are, however, desperately looking forward to seeing what Remedy has come up with, and will keep you posted…