Features
When can we expect Nintendo's Wii U exclusives?
We've already looked at Microsoft and Sony's next gen exclusives, but what about Nintendo's Wii U?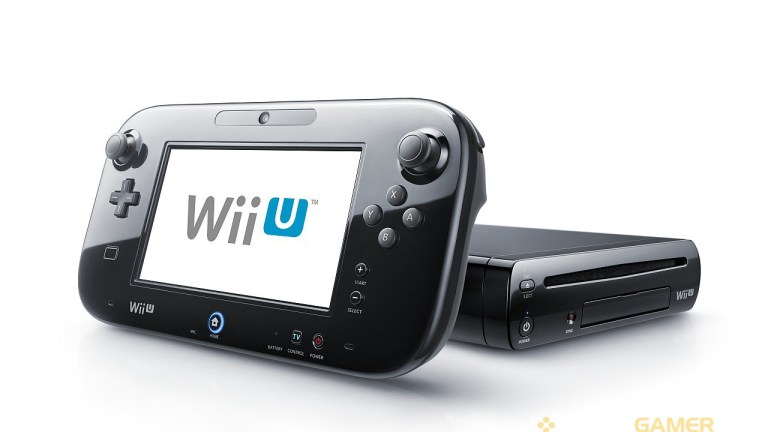 With the current focus so heavily aimed at Sony and Microsoft's upcoming next gen titles it's easy to forget that Nintendo already has its own next gen console out there in the form of the Wii U. Now, it may not be next gen when it comes to the sheer horsepower and underlying technology, but it's still Nintendo's newest platform, and the one that'll compete with the new consoles when they arrive.
Previously, we've spent some time looking at the exclusive line-ups for the Sony and Microsoft units, both of which are littered with some very interesting and highly anticipated titles. However, if there's one company that knows about exclusives, it's Nintendo, and there's simply no denying that the Japanese giant has some of the best exclusives in the industry.
Still, despite a very strong pedigree, Nintendo hasn't had the best time of it with the Wii U, and the unit is struggling. It's been debated why Nintendo is having issues, with such things as poor advertising, lack of clear information, and the confusing name being some common reasons, but one possible cause of this predicament that simply can't be argued with, is the lack of key, big name titles. Quite simply, many of Nintendo's big sellers haven't arrived on the unit early enough, and although some are on the way, Sony and Microsoft are about to show up to spoil the party. Nintendo has, in some people's opinion, failed to capitalise on the earlier release of the unit, but for hardcore fans still waiting for those elusive classics we all know Nintendo can produce, there's light at the end of the tunnel.
Today we're going to have a look at some of the upcoming exclusive highlights for the Wii U. These include some Nintendo legends returning to the screen, and a selection of newcomers that should make the console far more attractive.
Wonderful 101
First up we have the much talked about Wonderful 101. This is a bonkers fusion if Pikmin-style play and superhuman powers. Instead of little bugs, the player controls a group of superheroes, whom can form up into various weapons in order to attack foes.
The game is fantastically hectic, and instead of designing a game that boasts tens of hours of gameplay, the emphasis on here is short, but highly refined and entertaining play. Now, that description won't please those who want a long-lasting adventure, but if you like your action fun, replayable and with unique, if chaotic multiplayer, this may be your thing.
Wonderful 101 will be released on September 15 in the US. It's already out in the UK (review here).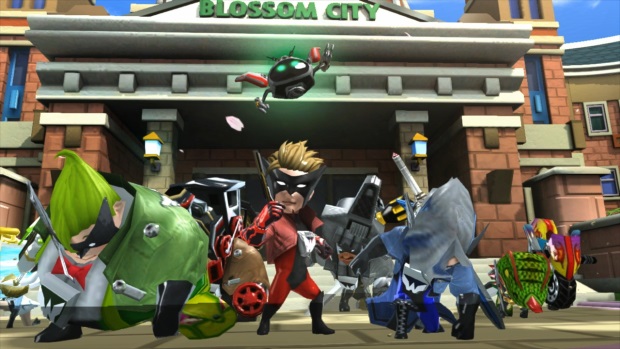 Beyonetta 2
Speaking of chaotic, The Wii U is going to be the only platform to host the next outing of the frantic action title, Beyonetta. Already a firm fan-favourite, Beyonetta's first outing is highly regarded (even with the poor PS3 port), and Nintendo secured the second game's exclusivity for the Wii U, as odd as that may be for the family-focused brand.
The second game will bring the hair-wearing super witch back to our screens with the same blend of frantic shooting, melee combat, and massive, screen-breaking bosses, only this time with some motion controlled additions, two player mode and more costumes. It will be released in 2014.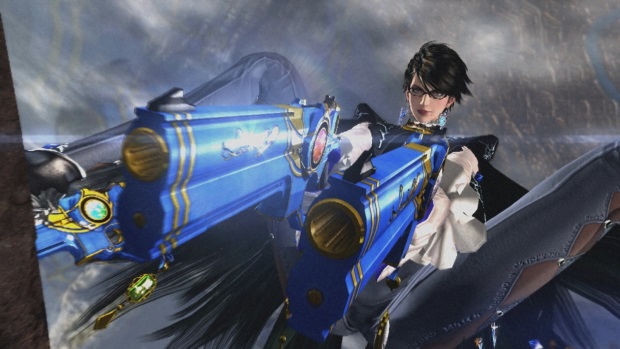 Donkey Kong Country: Tropical Freeze
Currently slated for a November release, Donkey Kong Country: Tropical Freeze is the next game to come from Retro Studios. The team already has the excellent Donkey Kong Country Returns under its belt, and so we have little doubt that this next entry in the franchise will be every bit as good.
It's no surprise, given the title, that the game will have a frosty feel to it, and it'll use much of the same features from DKCR, as well as some new Wii U-specific additions such as HD visuals, and a more active camera that'll make better use of the 2.5D environments.
It's true that we're all dying to see Retro Studios work on another Metroid, but Donkey Kong Country: Tropical Freeze will be very welcome all the same.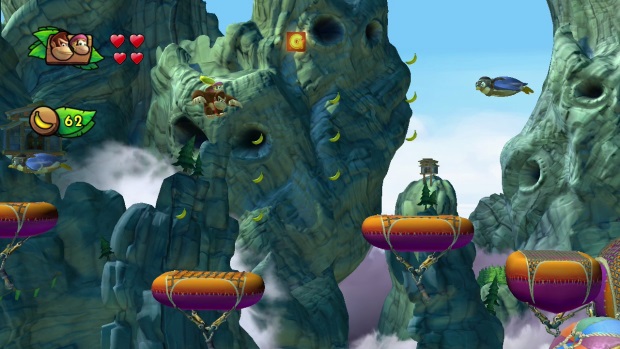 The Legend of Zelda: Wind Waker HD
There's not much to say about the HD release of Wind Waker, as it's essentially the exact same game originally released for the GameCube, but with shiny new HD visuals and a couple of gameplay tweaks. A little social interaction is included, allowing people to send messages across the ocean into other players' games and, of course, the Wii U gamepad's screen also offers some new features, functioning as a map and inventory screen, and allowing motion controlled aiming of the bow and other weapons.
Wind Waker is one of the more divisive Zelda titles, but the HD remake will no doubt attract the Zelda faithful, and hopefully a new audience while it's at it. It's due to release in Japan on September 26 and in Europe and the US on October 4. A physical boxed version will also release in the US on September 20.
The Legend of Zelda Wii U
The HD re-issue of Wind Waker is all well and good, but what we really want from the Wii U is a brand new Zelda title. Not only will it be great to see a more technically impressive Zelda strutting its stuff, along with the expected unique features it'll boast thanks to the Wii U's input methods, but it'll also be one title that'll certainly shift Wii U units.
We do know it's coming (as if it wouldn't) but aside from that, we don't know anything really, which would suggest the game is still a way off. It's been reported that Nintendo has looked at both the Wind Waker HD remake and the 3DS title, The Legend of Zelda: A Link Between Worlds for inspiration, though, and the Wii U title will likely utilise game mechanics from the two games, along with some new Wii U tricks. One thing is practically guaranteed, it'll be a big seller and most likely a great game.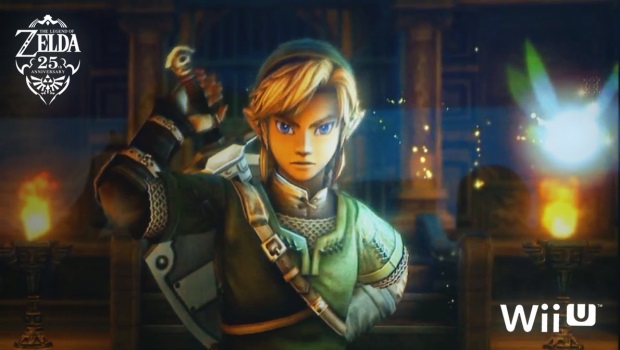 Mario Kart 8
Mario Kart, like the plumber's platform titles and others, such as Zelda, is a title that can sell consoles like no other. It's a constant source of both critical acclaim and money for Nintendo, and the eighth iteration of the series is headed to the Wii U in Spring 2014.
Mario Kart 8 will, as always, feature the same power-up happy, blissfully entertaining racing of its predecessors, but it'll also introduce some new features, with the key inclusion being anti-gravity racing.
Players will be able to race along walls and ceilings on some tracks, which look more like something out of F-Zero or Super Mario Galaxy than Mario Kart. Gliders from Mario Kart 7 will return, as will bikes, and if the E3 showing is anything to go by, this could be a pure gold title for the Wii U.
Mario & Sonic at the Sochi 2014 Olympic Winter Games
It's a fairly self-explanatory one this. Mario & Sonic at the Sochi 2014 Olympic Winter Games is expected in November, and will utilise the popular gameplay seen in previous Mario and Sonic Olympic titles, only with a focus on winter sports.
Expect Wii remote and gamepad-wobbling races on skis, skates and snowboards, as well as other staple Winter Olympic events like curling, bobsleigh and biathlon. Fantastical 'Dream' events will also be included, such as bobsled racing on Mario Kart-style tracks.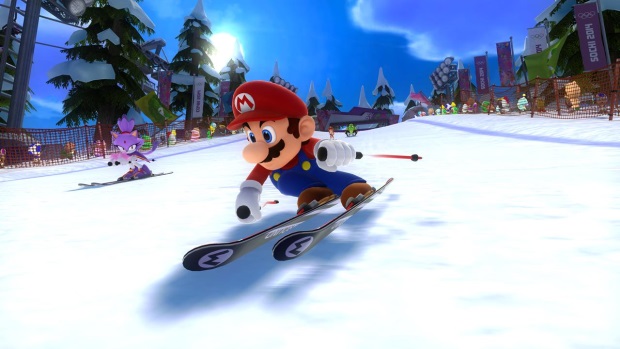 Scribblenauts Unmasked
Scribblenauts' great style of puzzling is headed to the Wii U with a DC Universe flavour twist on September 24. Characters like Superman, Batman, Flash, and Wonder Woman will feature along with the series' unique flexible puzzling solving.
Apparently, he game will feature pretty much every DC character you can think of (even hugely obscure ones), which the game's hero, Max, can call upon via his trusty notepad. What's more, characters can be modified with the use of adjectives. So, you can create a 'Super Batman', or 'Zombie Flash' is you so desire.
Always interesting and entertaining in equal measure, the series should hit top form with Scribblenauts Unmasked.
Sonic: Lost World
A Nintendo Exclusive, Sonic: Lost World is one of the more interesting Sonic games to come from Sega in a long time, and with the aid of game mechanics taken straight from Super Mario Galaxy, this could be a truly impressive outing for the once great hedgehog.
It features a heavy 8-bit era influence in design, but the game is all about making the most of the Wii U hardware. Sega has added the ability to slow down the action a little for more control, and there'll be both 3D and 2D stages. Sonic will also be able to negotiate obstacles more easily thanks to a system similar to free-running.
The game will be released in the US on October 22, whilst Europe will get it on October 18.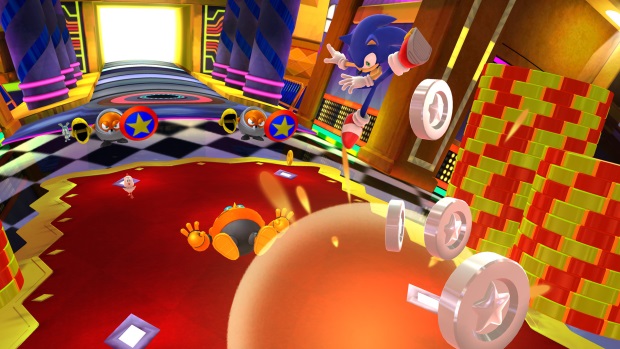 Super Smash Bros Wii U
One of the most popular Nintendo franchises, and one of the best multiplayer games, period, Smash Bros. is a highly anticipated Wii U release. It's still early days, but the E3 showing was enough to drop jaws and cause mouths to water in anticipation.
Smash Bros. Wii U will feature HD visuals and gameplay tweaks, along with the expected selection of new arenas and characters, three of which we known include the Animal Crossing Villager, Wii Fit Trainer and the one and only, Mega Man. Great stuff.
No solid release date other than 2014 is set just yet, and Nintendo isn't known to rush it's major franchises to market, so we may be looking at Q2 at the earliest.
Shin Megami Tensei X Fire Emblem
Two very popular JRPGs are set to collide on the Wii U as Atlus and Nintendo team up for Shin Megami Tensei X Fire Emblem. Not much information is known about the title at the moment, but we do know it's going to be a modern day Fire Emblem, making the most of the more up to date setting of Shin Megami Tensei.
Mashups are always good for attracting fans, especially of the respective licenses, and both of the included franchises here are great examples of the genre, so we expect good things from this crossover. It should arrive sometime in 2014.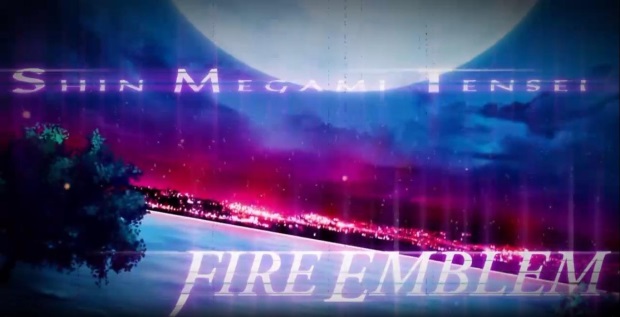 Super Mario 3D World
We've already seen a traditional 2D Mario adventure on the Wii U, and Super Mario 3D World will be the chief Nintendo mascot's first 3D outing on the platform. It's not going to be as unique and inventive as the Wii's excellent Galaxy series, instead following the blueprint laid down by the 3DS title, Super Mario 3D Land, but it already looks great nonetheless.
It'll feature a four-player co-op mode with Luigi, Peach and Toad appearing alongside Mario, as well as the new Cat Mario suit, complete with claw attack and climbing ability. Gameplay will be very similar to the 3DS title, with the expected improvements thanks to the Wii U's increased power.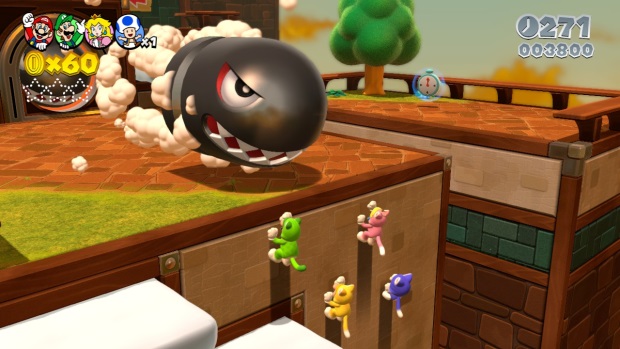 Wii Fit U
Wii Fit sold, and it sold well, and so it was inevitable that the Wii U would get its own version of the fat-fighting lifestyle title, and it's coming this October/November.
Wii Fit U will be very similar in many ways to the Wii's outings, even to the point where you'll still use the Wii Fit Balance Board and can transfer data from Wii Fit Plus saves. However, it'll also incorporate new features, such as exercises that incorporate the new gamepad, and the new pedometer (Fit Meter), which can measure your activity. The gamepad will even take away the need to use a TV, and the whole title can be viewed via the gamepad's screen.
Wii Party U
The original Wii certainly wasn't short on party games, and Wii Party, although not the best example of the genre, was quite popular. The Wii U will get its own version of the game on October 25, and it'll be available in bundles that include a Wii Remote Plus.
Like the Wii version, Wii Party U will include a selection of fun mini games that'll utilise a selection of control methods and unique features for up to four players (one gamepad and three remotes).
Yarn Yoshi
Yarn Yoshi, starring the titular green dinosaur, is coming from the creators of Kirby's Epic Yarn, and by the looks of the screens and video that have been released so far, Mario's faithful egg-layer will see a similar style of game as the rotund, pink one.
There's no release date, and details are scant at the moment, but the game will include Yoshi's familiar moves, including the ability to eat foes in order to transform from outlined, string Yoshi, into a fully 3D knitted version.
Kirby's Epic Yarn was a great, unique platformer, so we expect Yoshi's solo return to be one to watch.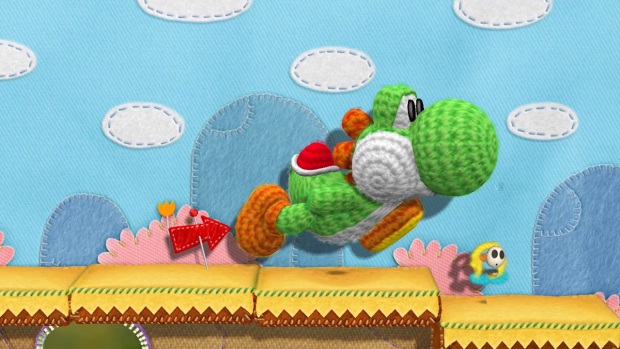 'X'
The mysterious X from Monolith Soft, developer of the cult classic, Xenoblade Chronicles, is one of the most talked about Wii U exclusives, and Nintendo knows it, teasing fans with cryptic trailers and screens.
Nintendo isn't giving much away about the game, but it'll feature the same style of open world RPG play as Xenoblade, and it'll also include giant robots that can be used to roam the world and fight foes. Some mechs will even be able to fly.
What else?
Even the most hardened Wii U haters have to admit, that's quite a line up of exclusives, and Nintendo clearly has some very big things in store for Wii U owners in the following months, including hugely anticipated outings for Zelda, Mario Kart and Smash Bros. In fact, those three titles alone could sell more Wii U's than Nintendo has managed to shift thus far, and there's still plenty more for Nintendo to deliver.
Mario is returning in the games we've already listed, but we'd expect another entry in the Galaxy series to arrive on Wii U (Miyamoto has already hinted this is the case). The gamepad's abilities could be used brilliantly to accompany the already-excellent gameplay mechanics, and it could also accommodate an interesting spin on multiplayer.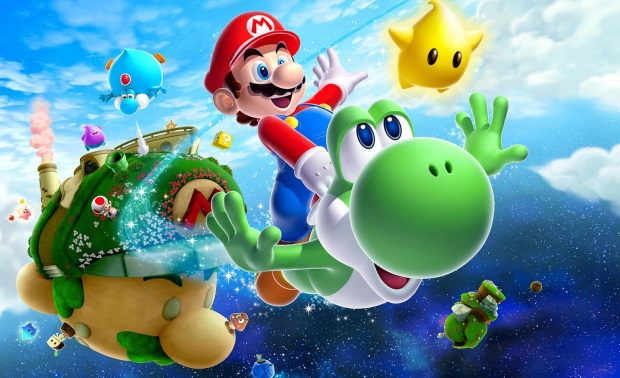 Retro Studio's is working on Donkey Kong Country: Tropical Freeze, which we look forward too, but, as we stated earlier, many would love to see the team work on another Metroid, a series yet to be mentioned for the platform. The Wii's Metroid: Other M was an interesting attempt at taking the series in another direction by Team Ninja, but for many it failed. Metroid Prime, on the other hand, is consistently amongst the top 10 games ever in lists all over, and Retro could bring Samus back in stunning fashion on Wii U.
Star Fox is a long dormant Nintendo series that could feasibly make a come back on Wii U. Not counting his appearances in Smash Bros., Fox McCloud hasn't seen serious action since 2011's StarFox 64 HD on the 3DS. The series' primary focus on 3D shooting has been accompanied by 3D action adventure (Star Fox Adventures) expanding the possibilities, and the character is popular enough to warrant another chance at the home console market, but so far there are no hints of this.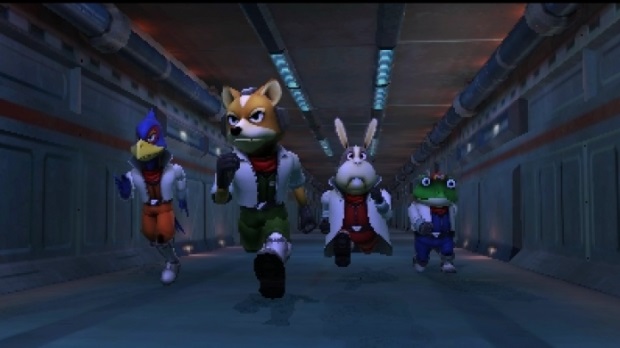 Whilst we're looking at dormant franchise that could make a comeback, how about F-Zero? Surely Captain Falcon is due for a return? The lighting-fast, hovercraft racing in F-Zero was going anti-gravity long before Mario Kart 8, and the Wii U could benefit greatly from a resurrection of the classic retro franchise. We can but hope.
So, there you have it, that's our look at some of the Wii U's best upcoming exclusives, along with a few we'd like to see return to the fold. What are your favourites, and what titles would you like to see make a comeback on the Wii U? Let us know in the comments.
Please, if you can, support our charity horror stories ebook, Den Of Eek!, raising money for Geeks Vs Cancer. Details here.