Features
When can we expect Microsoft's exclusives for Xbox One?
What are the exclusives, post-launch, that Microsoft has lined up for the Xbox One?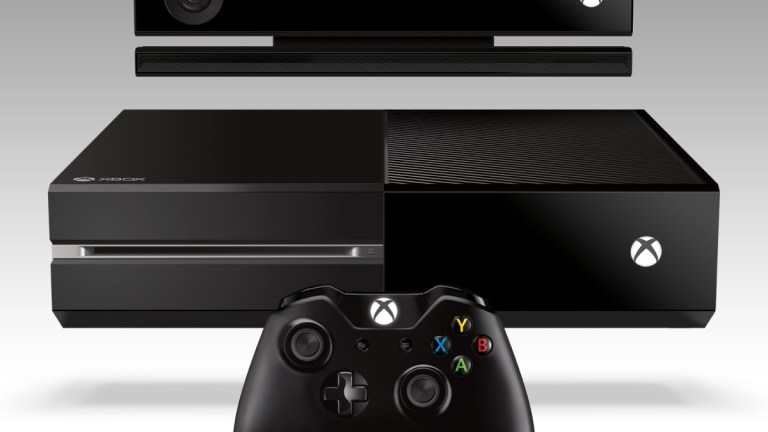 Exclusive launch titles aside, any good console needs a steady stream of exclusives if its going to have any hope of getting one up on the competition. The power of these titles can't be overstated, just look at Nintendo, which has carved a whole section of the market out for itself over the years with almost nothing but exclusives. Having desirable titles that can't be played on any other system is paramount, and both Sony and Microsoft know it.
Both consoles have exclusives in their launch line-ups in order to tempt punters into investing, and then there's the promise of later titles that'll call each platform home. These are games that help keep the console afloat in the long run, and they're every bit as important as the initial wave of games.
We've already looked at the known exclusives coming to the PlayStation 4, and now we're going to take a look at the games the Xbox One has to offer further down the road. So, without further ado, let's get started.
Halo 5
Without a doubt the most anticipated exclusive on Xbox One, Halo 5 is still pretty much an unknown entity. The E3 trailer gave very little away, only serving to wow the audience with a bit of snazzy CG. And, with Halo 4 barely out of nappies, we suspect there's plenty of time yet before the fifth main Halo title arrives.
Obviously, it's going to continue the story from Halo 4, and the new Reclaimer Saga, but apart from that, the actual story of the instalment and new content is anyone's guess. Still, there are few titles in the industry that can instantly cause such a blast of fan fever, and Microsoft just had to reveal the new title so soon. Even if the Master Chief can't make the launch window, just the suggestion of his arrival is enough to make many pre-order the Xbox One.
2014 is the current date being thrown around for Halo 5, but expect it to be at least late 2014, possibly the holiday season.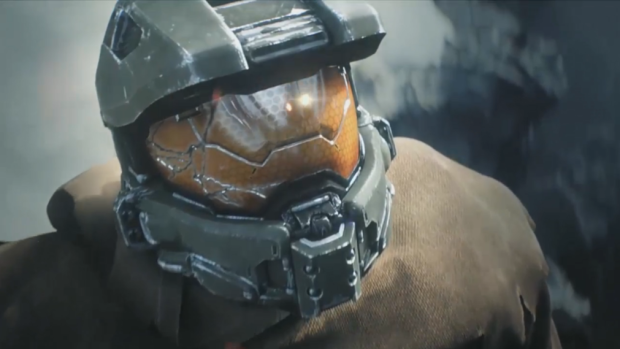 Titanfall
One of the most talked about Microsoft Exclusives (it's also coming to Xbox 360 and PC) is Respawn's debut title, Titanfall. Set to be a multiplayer-only competitive FPS, Titanfall sees players fight both on foot and in giant mechs.
High-tech weapons, jetpacks, parkour-enabling environments and fluid online play are key features here, and even though the game focuses on the titular Titan robots, Respawn has been careful to make the whole experience balanced, so even those in powerful mechs won't easily own the battlefield.
Regardless of your stance on Call of Duty, no one can deny just how well made the series is, and how buttery the whole things feels. As it's coming from some of the same people responsible for CoD, Titanfall is already a very attractive prospect, and if it retains the smooth play we've come to expect from CoD, at the same time adding new game mechanics, then this could be one of the most important licenses Microsoft has in its arsenal. It's just a shame there's no single-player for those who prefer solo play.
Titanfall should see a release in early 2014.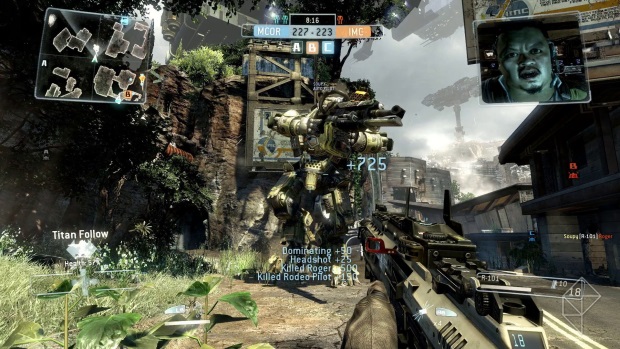 Project Spark
Project Spark is clearly Microsoft's version of Little Big Planet, only with the considerable muscle of the new platform allowing for the kind of creation that Sony's title can currently only dream of.
Releasing on Xbox One, Xbox 360 and PC in free-to-play form, Project Spark will allow players to create virtually any type of game using the powerful creation tools and AI functionality. We've already seen third person fighters, RPGs, shooters, racing titles and platformers, amongst other things, and if the game is as good in reality as it seems from the presentations so far, this could be fantastic.
The release date for Project Spark is a little vague. The public beta begins in January 2014, but the actual release date is still TBA, with 2015 being entirely possible.
Quantum Break
One of the most surreal ideas of the next gen line-up, Quantum Break is coming exclusively to the Xbox One courtesy of Max Payne and Alan Wake dev, Remedy. The game itself will be accompanied by a TV show, and both will tie into one another, with each affecting how the story unfolds.
The game will include time travel and temporal manipulation as one of the main elements of he story, with three main protagonists, but little else is really known about the title. Although Remedy has stated how you play the game will impact the show, and vice versa, it's not clear just how this will play out. Given the Xbox One's focus on TV, though, we're sure it'll be an interesting experiment.
As with many Xbox One exclusives, only a 2014 release window has been specified, and with the reliance on a TV show to run alongside it, don't expect it too early in 2014. We'd say Q2 is the most likely.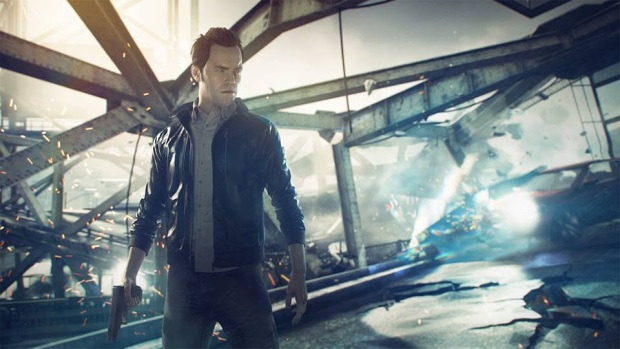 Below
Developed by the creators of iOS hit, Superbrothers: Sword & Sworcery, Below is a very sedate RPG exclusive for the Xbox One, and it appears to blend Rogue-like top-down and side-scrolling play with a distinctive art style. We expect Below to become a big seller on XBLA.
Expect it to become available in early 2014.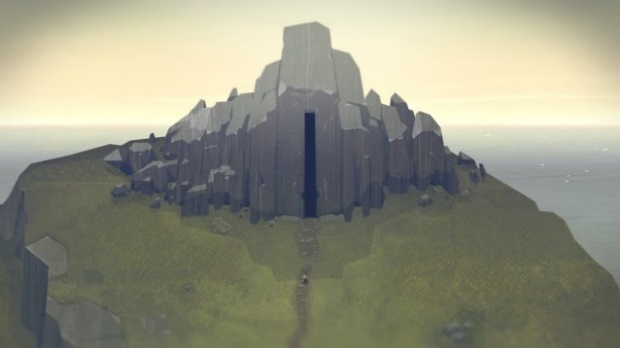 D4
D4 is the next game from Swery65. You may remember his name from the likes of Extermination, Spy Fiction and, more likely from the cult hit, Deadly Premonition. D4 promises to be just as off-the-wall as the quirky, polarising Deadly Premonition, and will be an episodic murder mystery title.
The game's trailer revealed little about actual gameplay, save for what appeared to be QTE or Kinect-focused combat and some form of plane cash, but it's clear that this isn't going to change the surreal stylings we've come to expect from the game's creator.
The story sees a detective attempt to prevent is wife's murder by travelling back in time, and at the moment no release date has been announced.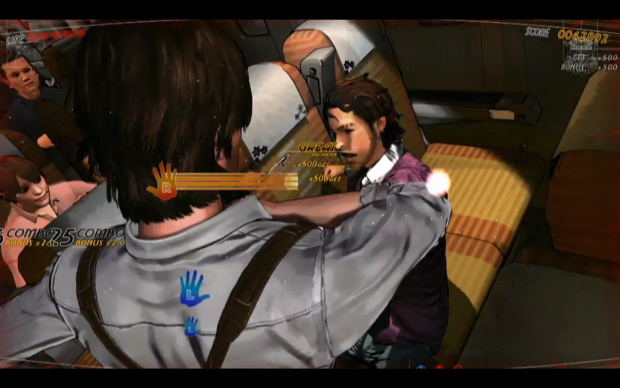 Sunset Overdrive
Coming from once PlayStation-exclusive developer, Insomniac, Sunset Overdrive is a cartoon-style free-running shooter with social elements. It's all about crazy, acrobatic kills and OTT cartoon violence, and it looks like it could be pretty good, boasting similarities to Jet Set Radio, Bulletstorm and Brink. As long as it's far better than the latter title, this should be a highlight of the Xbox One's online multiplayer roster.
No release date is specified for Sunset Overdrive at the time of writing. It'll probably emerge around March 2014.
Black Tusk title
Although it may not be a known exclusive in the usual sense (no one actually knows what the name is or what it's about), this mysterious title from Black Tusk, one of Microsoft's own studios, is shouldering big hopes from the Xbox creator.
It appears to be a stealthy, Splinter Cell-style title from the brief footage shown so far, and Microsoft is already billing the game as an iconic Xbox One release. We'll have to wait and see for now, but it's certainly an interesting exclusive.
As we don't even know the name of the game right now, a release date is obviously still way off. Late 2014 or even 2015 is likely.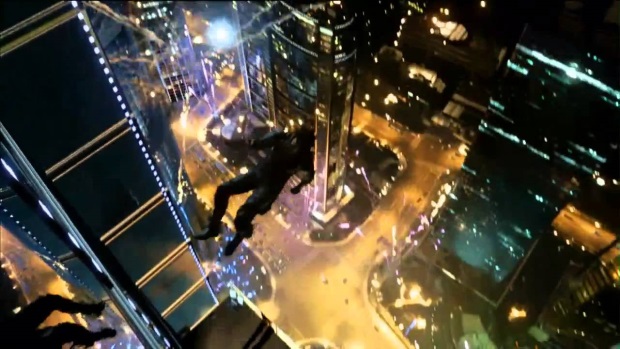 Kinect Sports Rivals
Although the new Kinect is so heavily integrated with the Xbox One, there's been a surprising lack of Kinect-focused titles that we know about so far. This may or may not be a good thing, depending on your opinion of Kinect, but if you like the technology, then Kinect Sports Rivals should appeal.
Rivals will, unsurprisingly, revolve around competitive pay with friends, and after scanning your whole body and creating a cartoon avatar, you'll be thrust into various gesture-powered sports activities, such as football, racing, climbing and bowling.
Potentially the Xbox One's Wii Sports, this could be a great party game, and looks set to make full use of the new Kinect's enhanced abilities.
Early 2014 is the likely release window for Kinect Sports Rivals.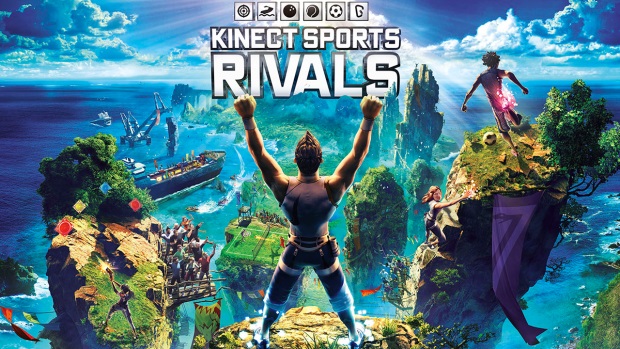 Max and the Curse of Brotherhood
A great-looking side-scrolling platformer, Max and the Curse of Brotherhood will mix in traditional platforming with the game's mechanic of drawing or erasing items in the game's world.
It's presented in 2.5D style, and the magic marker mechanic should work very well thanks to the new Kinect sensor. The story sees Max venture into a fantasy world to rescue his brother (after he's wished him away, Labyrinth-style), and should be another XBLA highlight.
We'd expect to see Max and the Curse of Brotherhood arrive in January or February next year.
Fantasia: Music Evolved
Billed as a breakthrough in motion-controlled titles, Microsoft's take of Disney's Fantasia mixes Kinect-powered dancing and arm-waving with a soundtrack featuring over 20 artists.
As the sorcerer's apprentice, you'll need control the beat, create the music, and manipulate the audio using your body. The official trailer gives little else away, but as the game is coming from the same minds behind Rock Band, it may be a little more substantial than many of the carbon copy gesture-based music titles we've seen thus far. The Fantasia license should make things a little more interesting too.
As for a release date? Yes, it's another Xbox One title with a simple '2014' release window. As with many of these known exclusives, though, expect to see it in the first half of the year.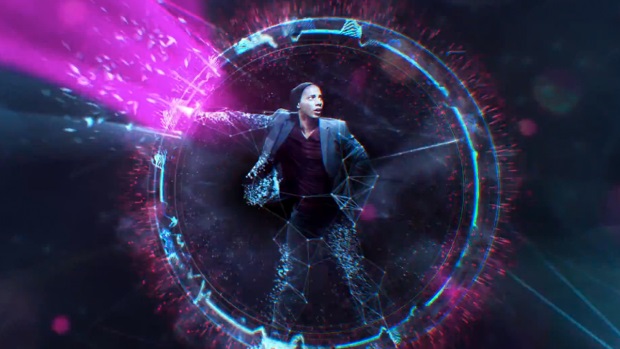 Fable Legends
Fable is one of Microsoft's strongest exclusive franchises, even if it's also one of the most divisive. Yes, a certain Mr Molyneux has often promised the world and failed to deliver with the series, but regardless of missed opportunities, Fable has always been a solid enough action RPG, with a very distinct style.
The latest title, sans Molyneux, is Fable Legends Unlike previous games that have always been about the single, central hero, Legends promises four-player co-op with the series' usual focus on world-affecting actions and consequences. It'll feature heavy Cloud integration, and can also make use of Smartglass tech.
Events take place 400 years before the events of the first game, and so this is a prequel for the series, and the characters, clearly influenced by dungeon-crawling classic, Gauntlet, include an archer, magician, swordsman and barbarian.
No release date is known at this time, but late 2014 is a good bet.
Cobalt
Developed by none other than Mojang, Cobalt has been announced for Xbox 360 and Xbox One (as well as PC and Mac), and is being billed a an action-packed platform shooter. It'll feature up to eight-player competitive play and Mojang has stated that its also planning a large single player story.
The game features frantic, Smash Bros-style play with guns and slo-mo kills and evades, as well as plenty of environmental hazards and interaction, including wall-jumps.
Cobalt should arrive in early 2014.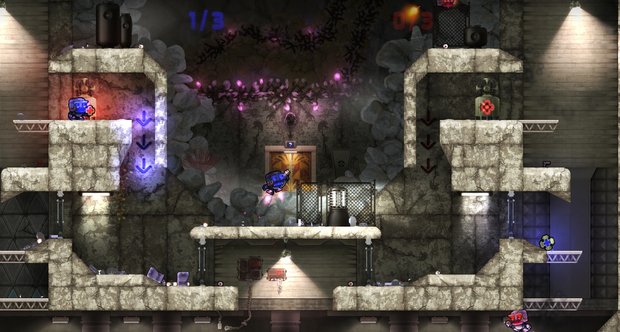 What else?
Okay, so that covers the exclusive we know about, but Microsoft has more gaming ammo up its sleeve that we're surely going to see at some point, doesn't it?
Well, the Xbox's exclusive have waned over time, with some titles fading off into gaming's past, so the once mighty line-up of 'Only On Xbox' titles has faded somewhat, with many making the jump to other platforms. Such big names as Mass Effect have jumped ship, whilst others have simply vanished.
One always strong contender still remains though, and that's Gears of War. Judgement may have been a fairly weak outing for the series, but there's still plenty of stories to be told in the game's universe, and the Xbox One can certainly help to reinvigorate the series. We can't see Microsoft taking too long to announce a new entry in the series for Xbox One.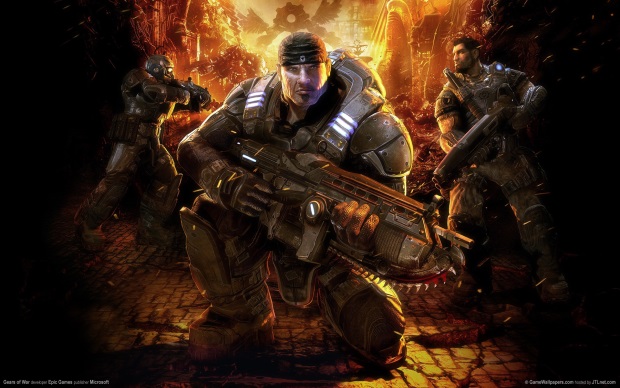 Another potential AAA release would be Crackdown. The original was one of the 360's best titles, and although the second game was pretty weak, there's no reason an Xbox One version couldn't become a huge success, especially given the social element the game could contain, and the increased scope for open-world antics. Microsoft has even teased another outing for the series on Xbox One, showing it on the Xbox One dash, and Microsoft Studio's Phil Spencer has said it's one of his favourite games.
One of the Xbox's strongest exclusives is the Project Gotham series of racers. Although not announced, despite previous beliefs that Lucid was working on PGR5, we'd find it hard to believe MS would ignore the series. Forza is a very strong racing sim, but PGR is one of the best arcade racers around.
Although now long dormant and unlikely, there are other previously exclusive franchises that could also make a comeback. Blinx: The Time Sweeper was an interesting original Xbox launch title, if a very odd one, and Crimson Skies was a superb flight combat outing that's been long forgotten.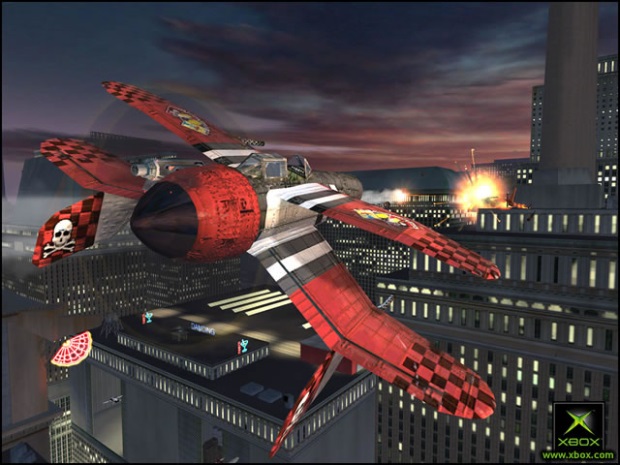 Brute Force was a promising, but ultimately missed opportunity that could have been a great co-operative series, and let's not forget that Microsoft now owns the rights to platforming classic, Conker. It was already revived in Conker: Live and Reloaded, and another outing would be interesting via XBLA.
There are plenty of possible revivals we could also mention, but none of these may matter all that much. Microsoft is clearly looking forward, and not back when it comes to games, with a collection of in-house studios pumping out new content and Xbox's already impressive support for the indie market. The Xbox One will be more about new and original titles, rather than digging up older franchises (not counting the likes of Killer Instinct, of course), and it's going to be interesting to see what new content comes to the next gen unit.
That rounds off our look at the Xbox One exclusives, we think the immediate future of both PS4 and Xbox One is looking pretty good so far. The question is, does one line-up grab your interest more than the other? Let us know your thoughts in the comments.
Please, if you can, support our charity horror stories ebook, Den Of Eek!, raising money for Geeks Vs Cancer. Details here.