Features
What we've learned about the PS4
Sony officially launched the PS4 last night,so what do we know about the system now? Ryan takes a look...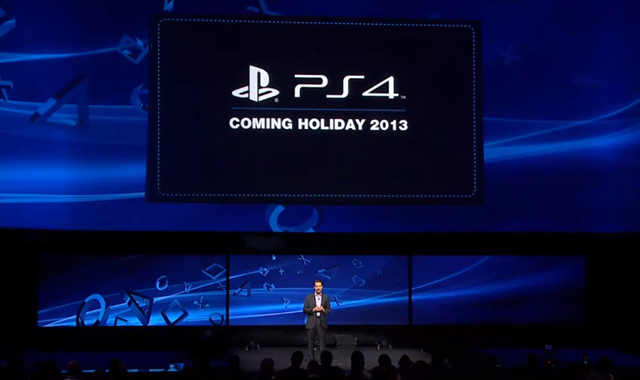 With a blast of corporate, blue-toned fanfare, Sony officially confirmed the existence of the PlayStation 4 in a live press conference aired last night. The internet being the hive of rumours and leaked information that it is, many of the things that Sony excitedly told us about its forthcoming console had already been whispered about or sneakily photographed a few days earlier, which deflated the sense of revelation somewhat. But at the same time, the emergence of a new gaming system is always something worthy of a closer look, so what have we learned about the PS4 so far?
The controller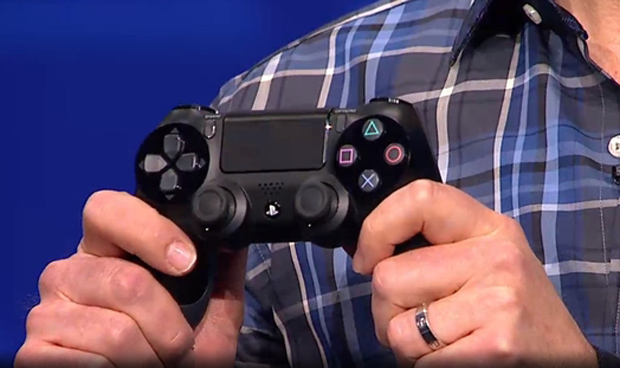 Sony's learned from past experience that the Dual Shock controller isn't something to be trifled with lightly, and the fourth iteration of the device is a logical evolution rather than a radical make-over. Looking just as svelte as it did in those leaked pictures from a few days ago, the Dual Shock 4 will add a touch-pad, a light bar with Move motion support, and an Xbox-style head-phone socket. There's also a share button, which will apparently allow players to share footage of their gaming exports with friends, which is nice.
The lingering question, though, is just how much one of these controllers will cost; at the time of writing, the price of additional Dual Shocks hasn't been mentioned.
The system
Recalling the unveiling of Nintendo's Wii U a few years ago, the actual system itself was talked about but never seen – making it the Harry Lime of last night's press conference. But given just how conservative Sony has been with the styling of the Dual Shock 4, it's logical to assume that the PS4's box will be black, slightly curved and emitting blue light from somewhere, so it's probably not getting too worked up over this particular detail.
Sony was more forthcoming about what's inside the PS4's box, though, and as we've already heard from tentative specs that were bandied around before the conference, the new console will use PC architecture – something the company hopes will make the system easier to develop for.  It'll use  an x86 CPU, a rather vague-sounding "Enhanced PC GPU", and will come with 8GB of unified memory – twice as much as was previously rumoured. Unsurprisingly, there'll be a hard drive, too, which will no doubt come in several different capacities.
Amid all the chatter about GPUs, CPUs and terra-flops, the bit that caught our attention was this: the PS4 will be able to save games to its RAM, meaning we'll be able to just boot the system up and resume play, without having to load the entire game again. We'll also be able to play games as they're streaming, too, which almost sounds like witch craft.
Multimedia and remote play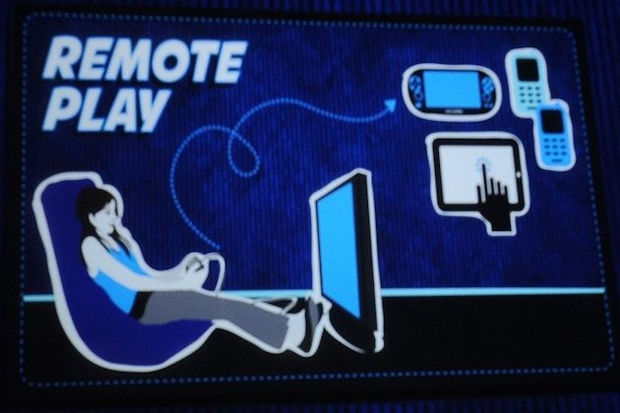 The conference contained much chatter about social networking and shared experiences, and Sony wants the PS4 to be a digital playground for all sorts of other devices and forms of entertainment. There'll be the ability to transfer games to and from the Playstation Vita, compatibility with smartphones and tablets, and the familiar range of streaming video services, too.
The PS4's ability to stream games has been a topic of discussion for some time, and Sony confirmed that, although the console won't be natively compatible with earlier machines, older games will be available via the cloud, which can in turn be ported over to handheld devices.  This is a function that probably won't be available at launch, however, but rather gradually rolled out within a year or so after release.
What we're happy to note, on the topic of downloading, is that Sony's addressing some of our moans about the PS3 with its new system; game downloads and updates can be performed while the system's off.
The Eye
Sony's answer to Microsoft's Kinect, The Eye will provide a familiar sort of facial recognition and motion-sensing support. It's not yet clear whether The Eye will be bundled with the PS4 or available separately. Expect lots of celebrity fitness games to line the shelves in around 12 months' time.
The games
The first PS4 game to be announced was Japan Studio's Knack, which was a quirky choice, given all the talk about next-gen graphics; a cartoon-like action game, which appears to be about a sort of robot troll who can make himself bigger by magnetically attracting bits of metal (like a less scary Tetsuo: The Iron Man). It looks quite fun, in a Rachet & Clank kind of way.
Guerilla Games' Killzone: Shadow Fall seemed like a more typical PS4 game, and true to form, it looks incredibly handsome. Other games annouced include PS4 versions of Bungie's social sci-fi shooter Destiny, Diablo 3, a driving game called Driveclub, Infamous: Second Son, Ubisoft's sandbox hacking sim Watch Dogs, and Jonathan Blow's indie puzzler, The Witness.
There's also a typically quirky untitled offering from Media Molecule, the creators of LittleBigPlanet. Another game with a creative bent, it allows players to sculpt their own characters with the Move device.
All told, it's an impressive line-up of games from a range of genres, from shooters to racing titles to unusual independent offerings. Some titles were conspicuous by their absence, though; Fumito Ueda's The Last Guardian – a game in development for so long, it's missed the PlayStation 3 entirely – wasn't even mentioned. Similarly, two of Sony's finest exclusive properties – Uncharted and God Of War – weren't in attendance, either. These particular jewels in Sony crown are, no doubt, being kept safely locked away for a dramatic reveal at a later date.
Prices and release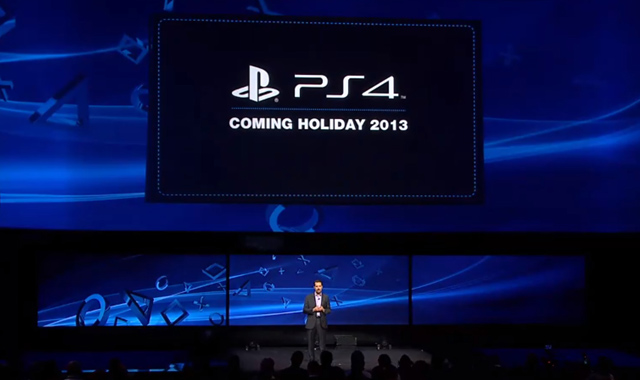 Sony were rather quiet about prices during the conference, but news from The Times suggested that the company might be thinking about a £300 price point in the UK. This would make sense, given that the PS3's £425 launch price was blamed for a relatively slow start for the console – it was after a price drop that sales really began to pick up. Going for a low price to begin with sounds like a sensible means of generating an early swell of support, and would certainly make it a competitive alternative to the Wii U, which retails at around £250 to £290 depending on which system you choose.
The question, though, is whether Sony will really be able to afford to sell a next-gen system for such a low price. We suspect that £300 will only buy us the basic model – one with the smallest hard drive, and possibly lacking the Eye device, while better-appointed models will cost more.
As for a release date, Sony currently has the PS4 scheduled for "Holiday 2013". Going on its earlier track record, this probably means a winter 2013 launch for Japan and the US, while those of us in Europe will have to wait until spring 2014. Sony may surprise us all and go for a simultaneous release for the first time ever – but we won't hold our breath.
Summing up
It could be argued that what we've seen so far from the PS4 isn't particularly surprising or outlandish – like that Dual Shock 4 controller, the PS4 is an evolution of existing ideas. But what the PS4 will offer, though, is a broad range of tools for developers to tinker around with; features which are scattered across three different systems in the current generation – touch pads, motion-sensing cameras, and so on – are all in one package here, and the introduction of PC architecture should entice more indie studios into the fold, too.
Perhaps the most encouraging piece of news arrived after the conference itself. In an interview with Eurogamer, Sony's Shuhei Yoshida revealed that the PS4 won't block used games, as had previously been feared. For many cash-strapped gamers, that'll make purchasing a PS4 a far more attractive proposition.
Follow our Twitter feed for faster news and bad jokes right here. And be our Facebook chum here.