Features
What is Bungie's Destiny?
As Bungie hints at an imminent information drop for its forthcoming Destiny, we take a look at what we know so far...
It's surely the dream of any videogame developer to cut through the static and capture's a generation's interest. And so it was that, after years of relatively low-key successes with such games as the Marathon Trilogy, Myth and Oni, Bungie finally scored its first major hit with Halo.
Launched just over a decade after Bungie's founding, the pre-release buzz surrounding Halo: Combat Evolved prompted Microsoft to acquire the studio in 2000. Microsoft knew it had an important game on its hands – one which could serve as the perfect introduction for its fledgling Xbox console, which had yet to prove itself in the autumn of 2001. The company's instincts were spot on; of the million copies sold in its first year, more than half of them were for the Xbox – proving not only that Microsoft's slab of electronics could compete with Nintendo and Sony's consoles, but also that a current-gen first-person shooter could handle elegantly on a joypad.
Supersoldier protagonist Master Chief quickly became as recognisable a character as Super Mario or Lara Croft, and when Halo 2 sold in even greater numbers than its predecessor, Halo's future as a franchise seemed assured. To its credit, Bungie took its time over each installment. A gulf of almost three years lay between each of the first three games – proof, perhaps, of the studio's determination to get its games pitch-perfect rather than take the money and run.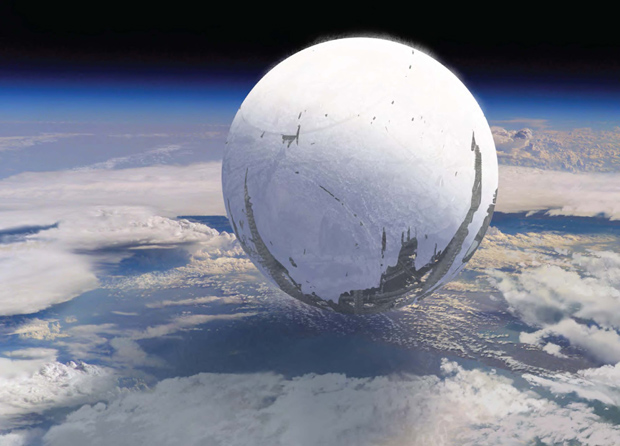 Bungie split from Microsoft in 2007, and while it created two further Halo games – 2009's ODST and 2010's Reach – the franchise mantle would soon be handed over to 343 Industries, a new studio set up by Microsoft for the specific purpose of continuing the Halo series.
The year 2010 marked not only Bungie's last direct involvement with Halo, but also the signing of a new publication deal with Activision. Since then, Bungie has been working away on a secretive project called Destiny. Almost nothing was known about the work-in-progress until last November, when some tantalising story details and concept artwork – purportedly from a marketing document – leaked online.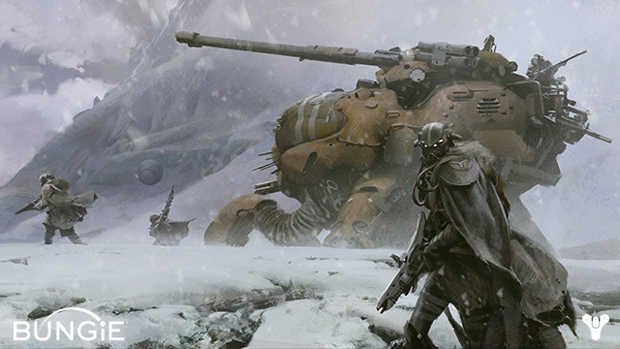 Depicting, among other things, a heavily-armoured, insectoid tank trudging through a snowy landscape , the artwork gave a clear indication that, whatever Destiny is, it's sci-fi-based – which isn't too much of a surprise given the studio's background. Other artwork showed huge fortified cities, a Death Star-like orb floating above Earth's atmosphere, and battle-suited humanoids wearing brightly-coloured capes. There are traces of Halo present everywhere, although muddied up with a smoky, rougher edge.
As for its story, the leaked details talk of what sounds like a post-apocalyptic future and interplanetary war:
"Our story begins seven hundred years from now in the Last City on Earth, in a Solar System littered with the ruins of man's Golden Age. A massive, mysterious alien ship hangs overhead like a second Moon. No one knows where it came from or what it's here for, but only that it's our protector. Meanwhile, strange, alien monsters creep in from the edge of the universe, determined to take Earth and the Last City. We are young 'knights' tasked with defending the remains of humanity, discovering the source of these monsters and – eventually – overcoming it." 
As for the game itself, everything we currently know about the game appears to point towards an MMO – presumably, given Bungie's track record, a first- or third-person shooter. The leaked document talked of "A universe as deep and relatable as Star Wars," which offers "a world to explore for both old and new."
Another leaked document – oddly, resulting from an Activision legal tussle – stated that Bungie is working on a quartet of "massively muliplayer-style sci-fantasy action shooter games" which will appear bi-annually.
This would certainly tally with Activision's form for online gaming, and if Destiny is an MMO shooter, it would sit happily alongside the ever-popular World Of Warcraft as its sci-fi counterpoint. Bungie and Activision are clearly sparing no expense on the project, with Halo composers Martin O'Donnell and Michael Salvatori being joined by Paul McCartney to provide the game's music ("I'm really excited to be working on writing music with @bungie, the studio that made Halo" the former Beatle tweeted last year).
Supported platforms are known to be Xbox 360 and PlayStation 3, though there are suggestions that Destiny may appear on their respective successors, too. That the game's release date is thought to be either late this year or early 2014 would also give weight to this theory.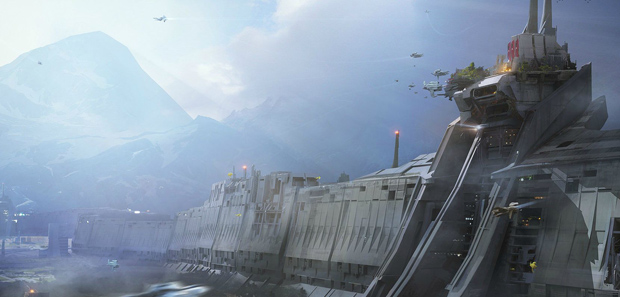 At this stage, we can only speculate about Destiny's content. Its concept art hints at hand-to-hand combat, mechanised warfare, laser battles and zooming around in space fighters – Activision's equivalent of The Old Republic perhaps.
The good news, though, is that we should be seeing some more concrete details any soon. A teaser site has launched, which might soon reveal some new image with a bit of clicking around (a bit like that picture of Bane that emerged ahead of The Dark Knight Rises), while Destiny's Twitter account promises "the reveal of Destiny right here on Feb 17″.
Only time will tell whether Bungie can match the extraordinary success of Halo, but based on the studio's track record alone, we're expecting great things from Destiny.
Follow our Twitter feed for faster news and bad jokes right here. And be our Facebook chum here.