News
Westworld Mobile Game Shuts Down Following Fallout Shelter Lawsuit
The Westworld mobile game is shutting down following allegations that the title uses stolen Fallout Shelter code.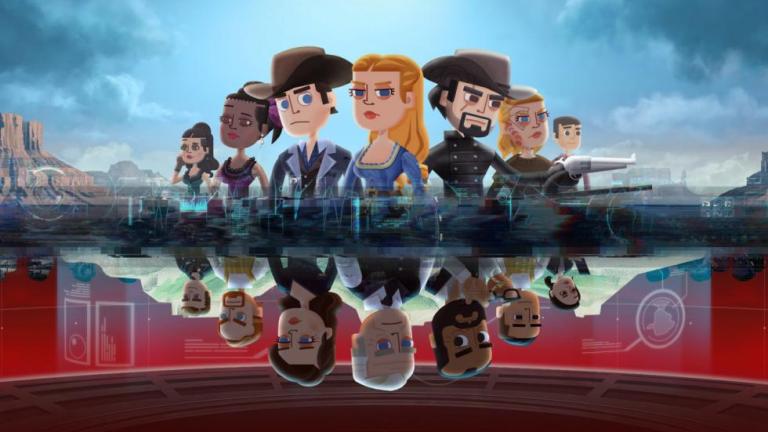 The Westworld mobile game is shutting down following the resolution of a lawsuit filed by Bethesda. 
"We are sorry to tell you that the park is entering a new phase and will no longer be taking applications for new employees," reads a new statement on the Westworld Mobile Twitter account. "We are sorry to see the Westworld mobile game go and had an incredible time creating new content and events for players to enjoy…We are thankful for all who have supported Westworld and hope that the remaining time with the game will be entertaining."
The game itself has already been pulled from the Google Play store and the Apple App Store. It will be formally closed on April 16, and will no longer offer in-game purchases to those who still have access to the mobile title. 
Interestingly, the statement makes no direct reference to the lawsuit filed by Bethesda over allegations that the Westworld development team had stolen code from Bethesda's Fallout Shelter. Warner Bros. previously issued an official response to IGN that claimed the allegations were false, but the two parties recently reached a settlement agreement that hasn't been fully disclosed. However, we have a hard time imagining that the settlement isn't responsible for the decision to shut the Westworld mobile game down. 
You might think that this whole thing is just a simple matter of Bethesda being upset that someone released a pretty shameless rip-off of Fallout Shelter that features Westworld characters instead of assets from the Fallout universe. However, it seems that Behaviour Interactive (the studio that developed the Westworld mobile game) was previously contracted by Bethesda to work on Fallout Shelter. Bethesda believes that Behaviour essentially copied an pasted the code that they used for Fallout Shelter. 
That's a serious allegation that goes well-beyond two games being relatively similar. If you're wondering why Bethesda believes that Behaviour used the same code for Westworld that they used on Fallout Shelter – besides the many, many gameplay and visual similarities between the two titles – it appears that Bethesda spotted several bugs in the Westworld game that were also present in the early code for Fallout Shelter. Anyone who has successfully copied their friend's homework in the third grade is surely shaking their head in furious curiosity over how such an obvious mistake could be made. 
Matthew Byrd is a staff writer for Den of Geek. He spends most of his days trying to pitch deep-dive analytical pieces about Killer Klowns From Outer Space to an increasingly perturbed series of editors. You can read more of his work here or find him on Twitter at @SilverTuna014.