News
Watch the Injustice 2 DC All Access Live Stream
Can Injustice 2 surpass the incredible original? Tune in to find out...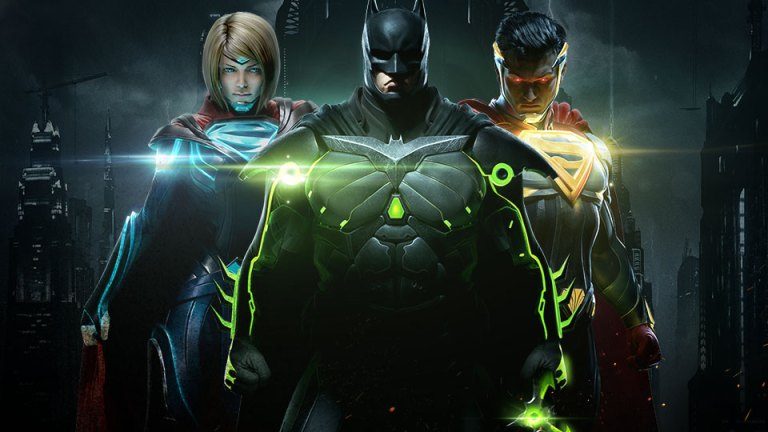 2013's Injustice: Gods Among Us took fighting game fans by surprise with its incredible superhero/supervillain roster, Mortal Kombat-style mechanics, and surprisingly deep story.
Injustice 2 will not have the luxury of such a surprise. Gamers now know that the Injustice series is capable of providing a uniquely entertaining fighting game experience and have suitably raised their expectations for the upcoming sequel. 
Fortunately for those same fans, developer NetherRealm studios seem committed to raising the bar for Injustice 2. Story-wise, Injustice 2 looks to expand upon the original game's surprisingly involved – but ultimately shallow – plot in a big way by telling a multi-faceted story that picks up exactly where the last game left off. High Chancellor Superman has been defeated, but now, a greater threat had emerged which may cause those who formed alliances in the first game to re-examine their loyalties. 
Injustice 2 will also expand upon the original game's fighting mechanics in exciting ways by incorporating new skill-based outfit mechanics, a greater variety of play styles, and more super moves that you can playfully advert by cheap shotting your opponent with a series of rapid strikes while they try to desperately pull off combos.   
For as much as we know about Injustice 2 – which, if you haven't checked out our Injustice 2 coverage, is quite a lot – there are still quite a few questions about the game that remain unanswered. We want to see the full roster. We want to see how, exactly, the costumes will impact a fighters' overall abilities. Most importantly, we want to see more of that shockingly captivating story. 
All of that and more will be on display when NetherRealm Studios and a plethora of guests host a special Injustice 2 all-access stream. You can view the stream below at 10 a.m. PST/1 p.m EST.