News
Watch Dogs 3 Could Be on the Way
Based on some hints from Ubisoft, it's starting to look like Watch Dogs 3 will premiere at E3 2018.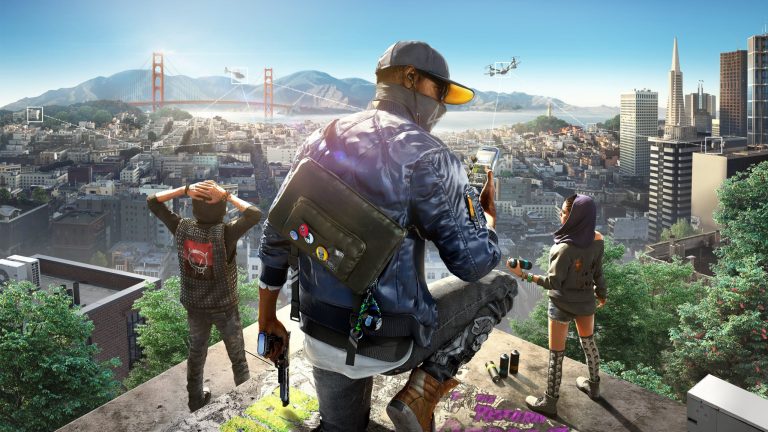 Ubisoft seems to be hinting that it's getting ready to announce Watch Dogs 3. Fans have been following a series of clues that seem to point towards an impending Watch Dogs 3 announcement. It began with an April Fool's joke on the Ubisoft website that allowed users to "hack" into an admin section of the website and hunt down a few pieces of information and Easter eggs. The whole thing reminded Watch Dogs fans of the series' trademark hacking gameplay. 
That wasn't much in and of itself, but it was followed by an odd tweet from the Watch Dogs Twitter account that read "This is everything." The phrase is relevant to the popular Watch Dogs phrase, "Everything is connected." That tweet quickly disappeared, but it seems that it might have marked the start of a quiet viral marketing campaign. 
For instance, there's this YouTube video uploaded by UbiCentral in which the channel states that Sam, Ubisoft's Siri-like app assistance, is capable of saying, "Watch Dogs 3 is not finished yet, but from the last early build I tried it's very solid. The Dev team works wonders! Can't wait for you to try it!!"
There is some dispute regarding that last tidbit. PC Gamer tried the app out and Sam responded that he hasn't heard anything about a sequel despite the app's "DedSec contacts." The rest of the information, though, has been confirmed by multiple sources. 
It's not that surprising to learn that Ubisoft might be gearing up for the next Watch Dogs, but some did express doubt regarding a possible third Watch Dogs title, considering that Watch Dogs 2 apparently sold much slower than Ubisoft anticipated. However, it seems that the sequel eventually overcame its slow start and achieved the kind of sales the studio was hoping for. 
In any case, we expect to hear more about Watch Dogs 3 at E3 2018.