News
Watch CSGO eSports Live Stream Here
Watch the most thrilling CSGO matches on the planet here: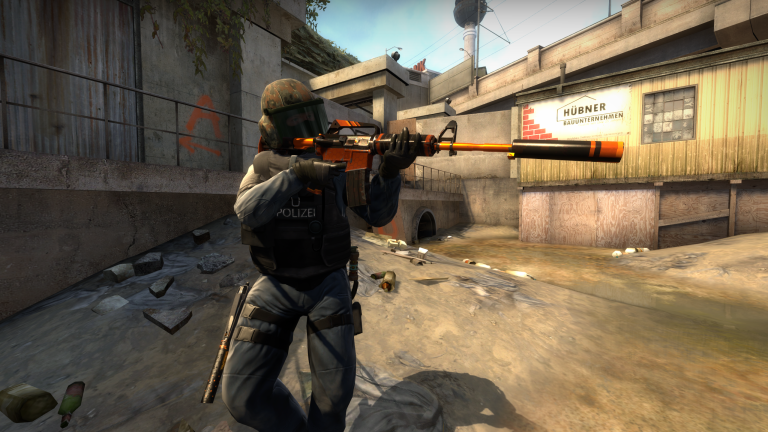 If you've ever casually played Counter-Strike: Global Offensive, you know what an unforgiving game it can be. One stray bullet, one perfect flank, or one teammate who doesn't quite seem to understand that they're not playing Quake III, and a match can completely fall apart. CSGO is infamously considered to be one of the most skill intensive competitive games out there. 
That's what makes it one of the world's best esports competitions. 
It's not enough to be one of the most mechanically gifted CSGO players in the world. It should be considering how difficult it is to consistently pull off some of the game's trickiest shots, but it isn't. No, professional CSGO players must also know how to work as part of an expertly trained team while somehow anticipating the few mistakes that the opposing team of expert players is going to make. There are times when it feels like CSGO matches come down to the inevitability of one side beating the other. 
That's what makes it so easy to become a fan of professional CSGO matches. They distill competitive gaming to its purest form and usually end up being some of the absolute greatest encounters that you will ever see in all of gaming. From circus sniper shots to one vs. five situations that end with the one triumphantly defying the odds, your average CSGO tournament features the kind of excitement that sports announcers love to claim "couldn't be scripted any better."
We're not talking about the average CSGO tournaments, though. We're here to share the biggest CSGO tournaments of the year and help ensure that you don't miss a moment of what happens when the top players and teams in the world collide. We promise you that these competitive clashes will ensure that you'll never look at the long-running shooter the same way again.
So kick back and enjoy the action by checking out all the action from the next CSGO tournament – the WESG 2018 World Finals, which run from March 13-18 – via the stream below: