News
Wasteland 3: Release Date, Gameplay, Trailer, and Release Date
What we know about Wasteland 3, including latest news, release date, price, and much more!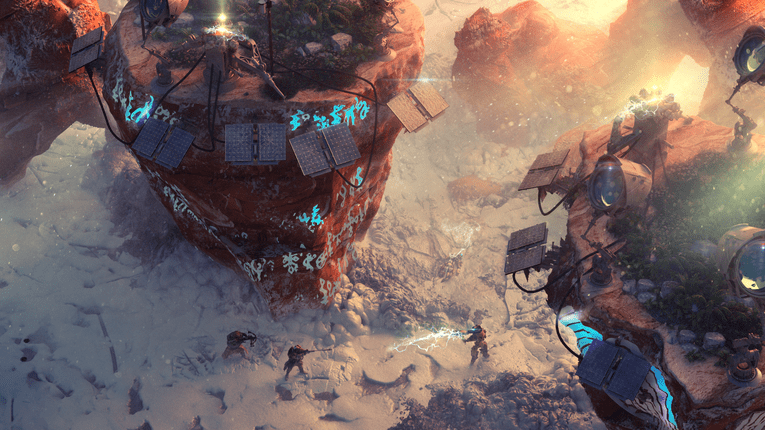 Developer InXile Games has confirmed that it is developing a sequel to Wasteland 2, the fan-favorite post-apocalyptic RPG.
So far, we've learned that Wasteland 3 will support co-op play. Multiplayer in Wasteland 3 will allow for you and a friend to each control your own group of rangers and work together to cover more ground, complete quests, and gather resources which can then be used to upgrade your bases. Your separate campaigns will remain in the world, meaning that if one of you plays the game solo and does something that interferes with the other, that action will be noticed by the other player the next time they log-in.
Vehicles will also play a starring role in the sequel and will be used for everything from transporting goods to combat assistance. InXile also noted that elements like environmental hazards and action fluidity will be greatly improved upon, but have not provided specifics on those mechanics at this time.
We also now know that the game will take place somewhere in the Colorado wastelands. While that location will host what seems to be a game that's fairly similar to Wasteland 2, which is to say a hardcore isometric RPG experience, it's worth noting that Wasteland 3's first trailers suggest that it's going to feature more humor than we've seen from Wasteland games of the past.
In any case, Wasteland 3 was crowdfunded on Fig in just a few days, so there's high expectations for this series amplified by the desire for a proper new Fallout experience and the increased resources that developer InXile may have access to now that it's been acquired by Xbox.
Here's everything we know about Wasteland 3:
Wasteland 3 Release Date
Wasteland 3 is now set to be released on August 28, 2020, for Xbox, PC, and PlayStation 4, delayed from its original release date in March.
Developer inXile indicated that this delay is part of an effort to ensure the game "launches in the best possible circumstances," and to "add a few extra months to ensure this is a stellar product on day one."
Wasteland 3 Trailer
Here's the latest trailer out of X019:
The Gamescom 2019 trailer teases a bit of the story, as the Rangers trek to Colorado for a new mission:
And here's the debut trailer from E3 2019:
Matthew Byrd is a staff writer for Den of Geek. He spends most of his days trying to pitch deep-dive analytical pieces about Killer Klowns From Outer Space to an increasingly perturbed series of editors. You can read more of his work here or find him on Twitter at @SilverTuna014.