News
Warcraft 4: Blizzard Has No Plans for Sequel
Blizzard throws cold water on the idea that we'll see Warcraft 4 in the near future.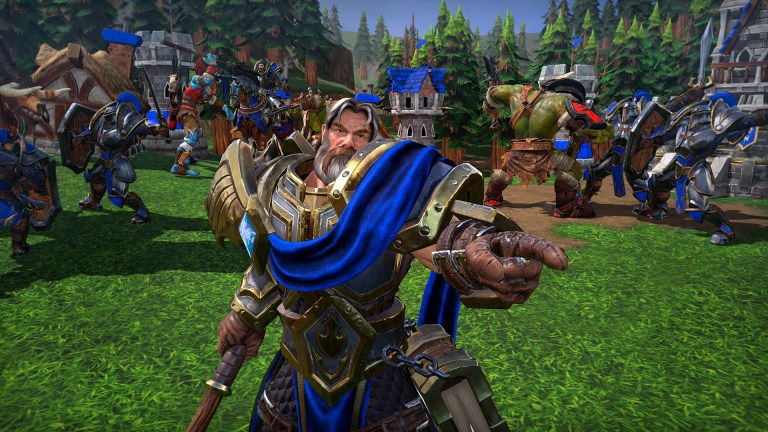 If the recent reveal of Warcraft III: Reforged has you dreaming of Warcraft IV, Blizzard wants you to know that you need to dial back your expectations quite a bit. 
"I wouldn't rule anything out, but we don't have any plans around [Warcraft IV] at this point," said Blizzard senior producer Pete Stilwell in an interview with Gamespot. "Getting [Warcraft III: Reforged] right, I think, is our priority first and foremost."
If the previous times that we've heard that "I wouldn't rule anything out" statement are any indication, then we can pretty safely say that Blizzard doesn't have any real plans in place in terms of the active development of Warcraft IV. After all, Bethesda uses a similar reply when people ask about another Fallout game made by Obsidian, and we know that the odds of that happening are basically zero. 
Still, the subject of another Warcraft game has long been one of those topics that have divided gamers. Most everyone would accept and welcome a new Warcraft strategy title, but the fact remains that it's been 16 years since the release of Warcraft III: Reign of Chaos. In that time, the Warcraft universe has become the basis of World of Warcraft (one of the most popular and successful video games ever made) and even inspired much of Hearthstone's art design. However, the original RTS series that birthed the Warcraft name remains dormant. 
Quite frankly, it's hard to imagine Blizzard will make a new Warcraft strategy game (at least a fully-fledged PC title) ever again. The RTS genre just isn't what it was in terms of popularity when Warcraft III became such a tremendous hit. It hasn't faded entirely, but the cost of producing a new Warcraft title combined with how valuable the Warcraft name is elsewhere puts Blizzard in a similar position to the one that Valve faces when confronted with making Half-Life 3. That is to say that Blizzard may have more to lose by making a new Warcraft strategy game than you might think. 
Regardless, we're thrilled that we'll soon have an excuse to play through Warcraft III again. 
Matthew Byrd is a staff writer for Den of Geek. He spends most of his days trying to pitch deep-dive analytical pieces about Killer Klowns From Outer Space to an increasingly perturbed series of editors. You can read more of his work here or find him on Twitter at @SilverTuna014.