News
Visceral's Star Wars Game Starred a Scoundrel Named Dodger and Told a Space Heist Story
A new report reveals story details about Visceral's canceled Star Wars game, codenamed "Ragtag."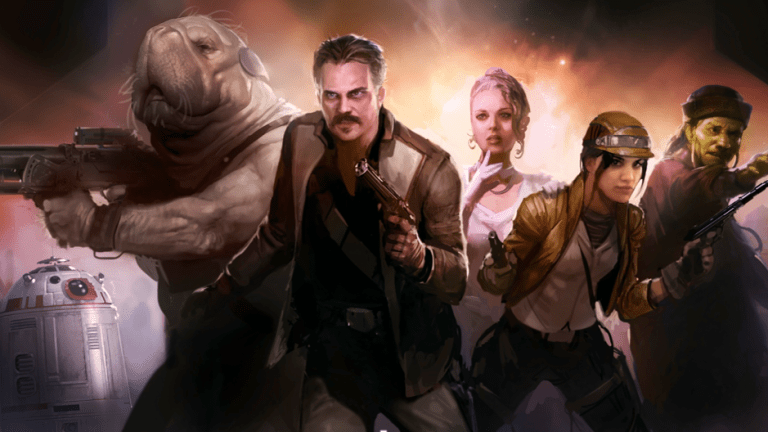 Only a few days since Electronic Arts announced the closure of Visceral Games, the developer behind the Dead Space series, Kotaku has uncovered tons of new details about the final days of the studio and its now canceled Star Wars project, which was codenamed "Ragtag."
According to the report, the game started out as an open-world space adventure starring a "Han Solo-like rogue." In this first iteration, the project was called "Yuma."
"It was going to be some hybrid between a linear action shooter, where if you're on the ground it's Tomb Raider-like, but then in space it's gonna be [Assassin's Creed:] Black Flag," one of Kotaku's sources said of the game. The latter game allows the player to play on land or board a pirate ship to travel around the map and do battle with other ships.
"You flew your Millennium Falcon-esque ship around, boarded other ships, raided pirates, got booty, and that kind of thing," said another person familiar with the project.
Kotaku describes lack of resources, low team morale, and the arrival of Amy Hennig, the creative director of the first three Uncharted games, as the reason for Visceral's shift to a linear action-adventure game. Under Hennig's leadership, the project became Uncharted in space.
"Ragtag" starred a scoundrel named Dodger, a "cracked mirror version" of Han Solo. While Dodger was the main character, players would have controlled an entire team of rogues, including Robie, Dodger's gunslinging partner; Oona, a mob boss' daughter; and Buck, the leader of the ship's crew. 
The game would have told a heist story – "Star Wars meets Ocean's Eleven," according to Kotaku – set between A New Hope and The Empire Strikes Back. The game would have also tackled "the impact of Alderaan's destruction."
"Ragtag" would have featured a multiplayer mode focused on space combat. The mode was ordered by EA, which wanted Visceral's game to hold the attention of players beyond the length of a single-player mode. Ultimately, the multiplayer mode was scrapped due to lack of resources and manpower. 
Just before the game's cancellation, the studio produced three different demos of "Ragtag" to show EA's executives. The demos included an AT-ST chase scenario, a shootout on Tatooine (which provided the footage of the brief clip shown at E3 2016), and a mission into Jabba's Palace. It was after seeing these snippets of the game that EA decided to cancel the project. 
EA has shifted the development of a new Star Wars game to EA Vancouver, which also worked with Visceral on "Ragtag." This new game will be open-world. 
You should go read the full report at Kotaku. It's really quite fascinating.
Read the latest Den of Geek Special Edition Magazine right here!