News
Versus: This Week In eSports – PAX Edition
This week on Versus we talk Pax Prime, North American Regionals, World of Tanks, and more...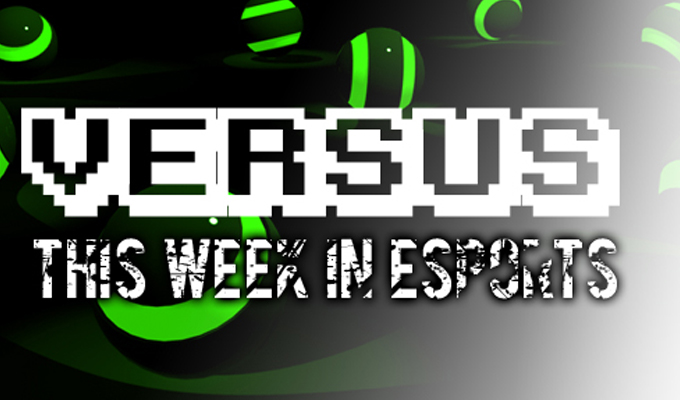 PAX Prime took place this past weekend in Seattle and the popular gaming convention was pretty much a trip to paradise for eSports fans. Major tournaments were held for League of Legends, Halo 4, World of Tanks and Call of Duty. If you weren't able to attend or watch the streams, don't worry, this week's Versus has all the information you need to know. Because we love you.

North American Regionals
League of Legends just keeps getting bigger.
The MOBA from Riot Games took center stage this past weekend at PAX Prime in Seattle with the North American Regional Finals. The result is that North America now has its representatives for the World Championships in Los Angeles beginning September 15. Tickets for the finals at the Staples Center on October 4 have already sold out and the prize purse is a cool $8 million.
Cloud 9, Team Vulcun and TSM took the top three qualifying spots. Cloud 9 took the title and the $50,000 prize. Cloud 9 briefly ran into trouble in an early match against Dignitas as their competitor pressed especially hard right out of the gate. But after Cloud 9 got itself out of that spot, the team never came close to faltering for the rest of the tournament. Cloud 9 excels at working together as a team and no matter what the competition tried, Cloud 9 was immediately ready with a counter as it methodically marched to victory again and again.
Cloud 9's Meteos was the North American Regional MVP and it's not hard to see why. Meteos died only once throughout all three matches of the finals as Cloud 9 swept its way to victory. Anyone who has watched Meteos play at all this season would not have been surprised. Cloud 9 may very well have a player who can go up against the best in the world and emerge victorious later this month.
Dignitas, Counter Logic Gaming and Curse also participated but failed to finish in the top 3. Perhaps the most interesting dynamic of the tournament was the constant cat and mouse game that takes place on the selection screen. These teams all know each other very well and gamers watched as teams would intentionally pick a character in order to take it off the board for their opponent. Many games were won with some players playing their second or third favorite characters. Just goes to show you that it takes a true mastery of the game as a whole and not just one character to be successful at eSports.
A North American team has yet to win the World Championship but Season 3's qualifiers, especially Cloud 9, are some of the strongest competitors yet. If North American teams can start winning world titles, it could create even more excitement around eSports in the U.S.
Last year's Season 2 LoL World Championships holds the current record with 1.1 million concurrent online viewers on Twitch and sites and registered more than 8 million unique views between online and TV for the duration of the tournament. With the significant rise in popularity of eSports over the past year, it will be interesting to see what this year's numbers will be. DOTA 2, League of Legends biggest rival, fell just short of breaking those records last month at The International.

Spartans Assemble
The Halo 4 Global Championship took place in Seattle's Benaroya Hall, the same location Valve held The International 3 in August. Aaron Elam, known as "Ace", took home the $200,000 grand prize, the largest in Halo history. The finals themselves were epic, as Ace was widely considered to be the underdog versus the much more experienced fan favorite Pistola. Pistola was up 6 to 5 and going for his seventh kill when Ace managed to get himself out of a bad spot and tie the match with an amazing 6th kill. The match then ended in a tie. So how do we break a tie in the Halo 4 Global Championships? We play sudden death, of course. First kill gets $200,000. What follows is perhaps the most dramatic 90 seconds ever in the still young history of eSports.
Pistola still took home a cool $75,000 for his efforts.
World of Tanks
World of Tanks also crowned a world champion at PAX, where a purse of $100,000 was up for grabs. Team Navi, officially known as Natus Vincere took the $20,000 title. The rest of the top five were mouseports, Fulcrum Gaming, EP and NOA.
World of Tanks continues to grow in popularity with each new tournament. The official site now has a dedicated page for upcoming tournaments including the popular Daily Blitz.
CoD Invitational
Major League Gaming and Turtle Beach sponsored the Call of Duty PAX Prime invitational over the weekend as well. Most gamers who have followed the Call of Duty eSports scene went in expecting Complexity to dominate the four days of games. Unite Gaming had other plans.
Things started out well enough for Complexity as the team performed well the first two days. Complexity even dominated Unite Gaming 3 to 0 to take the match on Saturday. Unite would eventually rebound to take the fourth and final qualifying spot going into the last day.
Unite Gaming took out Team Kaliber in the Semi Finals to set up the rematch with Complexity they were hoping for. Complexity took the first map in the finals and it seemed like they might again make quick work of Unite Gaming. But Unite battled and managed to take the next two maps to go up 2 to 1. The match of the series was the fourth game. Complexity jumped out to a big lead but Unite Gaming came from behind at the end to take the Hardpoint battle 220 to 214. That seemed to demoralize Complexity and Unite went on to take the championship 4 games to 1.
For their efforts, Unite Gaming took home $5,000 for each of their four players: MBoZe, Parasite, Ricky and Nameless.
Check back with Versus early next week as we preview the event of the year: the start of group play in the League of Legends World Championship Series.
Like us on Facebook and follow us on Twitter for all news updates related to the world of geek. And Google+, if that's your thing!