News
Versus: This Week In eSports – LoL World Champs Edition
The League of Legends Season 3 World Championship has officially begun. Check out all of the action in this week's Versus…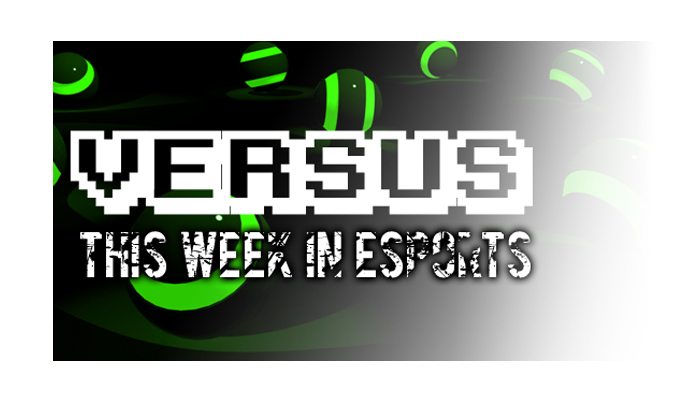 The last two days saw a large number of people head over to Twitch to check out streaming of what many people will tell you is the game of the year, Grand Theft Auto V. There were plenty of people who received advance copies of the game and there were upwards of 50,000 watching on Twitch at any given time. While there were plenty of exciting things to see, the streams occasionally would stutter or even temporarily go down due to Twitch struggling with the traffic from a different game. "Sorry guys, League of Legends has more than 200,000 viewers right now," said one GTA V streamer after yet another hiccup. "They're taking over the Internet."
Yes, yes they are. GTA V may be getting the most attention from the mainstream gaming press right now, but for eSports fans, the last two days have seen the start of the most exciting time of the year: Group Play in the Season 3 League of Legends World Championship has begun.
In this week's Versus, we'll recap the last two days of play so you know where things stand before you head over to Twitch for the start of Day 3 at 10 p.m. EST tonight. Just try not to crash the site this time, okay?
Day One
The Group Stage has 10 teams playing in two groups of five. Each group plays the others in its group in a round robin format. The top two teams from each group at the end of the Group Stage will advance to the quarterfinals, where there are four regional top seeds waiting for them.
Group A:
OMG (China)
SK Telecom T1 (Korea)
Lemondogs (Europe)
TSM Snapdragon (North America)
Team Mineski (Southeast Asia)
Bye to the Quarterfinals: Royal Club (China), Cloud 9 HyperX (North America), Gamania Bears (Southeast Asia), Najin Black Sword (Korea)
Group A:
North American favorite TSM kicked things off with a hard fought victory over wild card qualifier Gaming Gear. TSM jumped out to an early lead and never really looked back, quickly farming their way to an overwhelming victory.
Next up, TSM played China's OMG and the difference in skill level was quickly apparent. OMG took the early game and built up enough of a lead that is was able to withstand TSM's charge in the late game.
The most closely watched team other than TSM in the Group Stage is Korea's SKT T1. The team was playing its first game outside of Korea in the Group Stage and the team is favored by some to come out on top of not just the Group Stage but the entire Season 3 World Championship.
Things got off to a good start for SKT versus Lemondogs. SKT's Faker is widely considered to be one of the best players in the world and he demonstrated exactly that against Lemondogs, powering his team to a win.
But then things took a turn. SKT T1 and OMG went into their match with each other 1 and 0 and looking to end the day undefeated. OMG unleashed their signature 3 on 1 divebomb against SKT's Impact, leading to a quick advantage. It was the same tactic that OMG used in its victory against TSM earlier, so you can't say SKT didn't see it coming. Faker impressed the crowd with his 1 on 1 play again, but it wasn't enough. OMG launched the first real shot across the bow in the Group Stage by ending the first day 2 and 0 and leaving SKT T1 to regroup
Lemondogs was able to bounce back from its defeat to SKT T1 to take out Gaming Gear, leaving the wild card qualifiers staring up at the rest of the field at 0 and 2.
Group B:
The other North America team, Vulcan Techbargains, announced it is a team to keep an eye on by taking out Europe's Fnatic in the first game of Group B. Vulcan stuck together as a team the entire match and the chemistry was just too much for Fnatic to overcome.
Vulcan's luck ran out against Samsung Ozone as Ozone was able to overcome Vulcan's early lead after landing a Death Sentence on mancloud, Vulcan's best player.
Gambit started its day with a very easy win against Mineski, taking the game in under 25 minutes. Its match against Ozone wasn't much more difficult as the European squad quickly put the rest of Group B on notice that it is the team to beat, ending day one on top of the group.
Fnatic took out the frustration of its opening loss to Vulcan to completely dominate Mineski. One shoutcaster even said he "felt sorry" for Mineski after that game, which left them at 0 and 2. Ouch.
Day 2
Day 2 was the first weekday of the tournament, meaning only group B would be in action.
Vulcan went up against Gambit in the first game. The North Americans seemed indecisive about their strategy and Gambit showed no mercy, winning in a rout in only 27 minutes.
Ozone displayed some of the same issues that Vulcan had in its game against Fnatic. Ozone had several chances to earn kills when Fnatic overextended itself but team's inability to take action ended up forcing Ozone to surrender.
Fnatic continued its path towards the quarterfinals by handing Gambit its first loss of Worlds. Fnatic systematically built up a gold and item lead that was impossible to overcome.
Vulcan and Ozone were able to bounce back from their respective losses by each defeating Mineski, who appears to just be using this as a learning experience at this point.
The biggest takeaway from today is that Ozone, one of the Group B favorites, now has a difficult path to the quarterfinals. The team is staring up at both Fnatic and Gambit in the standings and has to play those two teams on Thursday.
Here are the standings going into Day 3, which sees Group A back in action tonight:
OMG (China) 2-0
SK Telecom T1 (Korea) 1-1
Lemondogs (Europe) 1-1
TSM Snapdragon (North America) 1-1
GamingGear.EU (Lithuania) 0-2
Group B:
Fnatic (Europe) 3-1
Gambit Benq (Europe) 3-1
Vulcun Techbargains (North America) 2-2
Samsung Ozone (Korea) 2-2
Team Mineski (Southeast Asia) 0-4
Day 3's schedule top game will be the first one out of the gate with OMG facing off against Lemondogs in a battle for first place in the group. SK Telecom T1 is also looking to bounce back with a somewhat easier schedule against Gaming Gear and TSM.
Group Play continues every day this week until next Saturday night. Quarterfinals start the evening of Monday, September 23. Will one of the North American teams be able to pull off an upset and sneak into the bracket round? Find out next Monday right here on Versus as we recap the Group Stage and get you ready for the road to the Staples Center.
Quick Hits
Registration for the Season 3 Challenger League qualifiers for Starcraft 2 WCS Europe and America are now open. Qualifiers run from September 20 to 22 and September 28.
Look out, Columbus. The DOTA 2 International 3 champion Alliance is now confirmed for attendance at the MLG Columbus invitational in November.
Canadian players rejoice. MLG has finally cleared Canada to play for points and prizes in tournaments on Gamebattles. So get out there and frag some people, eh?