News
Various Game Developers Speak Out Against Muslim Ban
Developers everywhere band together to protest Trump's controversial immigration order.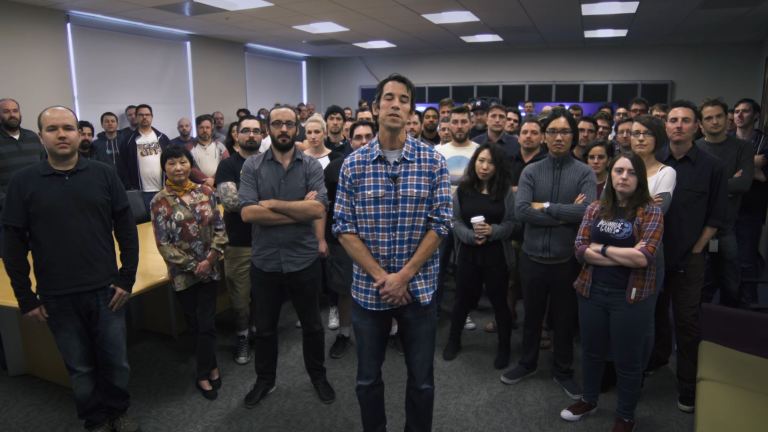 Recently, developer Insomniac released a video featuring CEO Ted Price and the rest of his staff condemning President Trump's recent executive order which prevented many people from certain predominately Muslim countries from entering the United States.
In the video, Price refers to the act as "unconstitutional" and against the "American way." The days since the executive order went into effect have confirmed that Insomniac are not alone in their protest of the immigration law as several other major studios and industry figures have since taken to social media to speak out against President Trump's decision. 
Designer Ralph Koster, for instance, tweeted that ""If you fear Muslims: helping others even at risk to yourself is termed 'heroism,' & fearing all in a group 'pre-judging,' aka 'prejudice." Koster added that he understand that word "is not used lightly" and is using it in this instance to speak out against actions he considers to be "Morally bankrupt." 
Vlambeer founder Rami Ismail echoed Koster's sentiment in a recent tweet in which he stated that "Your support of Muslims in the coming time will strengthen community & weaken dangerous organizations based on fear & division. It matters."
Microsoft CEO Satya Nadella shared a company-wide e-mail penned by Microsoft President Brad Smith in which Smith states that "We believe that immigration laws can and should protect the public without sacrificing people's freedom of expression or religion, and we believe in the importance of protecting legitimate and law-abiding refugees whose very lives may be at stake in immigration proceedings."
Numerous other companies have joined in the resistance against this immigration act by donating proceeds to the ACLU who recently helped secure a major victory against the President's order by convincing a federal judge to grant a stay against the immigration act. Among them is iNK Stories, developer of the highly-acclaimed Iranian Revolution game 1979 Revolution: Black Friday.