News
Vampyr TV Series Nabbed by Fox 21 with McG Attached
Only a few months after the release of horror video game Vampyr, a television series is going into development at Fox 21.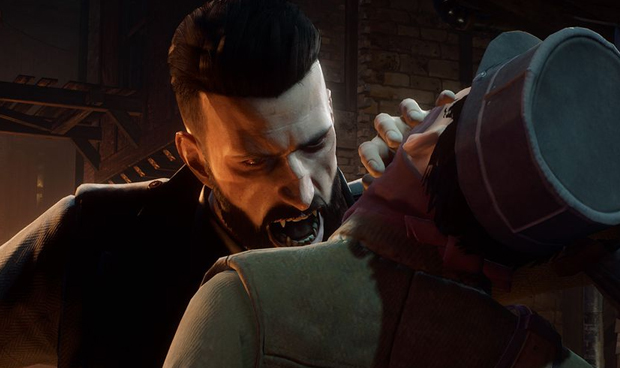 Vampyr, a dark, blood-sucking, historically-set video game, developed by France's Dontnod Entertainment (of the Life Is Strange series,) and published by Focus Home Interactive, only just arrived (on all platforms) on June 5. However, Hollywood is already knocking on its proverbial coffin door, since Fox 21 Television Studios just optioned the rights to develop a TV series, and the project already has a developer lined up in McG.
In what was reportedly a bidding war among studios, subsidiary Fox 21 Television Studios emerged the winner for the Vampyr IP, reports Deadline. With that hurdle now passed, Fox 21 is moving forward with its television project, and has attached none other than McG to develop the series, serving as director and executive producer via his Wonderland Sound & Vision shingle, which will also be represented by Mary Viola and Corey Marsh. They will be joined in the process by DJ2 Entertainment's Dmitri Johnson and Stephan Bugaj.
The Vampyr video game is a third-person-set action/role-playing hybrid, which showcases the setting of 1918 London, just after the end of World War I. Amidst the city's contemporaneous murky miasma, players embody the role of Doctor Jonathan Reid (voiced by Anthony Howell), who is returning to the city from the War after waking up in a mass grave to discover that he's a vampire – insatiable desire for human blood and all. Consequently, the game tasks players with helping the plasma-craving clinician deal with a spreading virus, battling other vampires and a secret society of vampire slayers, all while navigating the moral minefield of maintaining the Hippocratic Oath.  
With the attachment of McG (a.k.a. Joseph McGinty Nichol), the Vampyr TV series will be in extremely experienced hands. McG has worked as an executive producer on myriad high-profile television shows such as Supernatural, Lethal Weapon, Shadowhunters: The Mortal Instruments, Nikita, Chuck and Human Target, just to name a scant few. He's also attached to the TV reboot of True Lies. Moreover, he's directed major movies such as The Babysitter, Terminator Salvation, This Means War and We Are Marshall. Point being, the man always has several irons on the fire.
We will keep you updated on Fox's Vampyr television project as things develop!
Read the latest Den of Geek Special Edition Magazine Here!