News
Valve Index VR Headset: Release Date, Price, and Specs
Valve has finally revealed their new VR headset. Here is the Valve Index: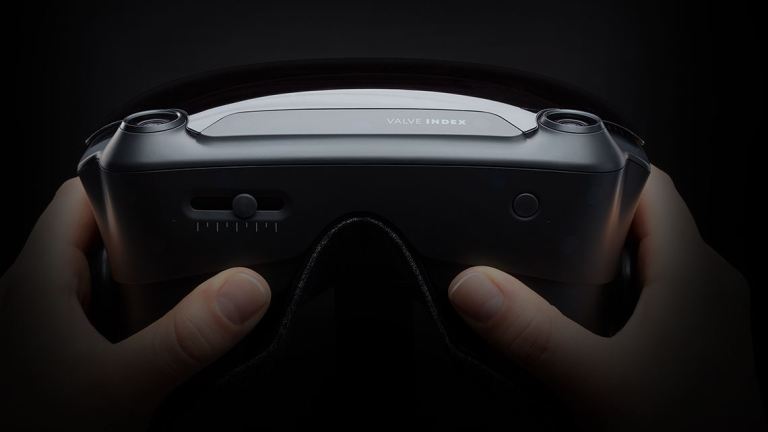 Valve has confirmed it is developing a VR headset, and they've even launched a fancy new webpage that shows off all of its best features. 
Called the Valve Index this VR headset will feature such technical whizbangs as a pair of 1440 x 1600-resolution RGB LCDs, padding designed for comfort, built-in speakers designed to hover near your heads like earphones, a 3.5mm headphone jack, a dual-element lens that allows you to optimize your point of view, RGB cameras designed for "high-quality stereo pass-through," and a dual microphone array. 
The long and short of it is that this headset is going to be one of the more powerful and versatile on the market. That's nice and all, but there is the matter of the price. The Valve Index will boast a staggering $999 price tag. You could call that a "throwback" to the VR prices of old, but it's going to be interesting to see whether or not the Index reaches a large enough market with that considerable price point. The good news, though, is that Valve will be selling each part of the headset individually, which means that those who own parts from previous headsets might be able to save a little money. 
What's also interesting is that Valve will be selling the Index's new "Knuckle" controllers for about $279. Some people are calling these controllers some of the best VR controllers on the market, and there's already an argument out there that they're more appealing than the overall package. If you're interested in discovering for yourself whether or not the Index is a game changer, you can pre-order it starting on May 1. Sadly, though, the Index doesn't have a confirmed release date at this time. 
What also doesn't have a release date is that rumored Half-Life VR project that some insist that Valve is working on. The most popular theory at this time is that Half-Life VR will be a prequel or spin-off to the original game, but just the idea of Valve releasing a new Half-Life title seems both exciting and slightly unbelievable.
According to the former writer of Half-Life (and other sources), though, Valve didn't have much interest in continuing the Half-Life series as of very recently. Then again, they did just re-hire one of the driving creative voices behind that series. Either way, the company could sure use a hit considering how far games like Artifact have fallen.
Matthew Byrd is a staff writer for Den of Geek. He spends most of his days trying to pitch deep-dive analytical pieces about Killer Klowns From Outer Space to an increasingly perturbed series of editors. You can read more of his work here or find him on Twitter at @SilverTuna014.