Features
Upcoming Playstation 3 games to look forward to
The PS4 may be around the corner, but there are plenty of games to look forward to on the PS3. Games such as these...
With the Playstation 4 recently announced, many will be bemoaning the end of the era and the obsolete nature of the Playstation 3, as if the new console generation comes round to everyone's house and smashes up their old machines with a baseball bat.
Whereas the Playstation 3 has not earned quite as much goodwill as the phenomenally successful Playstation 2 did thanks to a very slow start  following its launch and online services that have been plagued by complications, hacks and kludges, it has evolved into a solid machine with a formidable library. With the Playstation 4 slated for a December release, there is however still life in the black box yet with a slew of interesting titles scheduled for release this year.
The Last Of Us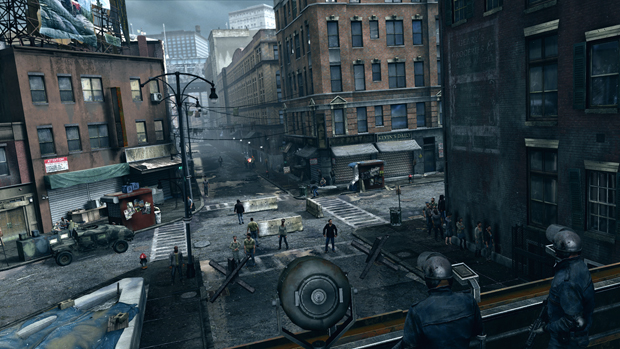 From Uncharted developer Naughty Dog, The Last Of Us is set in a world that has been hit by contagion and follows a small group of characters trying to make it to a quarantine post, fighting and sneaking their way past the infected zombie-like hordes.
So far, so 28 Days Later, but taking its cue from several post apocalyptic films and set 20 years after the infection first hits, screenshots and its first demo shown to the press indicates haunting cityscapes and an attention to detail that makes for a believable and un-nerving world as opposed to the zombie-murdering fun we are more used to. Besides, when handled by someone like Naughty Dog, betting against a 28 Days Later-like game would be a daft thing to do.
An ambitious title from a new team assembled by a developer with a strong pedigree, many are already eagerly anticipating this game.
Available: May 2013
God Of War: Ascension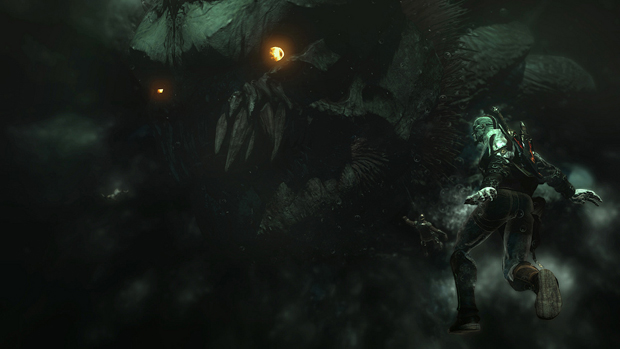 Although God Of War 3 rounded off the story of God-murderer Kratos, there were no intentions to end the series there. For a start it's just too popular to die, with the franchise being one of Sony's most notoriously popular exclusives spanning across two console generations, and it is known for lodging itself in many people's minds as the game that lobbed a ship-eating-hydra into the tutorial not five minutes into the series debut.
Technically the seventh instalment to the series if one includes handheld and spin-off titles, Ascension will be a prequel set approximately six months after everyone's favourite red-tattooed god-murderer Kratos was tricked into killing his wife and child by Ares.
For the first time in the series, Ascension will also add multiplayer functionality to its feature set with an open beta for this running earlier this year. Press have already been shown the first half an hour or so of this title and the hype machine has started to gear up for an imminent release.
Available: March 2013
Dust 514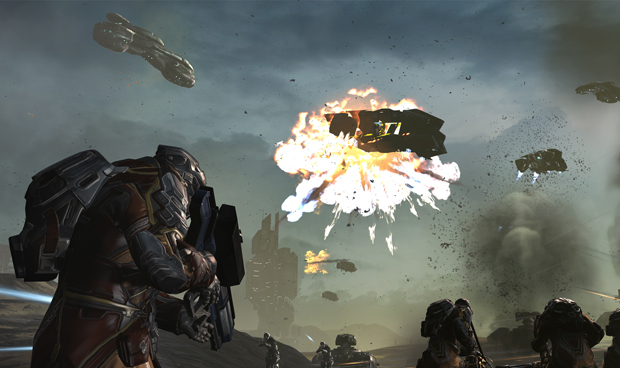 Dust 514 could be considered an odd choice for this list. It's not really a game that has many contemporaries on the system, but its functionality and purpose alone makes it interesting.
There really is nothing like Eve Online. A space-based MMO best described as flying a giant Excel spreadsheet through space, it feeds on emergent player-generated gameplay and has an incredibly complex economy underpinning the whole thing. Through Dust 514, Playstation 3 owners now have the opportunity to chime in with this often brutal universe. An online first person shooter, the title runs alongside Eve Online with events in one game having an affect on the other, sometimes directly in the case of spaceship pilots sending in orbital strikes to hapless mercenaries running and gunning on the ground.
Players from Dust and Eve can talk to each other and join each other's corporations and the inclusion of this first person shooter game into the Eve world makes it an unusual experiment into cross platform and cross-genre gaming. Even more encouraging is that it will be sporting a free-to-play model.
We've seen Dust 514 described by a few of its players as "basically MAG 2" and judging by the beta this isn't an unfair assessment, but it is definitely worth your time. Although online first-person-shooters are hardly a new thing, at least checking out the open beta will be worth it if only so you can say "you were there".
An odd but interesting concept, it's a matter of Eve does the flying, Dust does the dying. Actually, in this universe, everyone does the dying.
Available: Open Beta is already running
Beyond: Two Souls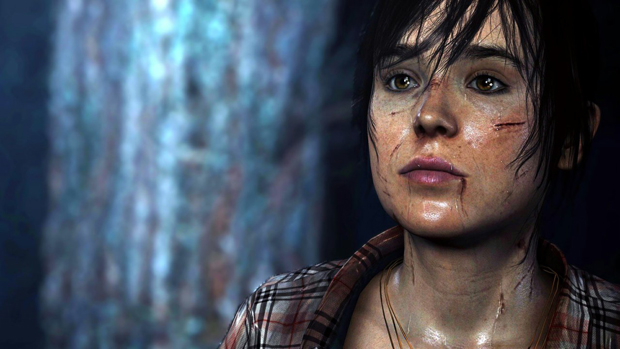 Coming from Heavy Rain and Fahrenheit creators Quantic Dream, Beyond: Two Souls is going to be one of "those" games. Love it or hate it, Heavy Rain was definitely one of the more unusual titles to grace the mainstream in recent years, showing that you can turn one long interactive cut scene into an engaging experience, for some people at least.
Details of how the plot of Beyond: Two Souls will pan out are sketchy at the moment but it will revolve around what happens after death. Technology wise, the game will feature  motion-capture driven animation with Ellen Page playing the main character and currently taking up pretty much every promotional image of the game available.
Just for the fact that there is a large gap in the gaming market for titles like this makes it one to watch. Its predecessors have been undeniably interesting and Beyond: Two Souls is shaping up to be exactly the same. It's possible that when people look back on this console generation, the visuals achieved in this title will be considered one of the high-water benchmarks of what the Playstation 3 can be pushed to achieve.
Available: First quarter of 2013
Frozen Synapse Tactics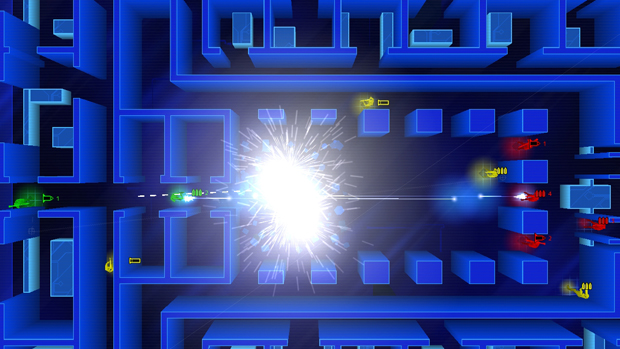 Frozen Synapse is an indie title that is definitely worth getting excited about. With the first entry to the series released back in 2011 for the PC, this distinctive game blew the socks off nearly every games critic out there with its asynchronous tactical multiplayer and eye catching digital cyberpunk art direction. Inspiring mixed feelings of satisfaction at having executed the perfect strategy and disbelief at the amount of luck you've just had, the indie darling from Mode 7 does indeed play exceptionally well and is well deserved of its high praise.
Tactics will be heading to both the Playsation 3 and Playstation Vita and is making the transition via LittleBigPlanet Vita developers Double Eleven. Whereas this development pedigree is encouraging following the developers' excellent job in translating LittleBigPlanet onto the Vita, small alarm bells might be ringing at the indication that Double Eleven want to "re-imagine" parts of the game's art direction and general feel. So long as nothing drastically upsets all of the elements that worked together to make this such a hit on the PC, this will make a wonderful addition to the Playstation's library and will hopefully introduce a new wave of players to such a well put together game.
Available: Later this year
Hotline Miami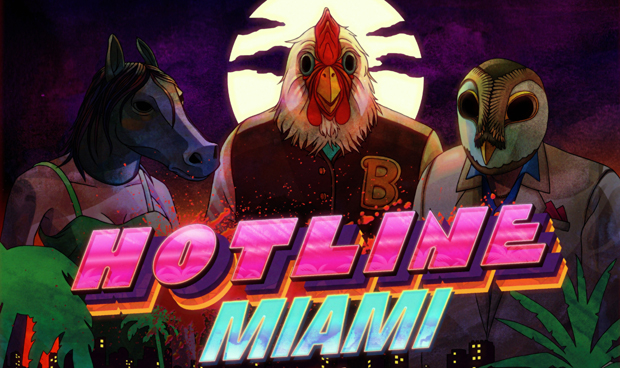 In a similar vein to Frozen Synapse above, Hotline Miami might look like a lower profile release and to the uninitiated could look highly primitive and remarkably lo-fi. Created in Game Maker and from the mind of Jonatan "Cactus" Soderstrom, a developer notorious for producing a high volume of experimental and unusual small games, Hotline Miami is one of the most extraordinary and most satisfying titles to come out of the PC indie scene in 2012 and manages to tread that thin line between being highly enjoyable and meaningful.
Even steeped as it is in a world of ultra-violence, blood and insanity, Hotline Miami clocked up a huge amount of critical praise with one of its only main criticisms being that it was only available on the PC. Coming to both the Playstation 3 and Vita, anyone that has not yet picked this up on the PC should probably be investigating this title as soon as possible.
Available: Summer 2013
Sly Cooper: Thieves in Time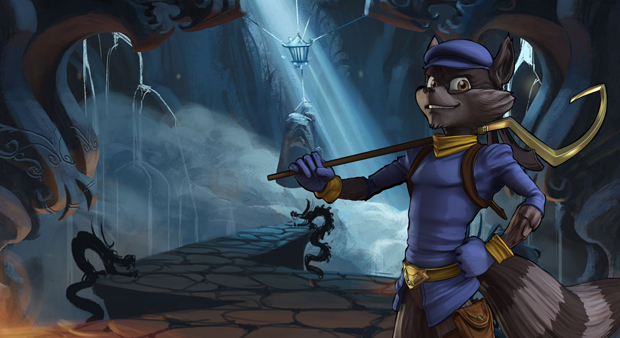 The fourth entry in the Sly Cooper series, Thieves In Time follows the eponymous raccoon in a quest to reunite his gang of thieves and repair a book that details his family tree, like you do.
With the first three games originally created for the Playstation 2, Thieves In Time will be the first entry of the series specifically built for the current console generation. It has been developed by Sanzaru Games as opposed to the original developer Sucker Punch, who are now probably too busy with the Infamous series. However, any fears of the new developer taking a dangerous or wildly divergent new direction with the franchise are probably unfounded as it was Sanzaru Games who ported the Playstation 2 originals over to the Playstation 3 and earned the green light for Thieves In Time from Sony as a result of its strong work on the project.
Available: March 2013
Tales Of Xillia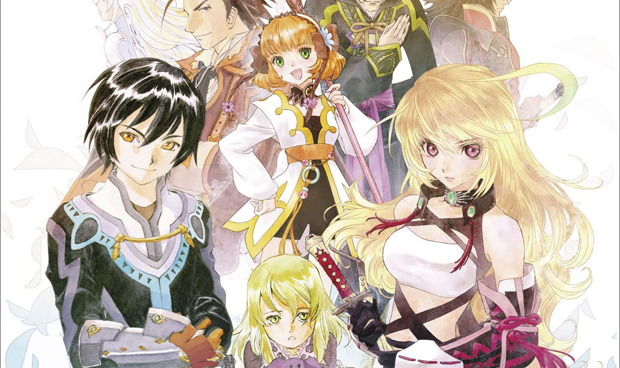 The 'Tales Of' series is starting to rival Final Fantasy for sequelitis with Tales Of Xillia marking the 13th official title in the series. Already available in Japan back in 2011, the JRPG has clearly taken quite some time to localise for a western audience. Although all English voice recordings are now complete, it still only has a vague 2013 release date scheduled for US and EU territories. To add insult to injury, even Tales Of Xillia 2 is available in Japan.
Many have seen the Tales series as a little on the hit and miss side of things although they certainly have their following and Xillia has certainly fared well critically in its native Japanese market, having been the most successful entry in the series to date.
Featuring a much updated art style and purportedly stunning visuals, Tales Of Xillia will be one to watch for anime and JRPG fans alike.
Available: 2013, unless you're in Japan in which case you had this two years ago
The Last Guardian
This is being included on this list under a clap-your-hands-if-you-believe style attempt to bend reality and the assumption that if it is written as coming out in 2013, it might actually come out in 2013. Although it is apparently aiming for a release this year, Sony has actually expressly not committed to a 2013 release date for fear of disappointing those patiently awaiting the game. Fans have been eagerly anticipating the release of The Last Guardian for quite some time now.
Coming from Team Ico, known for the much loved Ico and Shadow Of The Colossus, it is understandable why so many have their hopes so high for this title. Featuring a boy and his griffin-like beast, the title will focus on the developing friendship between the two as they try and escape from the ruins of a large castle. It is set with a third-person perspective much like the team's previous games and released artwork for the game belies a similar style. The gameplay will mix puzzle and stealth elements with your character at least starting without a weapon. Controlling the creature will also not necessarily be straight forward either, with Team Ico stating that it will be driven by more animal instincts and will need to be coerced more than commanded, adding a lesser-seen mechanic to the mix.
Revealed in 2009 and initially slated for a 2011 release, the title has definitely found itself in development hell with the employment status of developers leading some to speculate whether it is going to be released at all. However, fingers crossed, 2013 will be the year. Maybe. Hopefully.
Available: 2013. Possibly. If we're lucky.
Honorable mention: Ni No Kuni
This makes the list as an honourable mention because it is in fact available already if you can find somewhere that still has it in stock. In case you've missed the hype around it, it is notable for being a collaboration with Studio Ghibli and featuring the kind of animation and subject matter one would expect from the studio.
Even if you are not a fan of the JRPG gameplay style, the beautiful Ghibli-style animation alone makes this a wonderful addition to the Playstation 3's library in its sunset days. It doesn't hurt that the game has also clocked up more than its fair share of positive recommendations and reviews.
Available: Now
A longer life span
These are of course just the higher profile exclusives heading to the console this year. There are also plenty of other titles that will be making their way to the Playstation 3 and Xbox 360 over 2013 as Sony and Microsoft try and wring as much extra life out of their current consoles as they can.
The transition into the next round of consoles looks like it could be an interesting one as machines slide closer towards becoming outright PCs, but there's still life left in the current generation and judging by 2013s line up, it could be a long time before the Playstation 3 is banished to a dust-gathering corner of some forlorn closet.
Follow our Twitter feed for faster news and bad jokes right here. And be our Facebook chum here.