News
Upcoming Mass Effect Novels Look To Expand The Game's Universe
Want to know what happens between Mass Effect 3 and Andromeda? There's a book on the way that intends to do just that.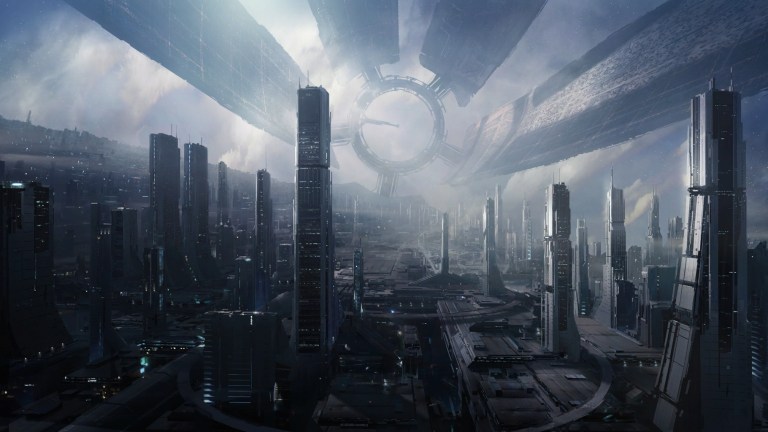 Given how story-dependent the franchise has always been, it should come as no surprise to find that Bioware and EA remain mum on the subject of Mass Effect: Andromeda's plot. We know that it will star a new hero on a quest to find a new planet suitable for human occupation, but aside from that, nobody is talking much about what to expect. 
Still, if you'd ever like to know a little more about the world of Andromeda and its relation to the rest of the Mass Effect franchise, an interesting new option has emerged in the form of a series of books intended to round out the Mass Effect universe. 
Publisher Titan Books has recently announced that they will release four books that will add to the canonical Mass Effect narrative. According to the publisher's press release, the novels will "act as prequel and sequels to the events in the games and will become part of the overarching Mass Effect saga." The publisher goes on to specify that the books will focus on "key characters and answer the many questions fans have been asking."
We already know that the first book in this series (Mass Effect : Andromeda Initiation) will be written by fantasy author N.K. Jemisin and is set to release in August of 2016. Though the details of the plot have not yet been disclosed, the name certainly suggests that this book will help lay the plot groundwork for the Andromeda game. Currently, the remaining three books in the series are set for release dates of March 2017, September 2017 and March 2018. The creative director of the Mass Effect series (Mac Walters) will be writing the fourth book, though the second and third do not have authors attached to them at this time. 
Considering how lore-rich the Mass Effect universe has always been, it will certainly be interesting to see what these authors contribute to the famous franchise's epic plot. Not to mention that we too are jonesing for Andromeda story details, and the upcoming Initiation may be our best bet for information until Mass Effect: Andromeda drops in early 2017. 
Source: IGN