News
Unreleased Mario Kart Game Revealed
Mario Motos, an abandoned Mario Kart title, would have been all about custom kart creations.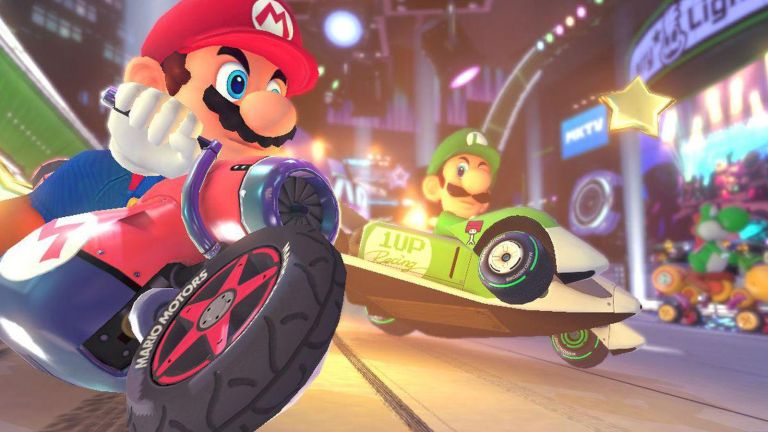 A lost Mario Kart game for Nintendo DS that would have allowed players to create their own engines. Eurogamer was at the Reboot Develop Conference where Seaman creator Yoot Saito talked about his work on the abandoned Mario Kart game.
Known as Mario Motors, the "gimmick" of this game was that it let players use the DS stylus to shape metal and ultimately create their own cars/engines. He formally pitched the idea to Shigeru Miyamoto and Satoru Iwata, who both loved the concept and asked that he start work on it. 
Saito claims that the capabilities of the DS were used to their full advantage in Mario Motors. Along with allowing players to craft their own engines, the game would have allowed fans to blow into the DS microphone in order to give extra power to their engines. However, that idea was ultimately scrapped when someone realized that might cause children to blow into their handhelds until they literally run out of breath. 
As for why the entire project was eventually canceled, Saito remained coy on the subject. It seems that there was a reason, but he noted that it was very confidential and that we would have to guess why Nintendo decided to cancel the project. Well, that's just what we're here to do. 
Based on what Saito showed of Mario Motors, it seems that the final project was less of a dedicated racing game and more of an interactive series of instructions on the functionality of motors. The demos and screenshots revealed that it was surprisingly involved in terms of how players could interact with the engines and how much real-life engine knowledge they needed in order to get the cars to work properly. 
If we had to guess, Nintendo probably wondered if the idea could work as an addition to the Mario Kart DS game and not as a separate project. After seeing how involved it was, the Big N might have decided to pass on it rather than complicate the Mario Kart formula. Saito even admitted the idea appealed to a "middle-aged guy like me."
However, Saito has fond memories of working with Iwata and Miyamoto. He even says that it was his wish for a device that would have allowed him to covertly talk to his high school crush that helped lead to the creation of StreetPass.