News
Unofficial Chrono Trigger Sequel Trailer Revealed
The creator of Owboy shares his vision of what Chrono Break, the unofficial sequel to Chrono Trigger, would look like.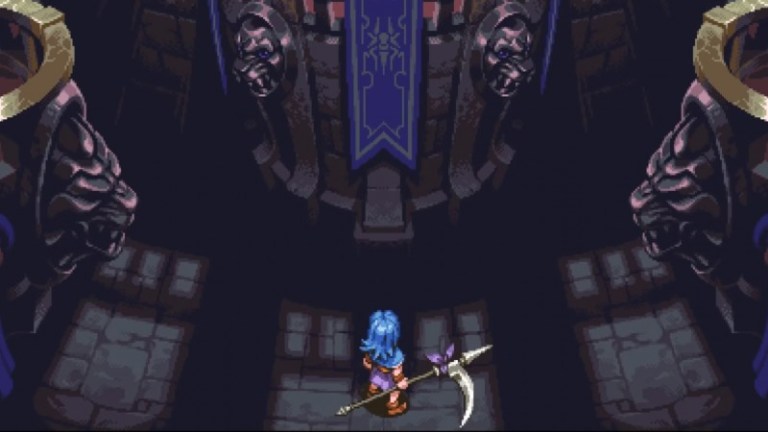 Simon Stafsnes Andersen, the creator of the stunning retro action/adventure title, Owlboy, has released a homemade trailer for the retro Chrono Trigger sequel we'll probably never get. 
Dubbed Chrono Break, this sequel is in no way officially related to Chrono Trigger and has in no way been ordered or endorsed by Square Enix (the studio who owns the official rights to the Chrono series). What we're really trying to tell you is that you should not get your hopes up regarding any possibility that this project emerges in an official (or even unofficial) playable form anytime soon. 
Still, it's impossible not to get your hopes up just a little be. Andersen's art style showcases a clear understanding of what made the 16-bit era such a special time for video game visual design, and his interpretation of the Chrono Trigger universe is simply stunning. Anderson states that he spent two months working on the images shown in Chrono Break's trailer, but he also claims to have spent "a full year" visualizing the look of this theoretical sequel. 
While the visuals in this trailer may not be elaborate (they only sport a few frames of animation at best), Andresen's love for this world and its art potential shines through. It certainly doesn't hurt that Owlboy composer Jonathan Geer lent his talents for the trailer's stunning score. 
This project may just be a creator's pipe dream, but it is based on actual Chrono Trigger history. The name Chrono Break has appeared in interviews with various former members of the Chrono Trigger team and at one point may have been in development as the third game in the franchise. 
It's never easy to be a Chrono Trigger fan. Not only will this incredible project likely never be more than a trailer, but the game didn't make the SNES Classic Edition roster, the recent Chrono Trigger PC port was awful, we're still waiting for a remaster or re-release of the oft-forgotten PS1 title, Chrono Cross. 
Matthew Byrd is a staff writer for Den of Geek. He spends most of his days trying to pitch deep-dive analytical pieces about Killer Klowns From Outer Space to an increasingly perturbed series of editors. You can read more of his work here or find him on Twitter at @SilverTuna014.