News
Universal Will Produce Gears of War Movie
After a false start, Gears of War will finally become an action film.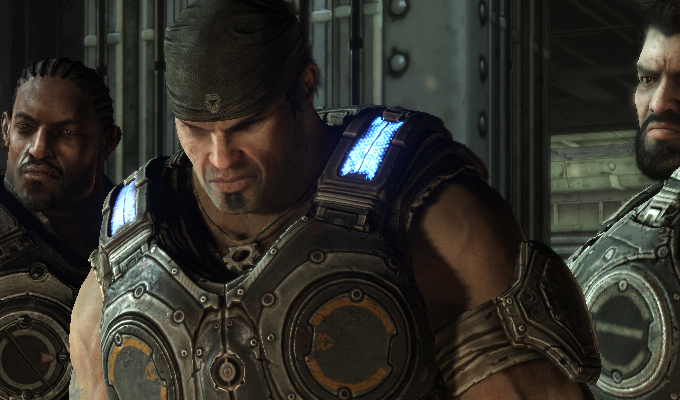 Universal Pictures will be adapting Microsoft's Gears of War into a major motion picture. 
Bluegrasss Films and the company's owners Scott Stuber and Dylan Clark will be handling production duties for the adaptation, while Executive VP of Production and Jon Mone and Senior VP Jay Ireland will oversee the project for Univeral and Bluegrass respectively. There's no word yet on who is writing, directing, or starring in the project, but the smart money would be on Dwayne "The Rock" Johnson finding a way to work his way into the movie somehow. 
Actually, given how prolific the man has been in recent years, we wouldn't be surprised to see him tackle all three roles. 
If you're suddenly feeling like we've been down this road before, that's because Gears of War has been tossed around the Hollywood rumor mill for quite some time before this announcement. New Line Cinema was supposed to adapt the game a few years back, and even had Len Wiseman on board to direct, but that project fell apart not long ago and the franchise's film rights were once again up for grabs. 
It's not hard to see why Hollywood would be so interested in Gears of War, of course. Along with generating over a billion dollars in sales since the original game's release in 2006, Gears of War has earned a reputation for being one of the action gaming genre's most cinematic experiences. Ever since that incredible trailer set to Gary Jules' Mad World that preceded the release of the original Gears of War, fans have found themselves attached to the plight of the remaining human forces in their battle against the Locust Horde in a way that few other action game plots have ever achieved. 
Will the film be able to replicate the unique success of the game? The history of video game adaptations would suggest the answer is no, but Gears does have an advantage over many adaptations that have come before in that it so happens to be one of the medium's most cinematic works. 
We look forward to sharing more information about this project as it becomes available.