News
Uncharted Movie Adaptation Will Now be Directed by Travis Knight
The Uncharted movie adaptation has yet another director as Bumblebee's Travis Knight steps into the role.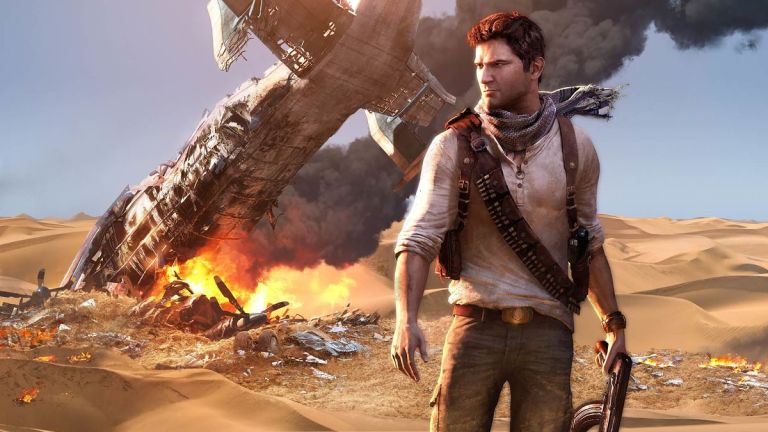 Travis Knight has agreed to direct Sony's Uncharted movie adaptation. 
Knight is perhaps best known as the director of the surprisingly good Transformers spin-off, Bumblebee, which was the first live-action film he directed. Before that, Knight primarily worked as an animator on such as Coraline, ParaNorman, and The Boxtrolls. He's also seemingly still set to direct The Six Billion Dollar Man: an adaptation of The Six Million Dollar Man which clearly accounts for inflation. 
Tom Holland is reportedly still playing Nathan Drake in the upcoming Uncharted adaptation, which is now set to enter production sometime early next year. There's still no official word regarding how the film's script (written by Art Marcum, Matt Holloway, Rafe Judkins) will tie-in to the Uncharted story presented in the video game series of the same name. 
By our count, Knight is the sixth director that has been attached to Sony's Uncharted adaptation during the film's seemingly troubled pre-production phase. Uncharted was originally supposed to be directed by David O. Russell until O. Russell backed out quite some time ago. Since then, Neil Burger, Seth Gordon, Shawn Levy, Dan Trachtenberg, and now Travis Knight have all spent at least some time in the (hypothetical) director's chair. 
It's easy to see why Sony remains committed to the project. Not only do they publish the Uncharted games, but the Uncharted franchise is infamous for its cinematic "Indiana Jones-like" moments, characters, settings, and storylines. If done right, an Uncharted adaptation could be a shining light in the otherwise relatively rough history of video game adaptations. 
If you're looking for a more practical example of how good an Uncharted movie could be, check out this live-action Uncharted fan film starring Nathan Fillion as Nathan Drake. 
Matthew Byrd is a staff writer for Den of Geek. He spends most of his days trying to pitch deep-dive analytical pieces about Killer Klowns From Outer Space to an increasingly perturbed series of editors. You can read more of his work here or find him on Twitter at @SilverTuna014.