News
Uncharted Director Amy Hennig Criticizes Recent Games Industry Layoffs
As Uncharted director Amy Hennig puts it, "things are clearly not working the way they used to" in the gaming business.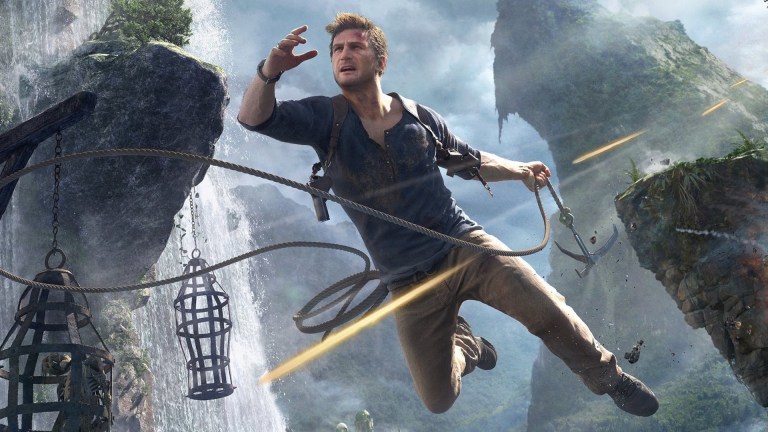 Amy Hennig, director of the first three Uncharted games, has spoken candidly about the current state of the gaming industry. She's noticed, as anyone following the industry has, that games companies currently have a tendency to lay off hundreds of employees in one go, most recently at Activision Blizzard and Electronic Arts. 
"I personally needed a break from it, but in that break, it's been an opportunity to say I'm not even sure it makes sense to do it that way," Hennig said to GamesIndustry.biz, discussing the trend for games companies to amass huge workforces, which they can't always afford to keep after a big title has launched.
"I think we keep doing it that way because we have these established companies and teams," Hennig continued, "and that's a resource, an asset you don't want to just throw away. But on the other hand, we're seeing news stories left and right where developers are folding and publishers are laying off hundreds of people. It feels like something feels inevitable, because the cost of development and keeping all these people on staff, especially in expensive areas, just doesn't feel sustainable."
Hennig has had an interesting few years in the industry herself, leaving Uncharted 4 in the hands of a different director to work on a Star Wars game at EA that was ultimately canceled. Hennig has since left EA altogether to start her own indie game studio. There's no doubt she's seen how fleeting employment at a major games studio can be.
"I feel like there are all these red flags, canary-in-the-mine moments where things are clearly not working the way they used to, or not working." And, as a potential solution, Hennig suggests following the lead of the TV and film industries, where there is a bigger dependence on external contractors than fully-fledged members of staff.
"Obviously that would require a big sea change in the industry — probably towards unionization, too — but you would have a lot more external partners or freelance developers as part of a team," Hennig suggests, "do more things as distributed development rather than have everything in-house. It would allow for a lot more flexibility rather than feeling that constant pressure, that churn of salaries."
Hennig's idea — to shift the focus of the industry from huge, unsustainable in-house teams to a system where studios can temporarily hire the contractors they need — seems to make a lot of sense. But only time will tell how the games industry changes in the coming years. Certainly, it would be nice to see an end to the trend of companies laying off employees in their hundreds.