News
Ultra Game Boy Being Developed By Hyperkin
New design features a rechargeable battery, audio outputs, and a sturdy case.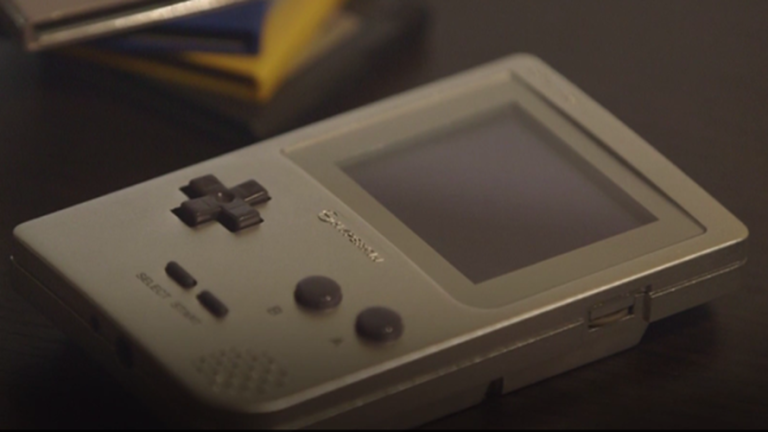 Hardware manufacturer Hyperkin is working on a special edition of the Nintendo Game Boy tentatively referred to as the Ultra Game Boy. 
Based on reports from CES 2018, the Ultra Game Boy will function more or less like a classic Game Boy. It doesn't come pre-installed with any games (it instead uses standard Game Boy cartridges), it still features volume and contrast dials, and its screen is roughly the same size as the original Game Boy's. This isn't one of Hyperkin's complete teardown and remodeling jobs. 
Instead, this is simply the best possible version of the Game Boy you'll ever put your hands on. It sports an incredible aluminum casing that will surely survive the slippery hands of your little cousin who unfortunately took your Game Boy when you weren't looking (thanks, Kyle). The Ultra Game Boy's dual stereo speakers have also been upgraded to include connections for left and right audio output. This will supposedly allow musicians to create chiptunes from Game Boy game's original audio files. 
That isn't to say this Game Boy doesn't sport a few neat features. The most notable modern-day upgrade is certainly the Ultra Game Boy's built-in rechargeable battery. Yes, that means you'll no longer need to hunt down batteries just to keep your Super Mario Land adventures going. Instead, you can utilize the Ultra Game Boy's USB-C connection to charge the device whenever you need. 
The Ultra Game Boy also features a third dial that will allow you to manipulate the backlit LED screen's RGB spectrum. 
Hyperkin hasn't announced a release date for the Ultra Game Boy, but they hope to have it out before the end of the summer. It's expected to retail for $100 and may be capable of playing Game Boy Color games upon its release.
We doubt that Nintendo is going to release a Game Boy Classic Edition given some of the logistical impracticalities of that arrangement – and the fact that the Switch and 3DS are more appealing venues for Game Boy games – so those who crave the feel of a classic Game Boy may want to consider this remodel.