News
Ultimate Marvel vs. Capcom 3 Added to Xbox Game Pass
The incredible Ultimate Marvel vs. Capcom 3 has surprisingly been added to the Xbox Game Pass roster.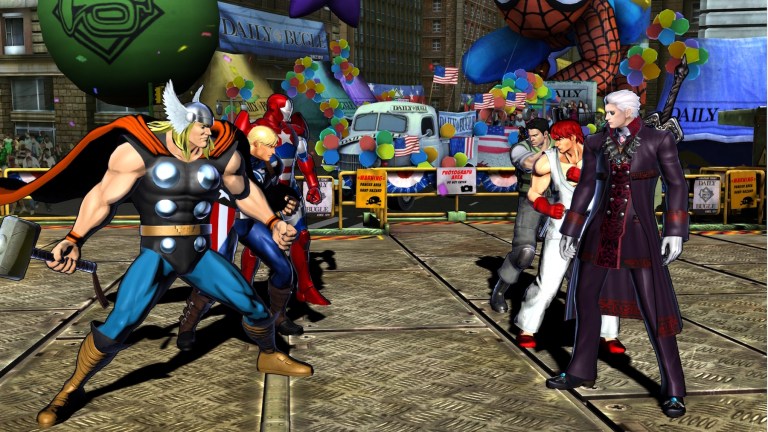 Ultimate Marvel vs. Capcom 3 just got a surprise release on Xbox Game Pass. 
Microsoft didn't give Game Pass users any real kind of heads up regarding this game's pending arrival to the service, but we're going to guess that this is one of those things that fans will classify as a good surprise. Still, it's somewhat unusual for Microsoft to add such a high-profile game to the service at random. That's a move that Nintendo has pulled off in the past, though, so it will be interesting to see if Microsoft continues to make these kinds of additions. 
As for the game itself, it's pretty great. While there are some that would argue that Marvel vs. Capcom 3 doesn't quite reach the heights of Marvel vs. Capcom 2 (the third game's roster isn't quite as impressive and there's some debate about its visuals), the general consensus is that the third game in the popular crossover fighting franchise does a great job of living up to the standards of the better games in the series. 
It's also important to remember that we're talking about Marvel vs. Capcom 3 and not Marvel vs. Capcom: Infinite. The former game is a generally respected title that is seen by some as a slight step backward while the latter game is an utter abomination that should have never seen the light of day. You're getting the good one here. 
While it's been previously said that there's little realistic hope for another Marvel vs. Capcom game given the failures of Infinite and the high-profile status of the Marvel license, there's always some hope that Marvel vs. Capcom 3 will find a large new audience via this service and inspire someone to revisit the idea of adding more games to this franchise. 
In case that doesn't happen, you can always play one of the many upcoming superhero games instead or just wait to see what those teases about Fantastic Four DLC in Spider-Man PS4 are all about. 
Matthew Byrd is a staff writer for Den of Geek. He spends most of his days trying to pitch deep-dive analytical pieces about Killer Klowns From Outer Space to an increasingly perturbed series of editors. You can read more of his work here or find him on Twitter at @SilverTuna014.