News
Ubisoft Says Splinter Cell and Tom Clancy Games Changed Company Forever
Ubisoft's CEO sees Splinter Cell and the Tom Clancy Games as a turning point.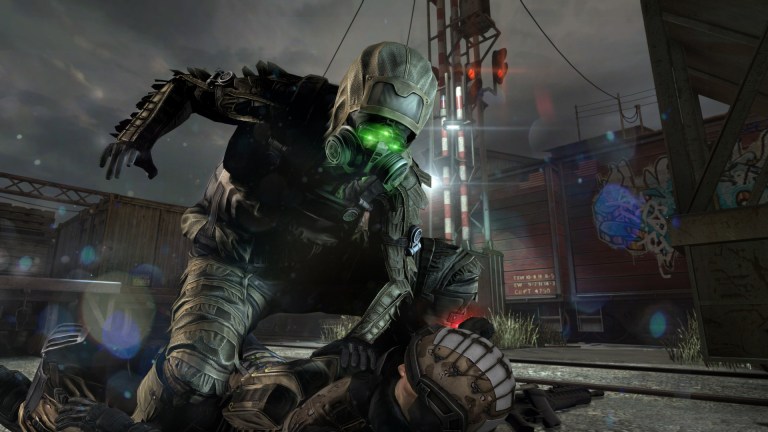 Ubisoft CEO and co-founder Yves Guillemot recently joined IGN for an interview in which he states that he believes the Tom Clancy property, particularly Splinter Cell, forever changed the fate of Ubisoft.
"The first one that changed the lot of the company was Splinter Cell," says Guillemot. "We went for the Xbox, and it was a complex bet, and a dangerous bet because they didn't have many machines [out there]. Launching on that machine and not PlayStation at the time was a bit risky, but we couldn't go straight on PlayStation. We wanted to use the capacity of the [Xbox]. We did very well on Xbox. We hit probably 50 percent of the install base."
Guillemot touches on a few things of note with that statement. Elsewhere in the interview, he praises modern Ubisoft for the company's ability to adapt to new technology, new platforms, and take creative risks. So far as that goes, it's easy to understand why he highlights Splinter Cell. It was a risky venture at the time that resulted in one of the Xbox's most notable games (though it was eventually ported elsewhere) and a game that pushed the technical limits of gaming at that time.
In the grander sense, though, it's easy to see how Ubisoft views Splinter Cell as the first "modern" Ubisoft game. It helped the company move into a franchise era, was much more accessible than the Rainbox Six franchise until that point (which also benefited from the Tom Clancy name), and it gave Ubisoft a stronger foothold in the console world.
Matthew Byrd is a staff writer for Den of Geek. He spends most of his days trying to pitch deep-dive analytical pieces about Killer Klowns From Outer Space to an increasingly perturbed series of editors. You can read more of his work here or find him on Twitter at @SilverTuna014.