News
Ubisoft Reveals the Future of Splinter Cell and Prince of Persia
Ubisoft says that the future of Splinter Cell and Prince of Persia comes down to resources.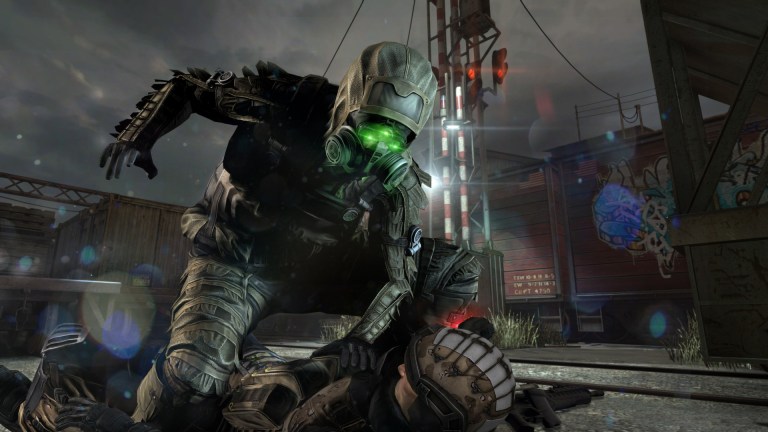 Ubisoft wants to make new Prince of Persia and Splinter Cell games as much as you want to play them, but there is a slight logistical problem that is preventing them from doing so immediately. 
"I love Splinter Cell. I love Prince of Persia," said Ubisoft's Chief Creative Officer, Serge Hascoet, in an interview with Game Informer. "I can't disclose any information at this time, but I can say we are fighting for resources. It's not a question of will, it's a question of means." 
If it sounds odd that Ubisoft (one of the largest game publishers/developers in the world) is saying that they have to fight for the means to make one a new entry in two of the properties that they control, that's because there are some things that aren't being said in this quote. Specifically, Hascoet doesn't bring up the fact that the slumping sales of both franchises make it difficult to justify the production of a sequel in either series. 
While the to-date sales figures of 2013's Splinter Cell: Blacklist are not official, it was said that Ubisoft hoped to sell five million copies of the game. However, it's believed that they may have fallen a few million units short of that goal during the game's early release window. What little information there is about the sales of recent Prince of Persia games suggests that series has also underperformed in recent years. 
However, of the two, we believe there's a much better chance we get a new Splinter Cell game sometime in the near future. Ubisoft included a Sam Fisher cameo in Ghost Recon Wildlands, and there were those rumors of a new Splinter Cell game in development that reached a fever pitch around the time of those E3 leaks from earlier this year. 
Interestingly, Hascoet also noted that Ubisoft is planning on slowly moving away from cutscenes in their video games. However, this is not due to budget reasons but rather their desire to allow players more creative freedom and ensure that games don't make too many decisions for them. 
Matthew Byrd is a staff writer for Den of Geek. He spends most of his days trying to pitch deep-dive analytical pieces about Killer Klowns From Outer Space to an increasingly perturbed series of editors. You can read more of his work here or find him on Twitter at @SilverTuna014. 
Read and download the Den of Geek NYCC 2018 Special Edition Magazine right here!