News
Far Cry: Blood Dragon Animated Series and More Shows Coming from Ubisoft
Blood Dragon, Rayman, Watch Dogs, and more Ubisoft series are being adapted into animated series.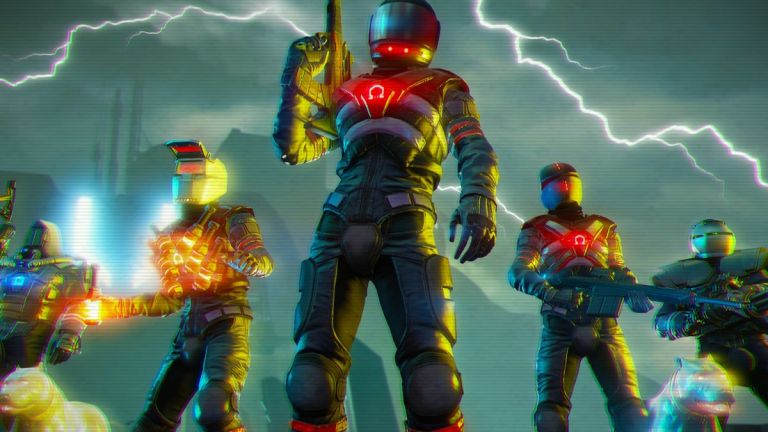 A report by The Hollywood Reporter reveals that Ubisoft is working on a slew of animated series based on some of their most popular games. 
There are a few projects involved in this new development, but we've got a feeling that the one that's going to grab the most attention is Captain Laserhawk: A Blood Dragon Vibe. As you may have already guessed, this animated series will be based on the popular Far Cry 3 DLC, Far Cry 3: Blood Dragon. Just like that game, this series will seemingly emphasize over-the-top '80s visuals, humor, and references. 
What may surprise you, is the fact that this animated series will be aimed at adults and will involve the contributions of Adi Shankar who recently made quite a splash by developing the first two seasons of Netflix's animated Castlevania series. 
"Adi is such a great fan of video games. We share the same culture and references," says Ubisoft Film & Television managing director, Helene Juguet. "It's been great to give him the freedom to do something very fresh and bold with our characters."
Other projects related to this fresh initiative include an animated Watch Dogs adaptation intended for teens, something called Hungry Shark Squad based on the Hungry Shark mobile games, and a comedy set in the Rayman universe. It also sounds like the company is working on an animated sketch series that will focus on humor related to video game culture and seemingly have plans to develop a kind of animated multiverse. There aren't many details regarding those last two plans at this time, though. 
Ubisoft has always been ambitious when it comes to their multimedia projects, but we'd be lying if we said that their ambition has translated into things that you'd actually want to see. While it doesn't sound like all of these animated projects are intended to appeal to all audiences, we're quite excited about that Blood Dragon series and are eager to see what other Ubisoft properties eventually get the animated treatment.
Matthew Byrd is a staff writer for Den of Geek. He spends most of his days trying to pitch deep-dive analytical pieces about Killer Klowns From Outer Space to an increasingly perturbed series of editors. You can read more of his work here or find him on Twitter at @SilverTuna014.