News
Twitch Plays Teamfight Tactics Has Been a Surprising Success
Teamfight Tactics is one of the hottest PC games in the world, and Twitch chat is taking a stab at mastering it.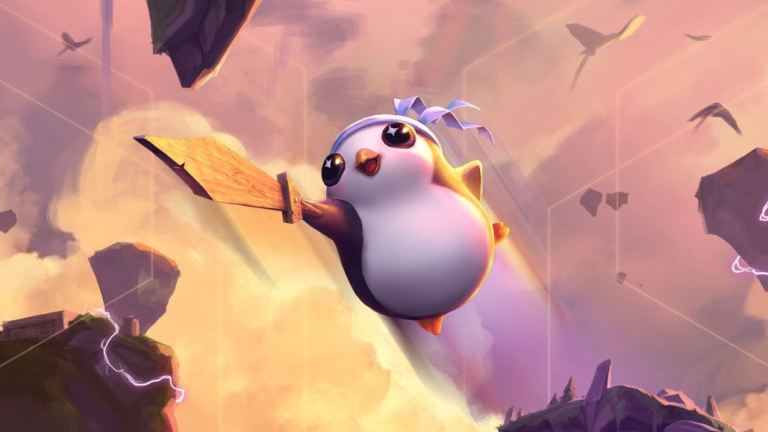 Remember when Twitch played Pokemon and hilariously tried to work their way through the Game Boy classic using chat commands? Well, now Twitch chat is playing the hit auto battler game Teamfight Tactics, and the results so far have been quite surprising. 
The Twitch channel, which you can view here, works about as you'd expect. The game's grid is broken down into simple input commands which Twitch chat can enter in order to determine what happens next. For instance, there are commands for buying heroes, placing them, and even equipping items. It's not entirely clear how the input selection voting works, but it seems to be a combination of first come, first serve and consensus picks. 
While we doubt that this will ever become as big as Twitch Plays Pokemon (which was a genuine phenomenon that revealed the power of the platform), this is actually quite the interesting experiment in and of itself. 
Because Teamfight Tactics' action is automated, it's actually a somewhat viable game for this input method. Unlike League of Legends (which Teamfight is based on), it doesn't require you to rapidly enter complex commands and work carefully with a team. The strategy comes through making the right selections and ensuring your team is optimally placed and equipped.
Love League of Legends? We've got awesome deals on LCS merch & more here! 
As a testament to the power of this concept, Twitch chat has already achieved the rank of Gold IV in the game, which is actually at about the middle of the pack in the Teamfight Tactics ranking system. Of course, there aren't that many people that participate currently (there were about 200 channel viewers at the time this was written), so that does help trim some of the confusion and bickering. 
If you haven't gotten into Teamfight Tactics and the other games in this genre, be sure to check out our guide on the subject. This concept is quickly becoming one of the most popular genres in PC gaming, so you might do well to familiarize yourself with it now. 
Matthew Byrd is a staff writer for Den of Geek. He spends most of his days trying to pitch deep-dive analytical pieces about Killer Klowns From Outer Space to an increasingly perturbed series of editors. You can read more of his work here or find him on Twitter at @SilverTuna014. 
Read and download the Den of Geek SDCC 2019 Special Edition Magazine right here!