News
Trials Rising: Debut Trailer and Release Date
Trials Rising adds a tutorial mode and even crazier maps to the popular franchise.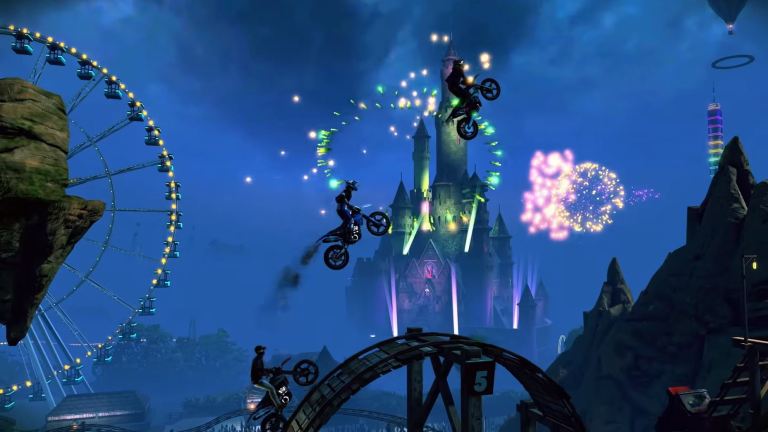 The next game in the popular Trials series is called Trials: Rising. 
As revealed at E3 2018, Trials: Rising likely won't reinvent the racing series' wheel. Instead, it looks to up the ante set by previous installments in the franchise by introducing even crazier courses, more ways to play, and what appears to be even more vehicles. 
The biggest addition to the series, though, is the introduction of a dedicated and expanded tutorial option. That's a pretty big deal for many considering that Trails is all about its insanely hard difficulty level. The game's development team even said at E3 2018 that Trials is all about crashing and learning to get back up again.
While some may worry that the introduction of a tutorial means that the game might be easier than it has been in the past, that doesn't seem like it's going to be the case. Instead, it seems that this new tutorial mode is simply designed as a way for players who are frustrated with the trial by fire approach of learning the game to instead practice challenges in a more constructive setting. 
That's good news because it is impossible to imagine what the Trials series would be without its incredible difficulty. While that might not sound like a compliment, it actually is. There are few series out that that manage to hit that challenge sweet spot between "one more try" and "screw this game." The Trials franchise's brilliant courses and airtight mechanics make you feel like you're always one run away from victory. 
We're excited to see that there's another Trials game in the works, and we're especially excited to hear that Trials is coming to the Nintendo Switch as well as the PlayStation 4, Xbox One, and PC sometime during February 2019.