News
Trailer for Everything Is First Video Game Trailer Eligible for an Oscar
This shockingly beautiful trailer may just make history.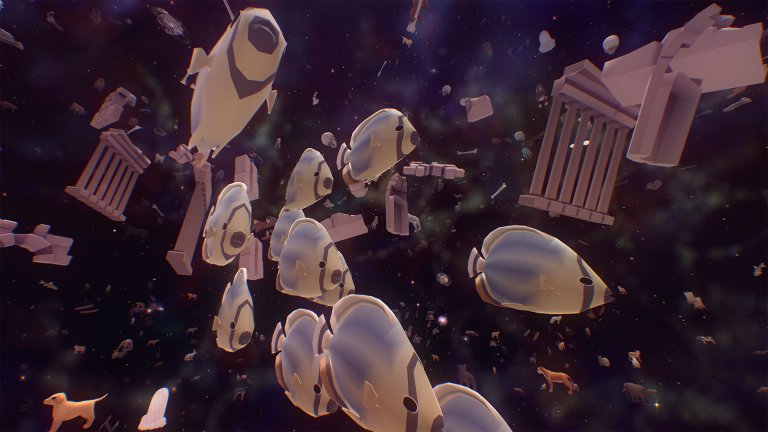 The trailer for simulator title Everything has just become the first game trailer to qualify for an Academy Award nomination. 
For context, be sure to watch the 11-minute trailer in question:
For those unaware, Everything is a new simulator title recently released on Steam that allows players to essentially explore their own universe full of species, structures, and other wonders. The game is drawing acclaim for many reasons, but one of the things that fans love most about this bold title is the way it uses the narration of philosopher Alan Watts to create an almost documentary-like feel. 
That narration and the game's incredible soundtrack are the stars of the Everything trailer in question. As for the Academy Award talk, that is the result of the Everything trailer winning the Jury Prize for Animation at the prestigious Vienna Shorts Festival. The official statement reveals that the jury selected the everything trailer for this award because "It serves a highly educational purpose, including an important political statement, that encourages [us] to let our egos dissolve and gain a new perspective on the world."
While this win does technically qualify the Everything trailer for an Academy Award nomination, Everything still has a long road ahead of it before actually securing that honor. The trailer's primary obstacle, of course, is that it's a trailer for a video game and there is no precedent for a video game trailer receiving an Academy Award nomination.
However, Everything must also now compete in the very competitive Animated Shorts category which is typically one of the most competitive categories at the Academy Awards.  
Still, this is a tremendous accomplishment for the Everything development team and a possible landmark moment for gaming.