News
Total War: Three Kingdoms Reveal Trailer & First Details
Total War comes to ancient China in this stunning debut trailer.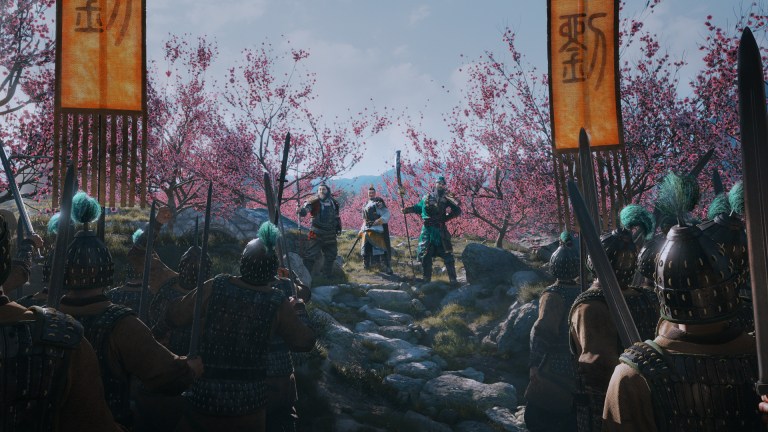 Shortly after the Total War team teased the announcement of their next game, a group of fans leaked the intended reveal. As such, the developers decided to just go ahead and release the trailer for Total War: Three Kingdoms. 
This game is already being met with widespread acclaim from Total War fans who have eagerly waited for developer Creative Assembly to develop another historical Total War title. The only Total War games the studio has developed since 2015's Total War: Attila have all taken place in the Warhammer universe. While those games received quite a bit of critical acclaim, they didn't quite satisfy the need for grand-scale historical conflicts. 
Three Kingdoms looks to provide just that by taking Total War players on a trip to 190CE China. Dynasty Warrior fans will no doubt be familiar with the Three Kingdoms period the game recreates, but this is Total War's first trip to the era.
The game will likely focus on the conflict between portrayed in the famous Romance of the Three Kingdoms novel, but we wouldn't be surprised if this title expands upon the conventions and characters established by that story so that players will have more leaders and units to choose from. That said, a Total War game that focuses on just a few leaders and the legendary soldiers they control might be a nice change of pace. 
Speaking of legendary soldiers, it seems likely that Three Kingdoms will retain the Legendary Lords mechanic utilized in the Total War: Warhammer series. This system allows players to grow a single warrior that can be used to turn the tide in multiple battles. 
Unfortunately, we don't really know much more about Three Kingdoms at this time. However, it seems that Creative Assembly intends to release the game before the end of the year for PC. As such, we hope to bring you more details soon.