News
Total Recall: Axed ZX Spectrum Game Emerges
Canceled and replaced by a game from a different team, an axed, playable Total Recall tie-in for the ZX Spectrum has emerged...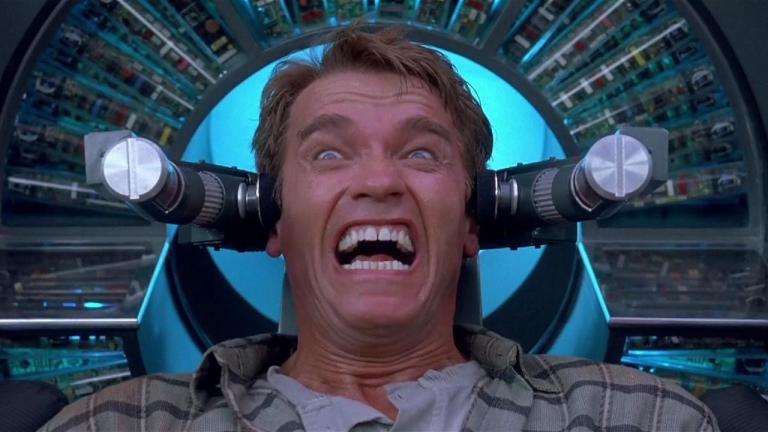 Survivors of the 8-bit era will likely remember the name Ocean Software. The British firm was responsible for a wave of licensed games through the 80s and early 90s, based on such hit movies as RoboCop, Batman, and The Untouchables.
In 1990, the Arnold Schwarzenegger sci-fi action vehicle Total Recall was another property snapped up by Ocean, and once again, the film's plot formed the basis of an action platformer with a handful of assorted mini-games. Ports of the game appeared on the Commodore 64, Amstrad CPC, and NES as well as those posh Amiga and Atari ST computers.
The ZX Spectrum version, meanwhile, had a more complicated back story. Programming on the game was originally handled by Paul Houbart, but when Ocean realized that the game wouldn't be completed in time for a lucrative Christmas 1990 release window, that version was hastily scrapped. A new team took over and, according to notes on World of Spectrum, succeeded in finishing the game from top to bottom in just two weeks. 
For years, it seemed as though that earlier version of Total Recall would be lost to history. But thanks to the efforts of Mark R. Jones, the designer who worked on that initial build, we now know what the game would have looked and handled like. 
The surviving data was pulled from an audio cassette given away on the cover of the Spanish magazine Micro Hobby. While the tape only contained an unplayable demo designed to show off the game in motion, Jones succeeded in hacking the demo apart to find a section of the game still lurking within the code.
Here's Total Recall in action, with the final, released version of the game in the video immediately beneath it. As you can see, the two builds of the game are very different.