Features
Top 5 Video Games of 2014
Den of Geek counts down the top 5 best video games of 2014!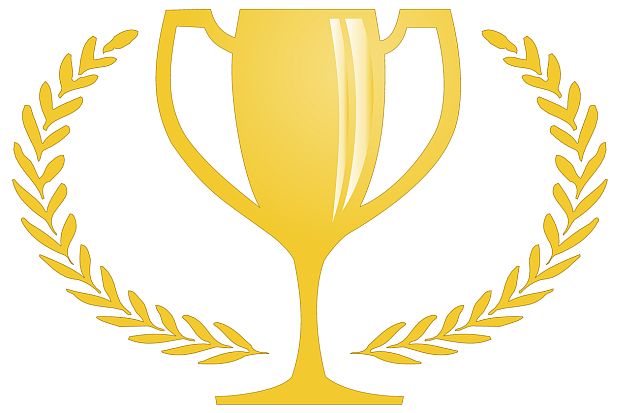 The time has finally come to crown our 2014 Game of the Year. The decision wasn't easy. There were plenty of exemplary games that could have easily gone in here if we'd strived for a much longer list, but that tends to get tedious. The five games below were ones that we knew belonged in the top 5 no matter what other games might've been included. 
But of course, we need to give honorable mention to games such as Wolfenstein: The New Order, South Park: The Stick of Truth, Hearthstone: Heroes of Warcraft, World of Warcraft: Warlords of Draenor, Shovel Knight, Final Fantasy XIV: A Realm Reborn, Mario Golf: World Tour, Loadout, Bayonetta 2, and The Wolf Among Us. These are all great games, and you should stop what you're doing and go play them. We probably even forgot to honorably mention someone. Feel free to politely remind us in the comments section!
Without further ado, here are our top 5 games of 2014!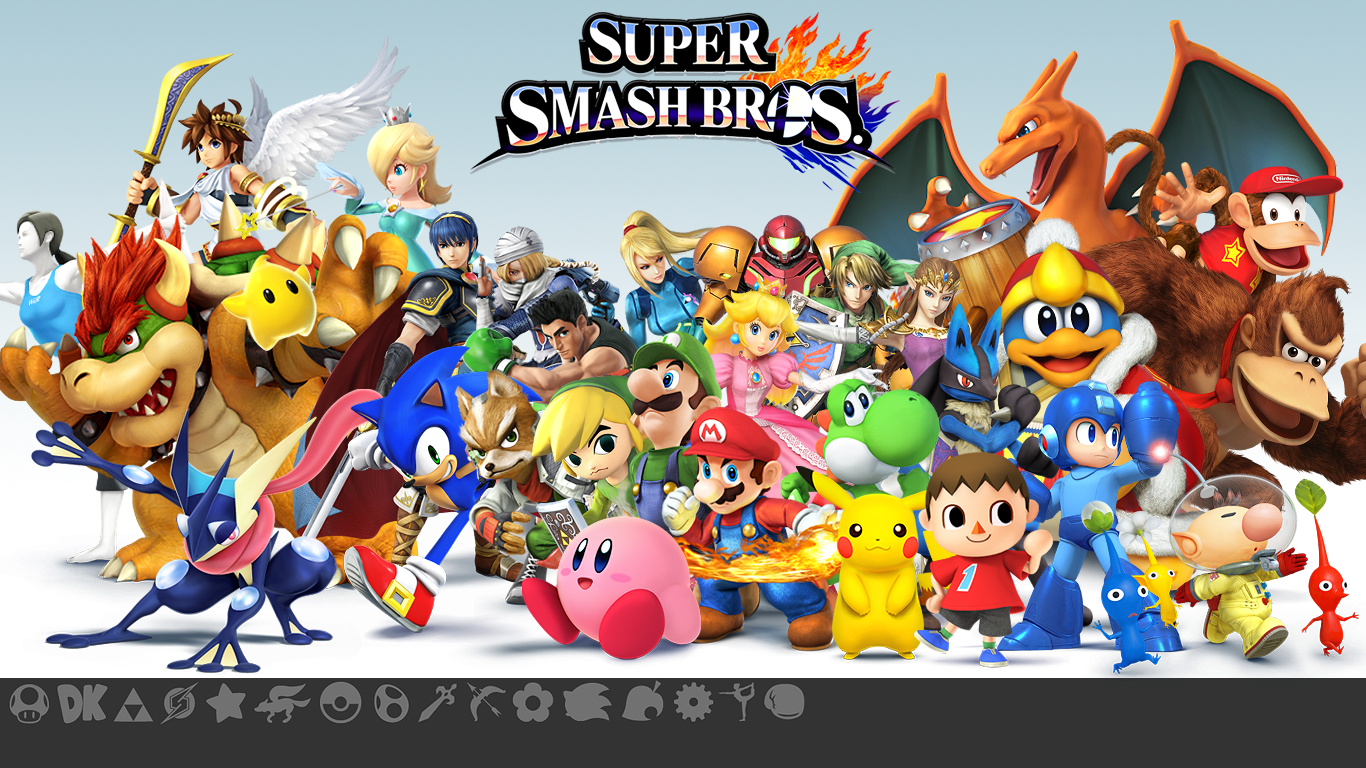 5. Super Smash Bros. for Wii U
Nintendo | Wii U | Fighting | Our Review
The return of Super Smash Bros. is always an event. While hardcore fans are still nostalgic for the golden years of the game back in the GameCube era, they're always ready to dig into the newest installment. And the Wii U version doesn't disappoint. Improving where Brawl went a little wrong (we still think Brawl is a mighty fine game, mind you), Smash Bros. Wii U is a nice return to the fun and friendly competition that made the original and its sequel so fantastic. No more convoluted single-player campaigns needed to unlock awesome new characters. This time around, it's all about punching, kicking, and doing barrel rolls. 
The Den of Geek staff appreciates having fun when playing games. Today's developers are often of the mindset that games have to be a very serious affair that transcend the genre/form somehow, which is a very honorable approach, especially after the industry struggled for many years to gain the serious recognition it deserved. But there should also still be a place for the games that promote fun over all other things and bring smiles to our faces. 
Nintendo has been promoting that since day 1 and this year's lineup of games (admittedly, a short one) includes some of the most enjoyable, lighthearted, and fun titles we've ever played. While they're not directly on this list, we'd also like to give an honorable mention to Donkey Kong: Tropical Freeze and Captain Toad: Treasure Tracker. Keep up the good work, Nintendo!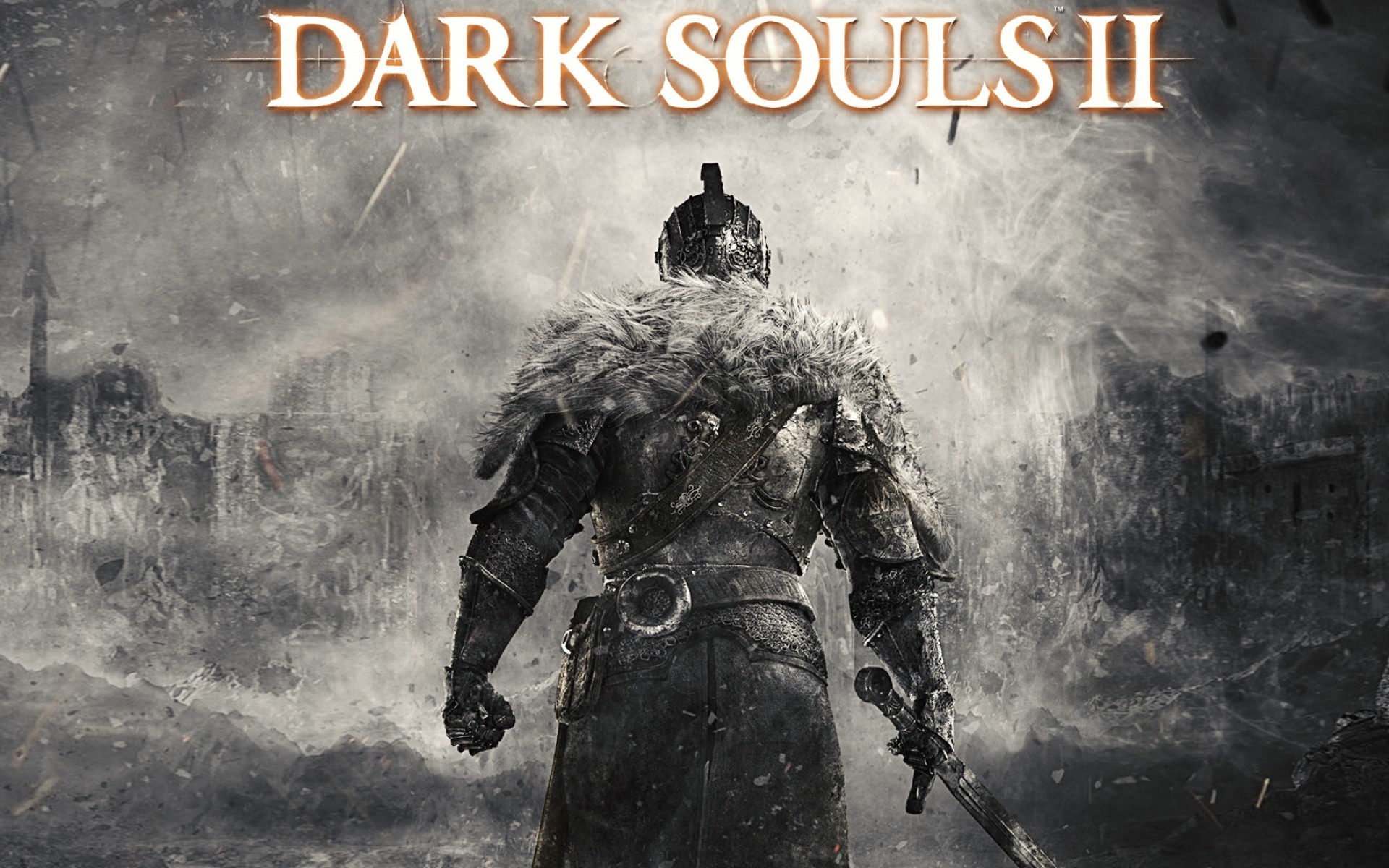 4. Dark Souls II
From Software | PC, Xbox 360, PS3 | Action RPG | Our Review
Although it is easily the most frustrating game you'll play this year (unless you spent the year playing QWOP), there is something so rewarding about surviving a dungeon in Dark Souls II. It's not only that you can die at any second or that the bosses will kill you at least 30 times per battle, but that you were able to outsmart the dungeon. Often mistaken as a hack-and-slash game, From Software's epic dungeon crawling action RPG is definitely NOT that. Strategy is key to making it out alive from any situation. Being smart with your items, armor, and weapons. Knowing how to approach a fight. Growing wiser from your mistakes. These are all vital parts of beating Dark Souls II.
From Software has quite the taste for games that make us want to throw our controllers at our TVs, basks in their splendor in fact. Since the release of its original dungeon crawler, Demon's Souls, in 2009, the developer has found ways to make games more challenging but keep them interesting for masochists. With spellbinding mythical environments and very captivating lore, Dark Souls II keeps our attention, even after we've died for the thousandth time. 
That's an achievement in itself. And really, you have to laugh after you've lost count of how many times you've been decapitated.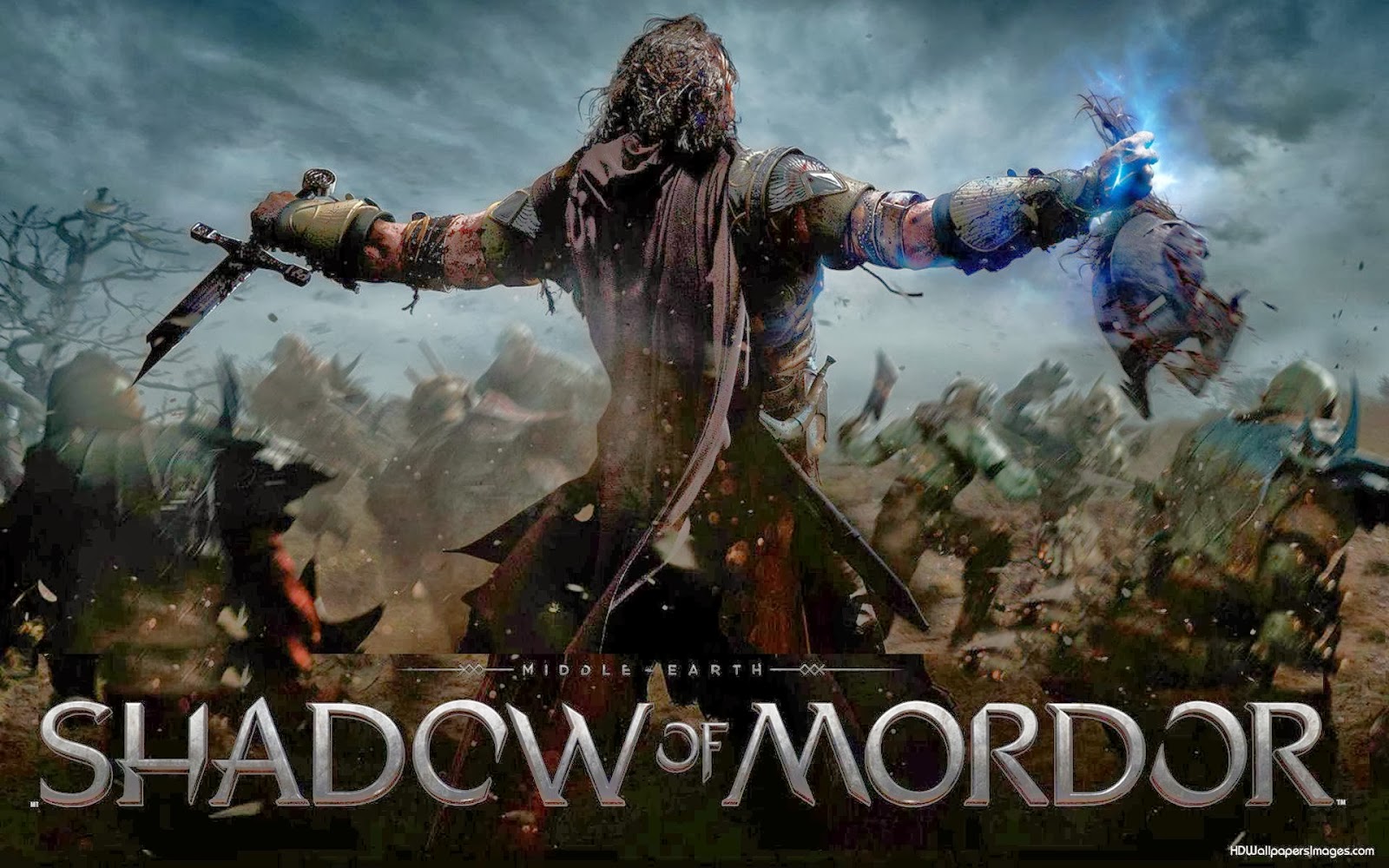 3. Middle-earth: Shadow of Mordor
Monolith Productions | PC, Xbox One, PS4, Xbox 360, PS3 | Action-adventure | Our Review
Full disclosure: we're all huge Lord of the Rings fans at the Den of Geek office, but that doesn't mean that Monolith's excellent game doesn't deserve the third place spot. Finally, a game based on the works of Tolkien that we can really celebrate! Although some of the other games based in Middle-earth aren't awful, there's never quite been a game that could plant its flag for the franchise. It's actually kind of a Toklien tale of courage and determination on Monolith's part. And a nod at Warner Bros. Interactive Entertainment, a good publisher among the many that serve Lord Sauron, for sticking with these games. 
What makes Middle-earth: Shadow of Mordor so great? Most will tell you that it's all about the Nemesis system, which unfolds like a faux game of chess, as you make your way up the ranks, destabilizing Sauron's evil army of Mordor. Killing each captain or war chief is a story in itself. Villains remember you from past encounters, giving each fight a very epic feel. This is true innovation, one that games like Assassin's Creed, which is undoubtedly an influence on Shadow of Mordor, would do well to implement in their own campaigns. 
But for us, it really comes down to something much more simple and carnal: killing orcs. While Shadow of Mordor is pretty tame when compared to most other games, combat can be very gruesome at times. And we love it. Watching an orc head flying in midair, as thick green orc blood sprays out of the open wounds, is ALWAYS satisfying. 
LOOKS LIKE MEAT'S BACK ON THE MENU, BOYS!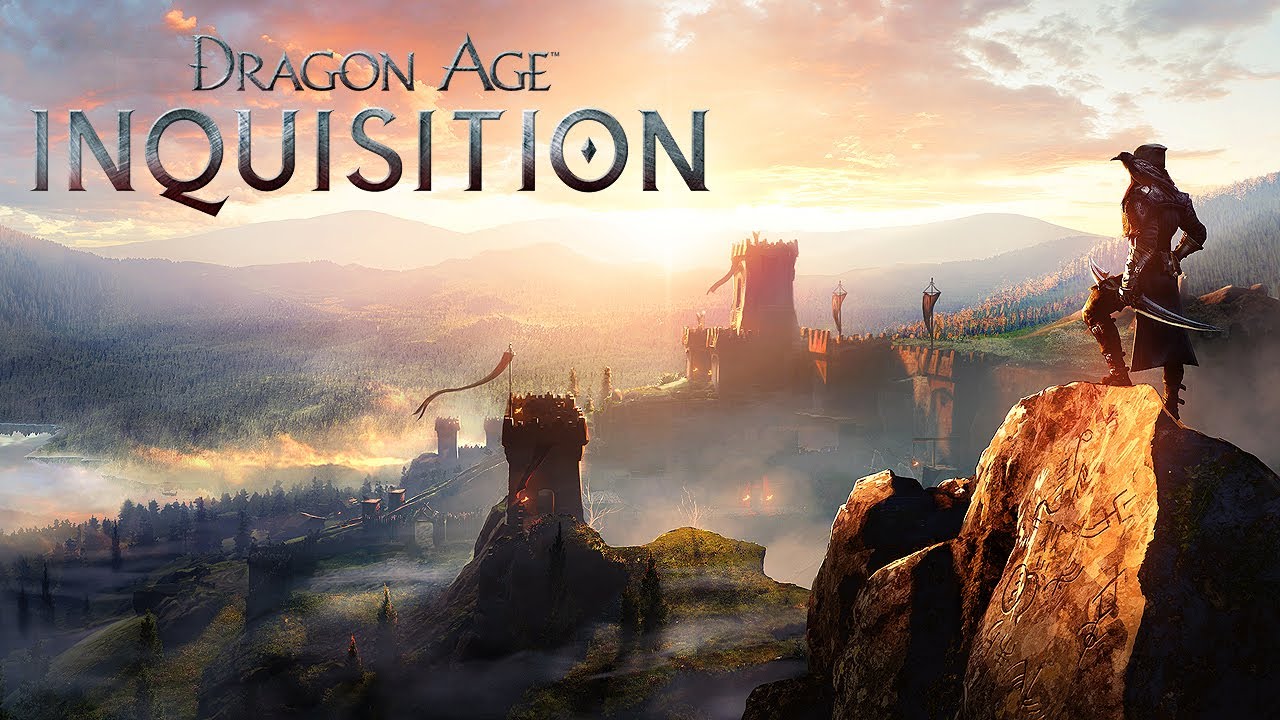 2. Dragon Age: Inquisition
BioWare | PC, Xbox One, PS4, Xbox 360, PS3 | RPG
It's always nice to see BioWare come out on top. With Dragon Age: Inquisition, the developer had a steep hill to climb. After the taciturn reception for Dragon Age 2, the developer had to figure out where to take their "other" RPG franchise next. It has to be said that Dragon Age has always, until now, performed under Mass Effect's shadow. Could BioWare really have a fantastic next-gen debut without Mass Effect? The answer is "OH YES."
Dragon Age: Inquisition is THE BEST fantasy RPG of the year. The lore, combat, and questing are some of the best we've seen in the genre. And the world is expansive, full of interesting things to see and meaningful things to do. There are a lot of cool monsters to kill. And every dragon fight feels very rewarding. You really have to earn your keep in each encounter. Your merry band of travelers will have their hands full during this 100+ hour adventure. There is never a shortage of things to do in the unbelievably huge sandboxes.
The tactical view mode really adds a new flavor to the game. It allows you to command your squad into strategic positions for any given situation, giving you a tactical edge on your enemy when the odds are stacked up against you. BioWare manages to blend a lot of its classic RPG experience with plenty of new. And that's why we're not leaving this game any time soon.
And Den of Geek's Game of the Year is…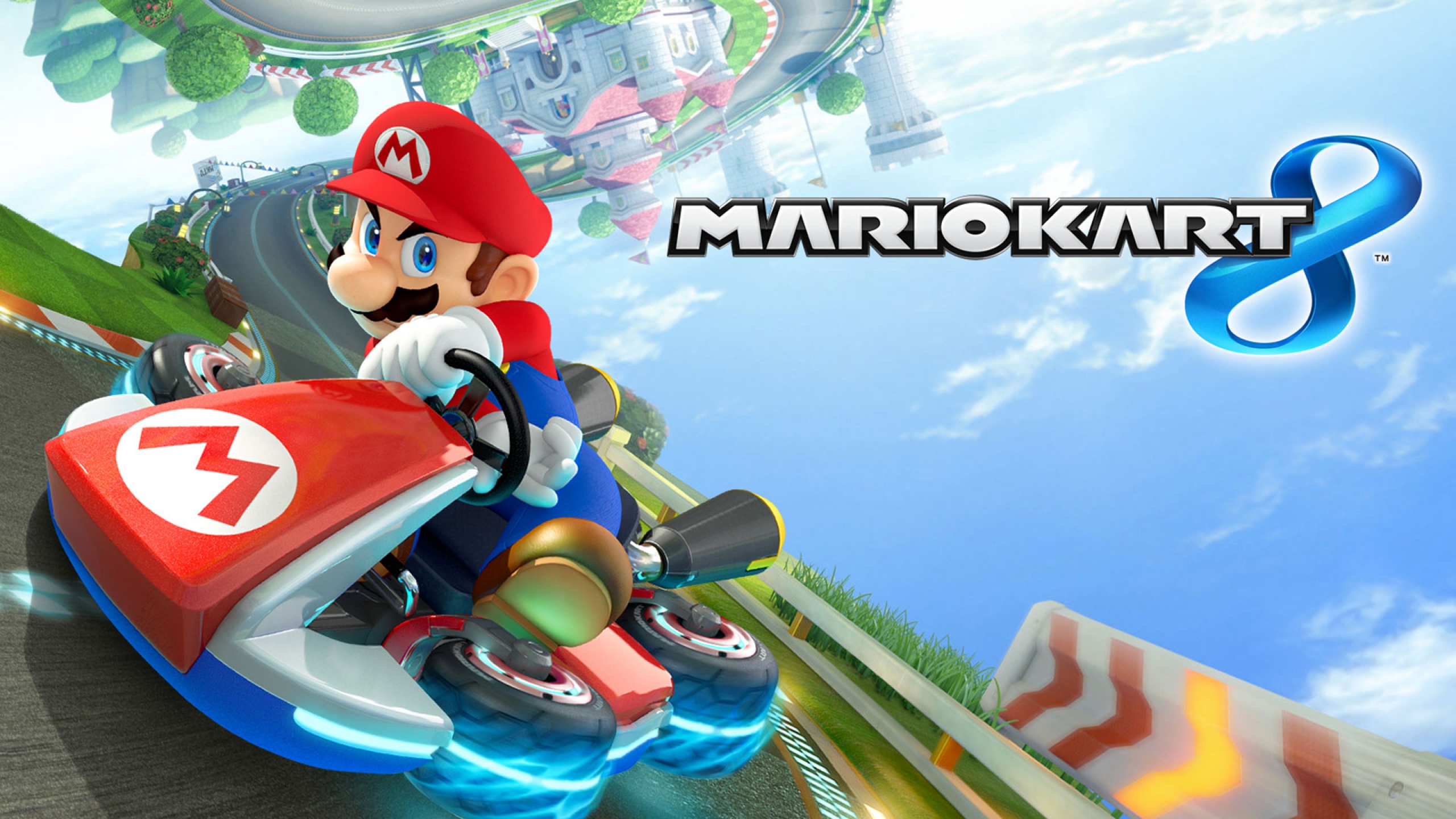 Mario Kart 8
Nintendo | Wii U | Racing | Our Review
HERE WE GO! Mario Kart 8 arrived at the starting line with a vengeance. While we were afraid that the series was starting to grow stale with each installment, this Wii U debut showed us that Mario and friends can keep up with the best of them. And while this year was particularly packed with racing games, we felt that they all lacked the soul and fun spirit of Mario Kart 8. 
We have played countless hours of this fantastic racer, and we never tire or bore. There is a huge variety of things you can do in terms of the racing itself. There are tons of tracks, both remastered and new, as well as plenty of cups to win. These tracks twist and turn, from muddy terrain to zero-G loops in space, and you'll constantly have to maneuver past obstacles, using a combination of wheels, hover pads, and gliders. You can race with all of the classic Nintendo characters, including many newcomers such as Link. Really, you can race as Link in a Legend of Zelda-themed kart. What more do we have to say?
Again, it all comes down to games that promote fun, especially in a year that has seen no shortage of less-than-stellar performances and many controversies in the gaming community. It's really nice to be able to step away from all that, sit down with some friends, and play a game that's about bringing us all together for some laughs. But Mario Kart 8 is not just escapism. It is an incredible game that stands, for us, as the greatest of the year. 
Congratulations!
Den of Geek Games would like to wish you all Happy Holidays! See you in 2015!