News
Top 5 Mobile Games of the Week (September 6 – September 12)
We settle our arguments with a good old-fashioned jousting match, and find out where our water went to again...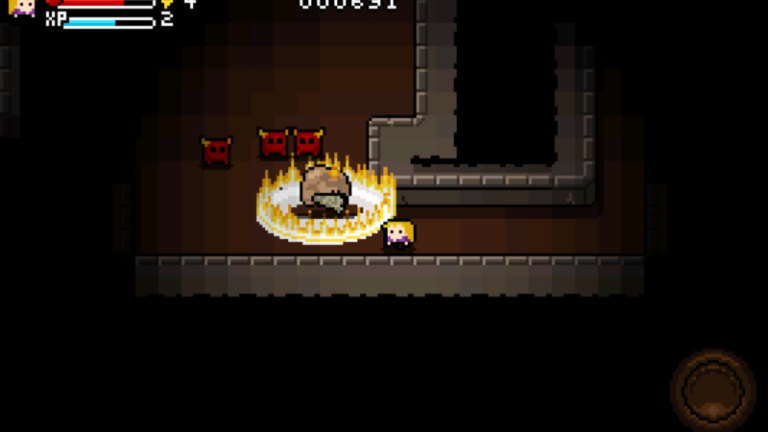 I know I've said it before, but I'm going to say it again: it never ceases to amaze me how wonderfully different the scope of new mobile games can be each and every week. For instance, this week we saw some bright and cartoony physics-puzzle games, mixed in with incredibly realistic-looking jousting competitions, and all brought together with a simplistic and totally serene experience that is encapsulated by the layering of ribbons. And of course, what would a week in mobile gaming be without a totally awesome retro and pixelated game as well? So prepare to set your sights on all of these things and more, because here are Den of Geek's Top 5 mobile games for the week of September 6 – September 12: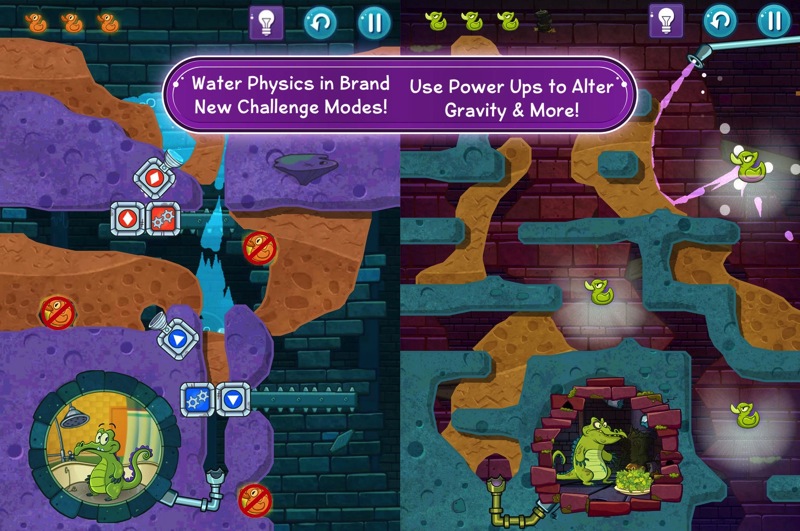 5. Where's My Water? 2
Developer: Disney Interactive | Platform: iOS | Price: Free
Swampy the alligator is back, and he's bringing his friends Allie and Cranky along with him for another fun-loving dose of water-based physics puzzling action! Disney's Where's My Water? franchise is still standing proud as one of the most highly regarded series of casual and accessible games on the entire mobile platform today, and one of the very few that can even reach the elite status of Angry Birds, Cut the Rope, and Plants vs. Zombies. This time around, players can expect to find expansive and living world maps, over a hundred challenging puzzles that include the exhilarating new "Duck Rush" mode levels where the puzzle screens are constantly scrolling down, and a number of optional bonus objectives which change the way you play a Where's My Water? game entirely. Now normally, a high-caliber game such as this would have ranked in the number one spot of our weekly games list (as was the case with this past summer's Where's My Mickey?), but there's currently one big glaring flaw that prevents Where's My Water? 2 from spouting to such unprecedented heights: a horribly intrusive freemium model that constantly forces you to pay, or else wait up to hours while your energy meter is forced to recharge. However, given the universal outcry about this awful free-to-play abuse, something tells me that Disney is going to have no choice but to listen and do something about, so I still wouldn't lose all hope for this one just yet!
Download Where's My Water? 2 on the iOS App Store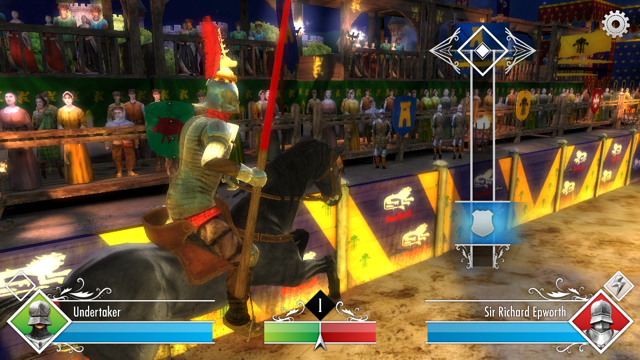 4. Joust Legend
Developer: Rebellion Games | Platform: iOS | Price: $1.99
When I was growing up, there was nothing I loved more than spending the night with my family and friends at Medieval Times, the fantasy jousting event that had everyone banning together behind their representative knight and showering them with cheers and support, while being forced to eat big chicken legs and soup broth with nothing but our hands. Hell, there's STILL nothing I love more, even as I'm all grown up now! But I always used to think that the only thing better than watching intense and high-octane jousting competitions would be to actually be the one who got to compete in them myself. Well now my wish sort of got to come true this week, because Joust Legend from Rebellion Games is the most realistic-looking jousting game I've ever had the chance to play, and from the moment I first jumped on my decorated horse and picked up my mighty and pain-inducing lance, I knew exactly what it would have been like to perform at Medieval Times. In the game, players will get to compete in a number of exhilarating jousting tournaments as they use the spoils from each victory to boost up their skills, and refine their lance mastery to make every king and queen across the land more than proud.
Download Joust Legend on the iOS App Store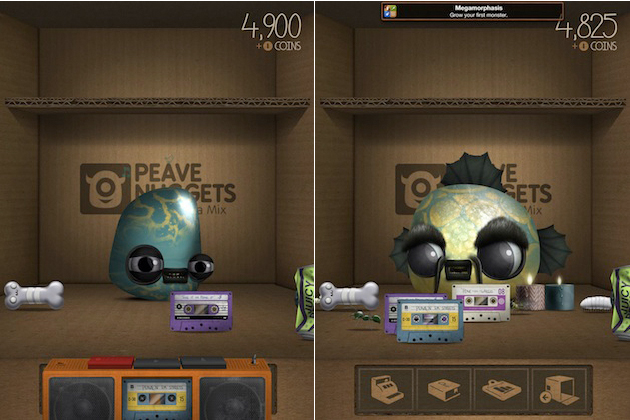 3. Pet Peaves Monsters
Developer: RED Interactive Agency | Platform: iOS | Price: Free
When I was maybe around 4 or 5 years old, my parents bought me my very first Tamagotchi toy. Naturally, I fell in love with that thing instantly: I would feed him every day, clean up his digital droppings, and be the best father I could be to my new pixelated offspring. But then, one dark and rainy night, one of the rubber buttons on my Tamagotchi device popped out somehow and disappeared right before my very eyes. Unfortunately for me, that was the very button I needed to feed my little pet, and so there was nothing left for me to do but sit helplessly by and watch my beloved child slowly starve to death. It was a devastating experience, to say the least. But in many ways, Pet Peaves Monsters could be seen as the adult version of Tamagotchi toys for the modern mobile age, and there's just something so equally disturbing about the monstrous appearances of your little pets in the game, not to mention the fact that you have to feed them things like wriggling larva and buzzing flies, that makes it oh so very hard to look away once you start playing: not that you'll ever really want to look away, at that. And what's more, Pet Peaves Monsters even expands the Tamagotchi experience further in 2013, by adding new features like playing music with your pets, and training them to fight against your friends!
2. Strata
Developer: Graveck | Platform: iOS | Price: $0.99
You don't even need to see that impressive "#2" spot next to Strata's name on this week's mobile games list to know what a gorgeous and mesmerizing experience this puzzle game turns out to be: the serene and moving creation from Graveck was the runner-up for Most Innovative Game Design on the Indie Showcase at Casual Connect 2013, not to mention a Unity Award nominee for the best 2D Visual Experience of 2013. And rightfully so: it's not very often that we feel compelled to take some time when talking about a puzzle game to mention its whimsical soundtrack, the fluidity of animation in how one level seamlessly blends right into the next, and the uniqueness of color combinations that makes every player's game look completely different from the next. The gameplay itself is fairly simple in Strata; all you have to do is use your thinking cap to layer various colorful ribbons in order to match each level's specific pattern on increasingly larger grid-based areas. And for those of you looking for an extra bit of challenge in your soothing ribbon weaving, clearing each puzzle without making a single mistake will net you a coveted "Perfect" rating. Now if only someone would make a game about knitting that was so stylish and involved!
Download Strata on the iOS App Store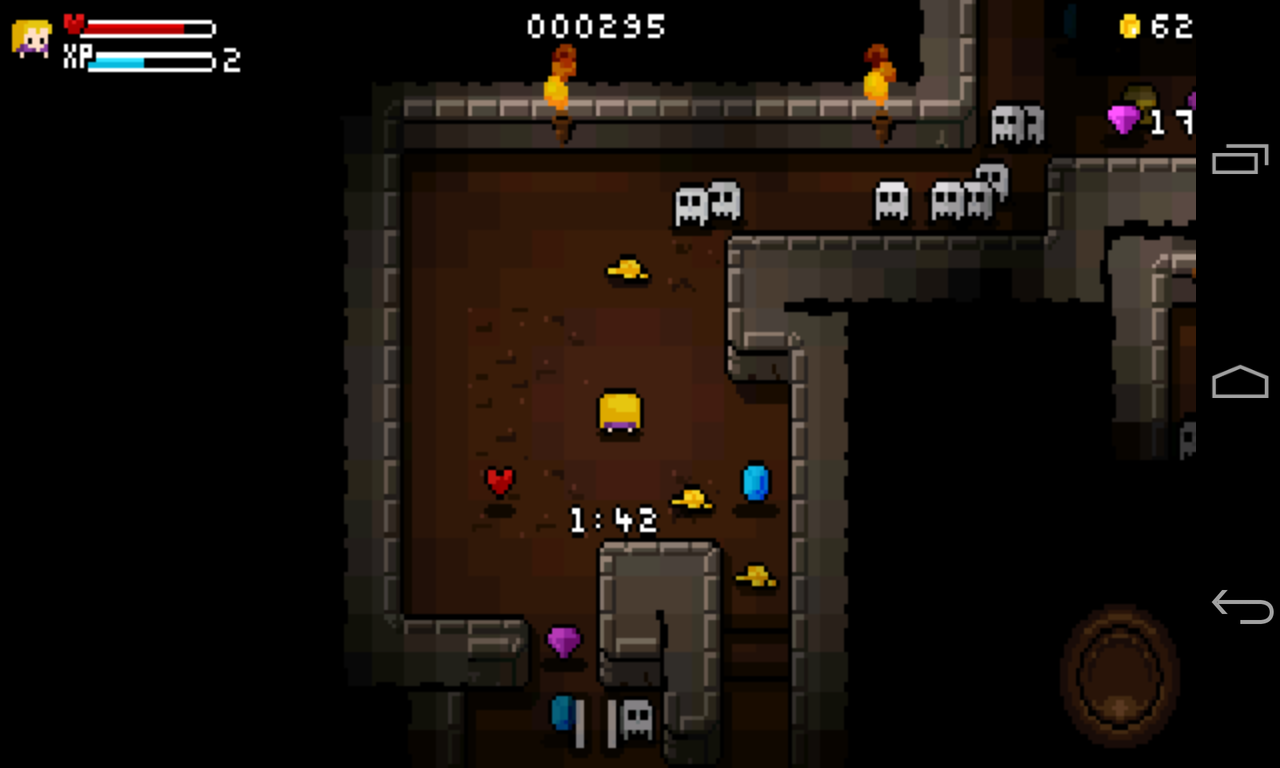 1. Heroes of Loot
Developer: OrangePixel | Platform: iOS & Android| Price: $1.99
Developer OrangePixel is certainly no stranger to Den of Geek's weekly mobile games lists, as their pixelated take on the classic Contra formula with Gunslugs easily snagged one of our number one spots earlier this year. But now with a Contra-type game already under their belt, OrangePixel has decided to take their winning retro universe to Gauntlet's dungeon-crawling and loot-grabbing door. But the biggest difference between Heroes of Loot and other roguelike dungeon-crawling games of a similar nature is that OranePixel's latest creation is a non-stop flurry of action and treasure. The game itself actually controls like a simple twin-joystick shooter, where you use one digital joystick to move, and the other to fire your arrow, spell, or what-have-you at every enemy that surrounds you. And trust me: there will be plenty of enemies throughout the game's many randomized dungeons to surround you, like skeletons, Cyclops, and minions, just to name a few. But of course, the list of enemies in Heroes of Loot also doesn't include the many hazardous environmental obstacles that will constantly try to impede your dungeon-scampering progress at every turn, from spikes and flameheads, to secret rooms that harness just as many treasures as they do hidden dangers. So not only is this game a fantastic and fast-paced roguelike experience that functions perfectly on the mobile screen, is also serves as a fitting reminder of why games like Gauntlet used to be the kings of the arcade.
Download Heroes of Loot on the iOS App Store | Download Heroes of Loot on the Google Play Marketplace
Like us on Facebook and follow us on Twitter for all news updates related to the world of geek. And Google+, if that's your thing.