News
Top 5 Mobile Games of the Week (September 13 – September 19)
We take our pet Incredipede for a walk through the woods, and take on the Pork Side in a feather-filled frenzy across the vastness of space…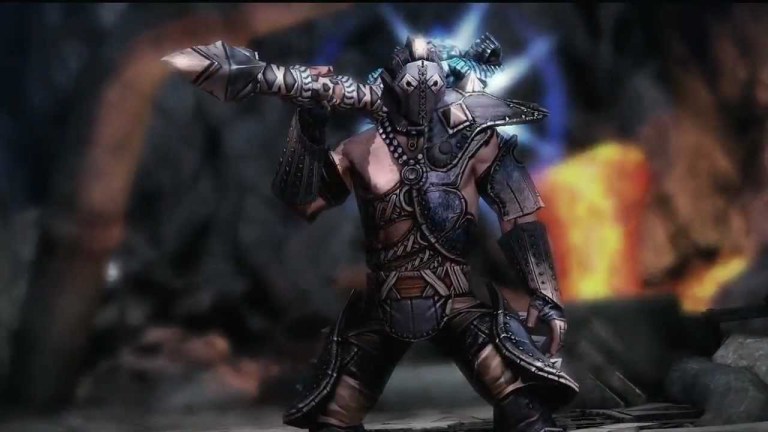 I hope your iPhones and iPads are fully up to date, lady and gentleman gamers, because this is probably one of the biggest weeks in mobile gaming that we've had all year. Two of the biggest and most successful gaming franchises to ever hit your mobile device have both unleashed their magnificent sequels this week, and so you're going to want to have everything on your end running smoothly, so you can keep up with all of the gaming glory as we quickly push into the next phase of what is truly possible in terms of gaming on a smartphone or tablet in 2013. Also, Scrooge McDuck is back once again as well, as if this week wasn't big enough already! So get ready to see your mobile gaming device in a completely new light, because here are Den of Geek's Top 5 picks in mobile gaming for the week of September 13 – September 19: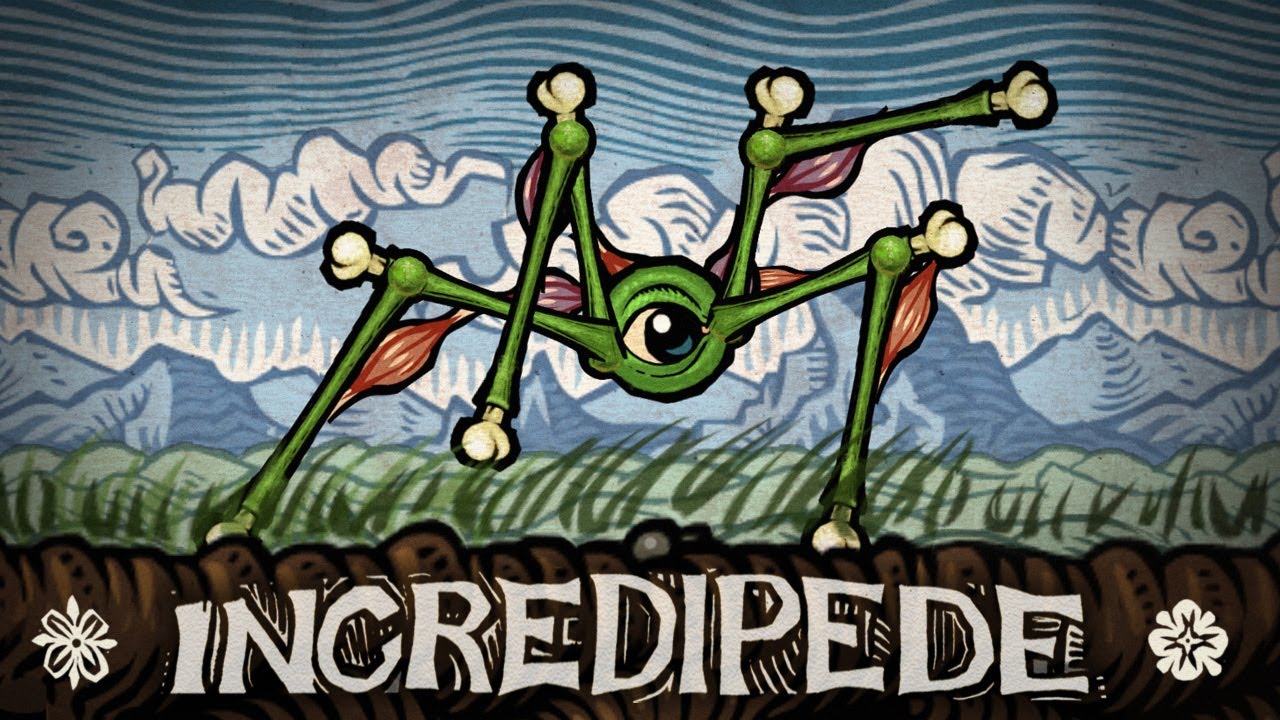 5. Incredipede
Developer: Sarah Northway | Platform: iOS | Price: $3.99
Being the sick weirdo that I am, I'm still holding out for a video game adaptation of The Human Centipede movies. But since that's most likely never going to happen, at least now I can still get my pede-filled fix in with Incredipede, even if the game is only slightly similar in name alone. A mobile version of the cult classic PC game, Incredipede is a richly stylized puzzle adventure where players take control of a lone and lonely Incredipede named Quozzle, as they shape her many dangling legs to traverse a number of environmental obstacles like pools of water and giant stepping blocks. And of course, they wouldn't call Quozzle an Incredipede for nothing, as her morphing abilities are quite incredible to say the least: you'll be able to form and shape the little green gal to mimic all sorts of wildlife, from snakes and spiders, to even horses and monkeys. Although as cool as this is, I must admit that if I ever see a tiny green bug morph itself into a giant horse-looking thing right before my very eyes, then it's a pretty safe bet that I'll never leave my house again. But then at least I could still stay inside and play more Incredipede, as the game's 120 challenging levels provide more than enough puzzling gameplay to keep me busy until the final installment in The Human Centipede trilogy comes out.
Download Incredipede on the iOS App Store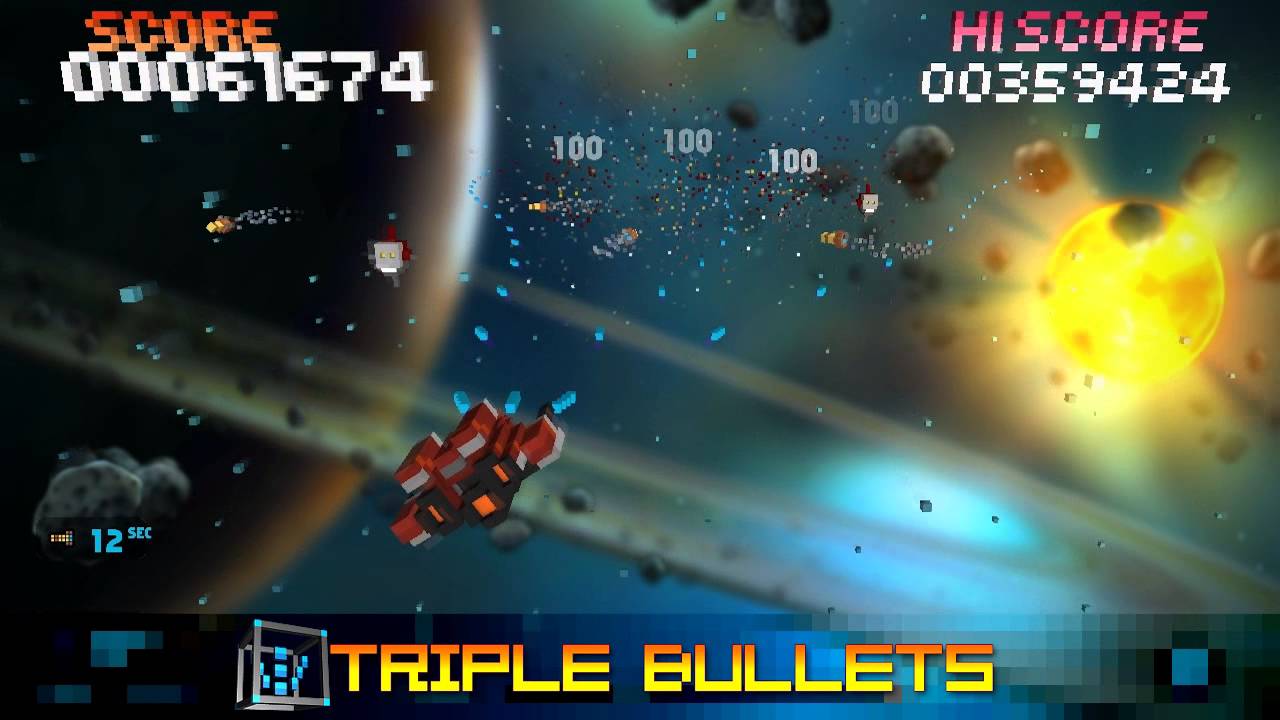 4. Space Qube
Developer: Playground Publishing | Platform: iOS | Price: $2.99
You've often seen me talk about wonderfully retro-inspired and pixelated games on this weekly mobile gaming feature before, but very rarely have I had the chance to use both "pixelated" and "beautiful" in the very same sentence. But now with Space Qube, that once-lost opportunity is reversed completely, as the epic spaceship shooter is easily the most beautiful pixelated adventure on a mobile device that I've probably ever seen. For one thing, the game's visuals are more like Atlus' 3D Dot Game Heroes than an old-school game back on the NES, with large, fully 3D characters built from hundreds of tiny colorful pixel blocks that players just can't help but smile at when they see. But perhaps the best part about the game is the immense amount of player customization that allows you to choose what kind of spaceship adventure you really want to behold: whether, as the App Store description page tells us, you want to take control of a "flying toilet, a flying cow, or anything else." And you'll definitely want to use the simple character editor to build the ship of your dreams, too, because you're going to need it to take on the game's vast array of unique bosses, from giant green dragons, to delicious floating hamburgers. And what's more, you can even share your many 3D creations in the game with others online, not to mention print them out on paper with one simple click of a button!
Download Space Qube on the iOS App Store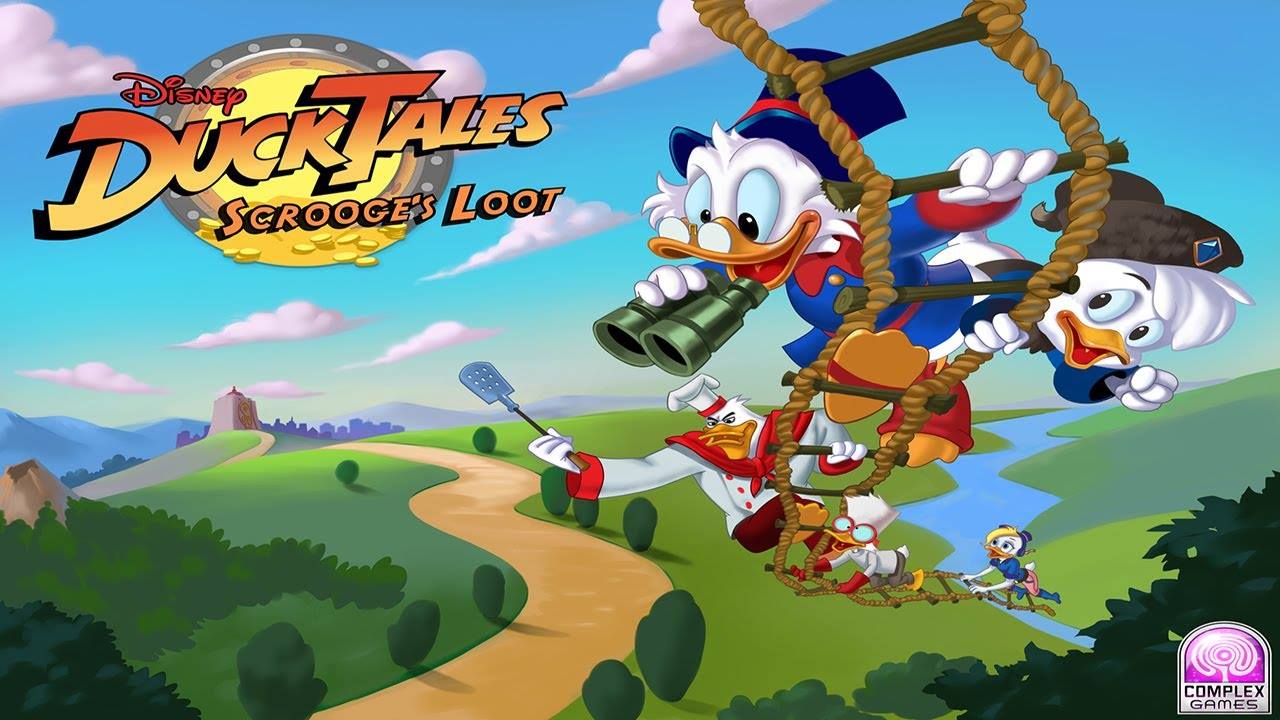 3. DuckTales: Scrooge's Loot
Developer: Disney | Platform: iOS | Price: Free
Despite how random its appearance or unexpected its timing, there's no denying that 2013 has certainly been the year of Scrooge McDuck. First there was the highly anticipated HD remake of the retro classic DuckTales platforming game back in August. Next there was that episode of Breaking Bad where Saul's bodyguard Huell flops himself down upon Walter White's big 'ol stack of money a la Scrooge McDuck's plunge into gold coin euphoria. But now, we have a new mobile game to complete the bizarre, yet totally awesome Scrooge McDuck trifecta that's been happening in this very short two-month timeframe: the emergence of a multiplayer third-person shooter game of sorts based on the iconic DuckTales universe. And no, I'm not making this up. DuckTales: Scrooge's Loot is now a thing that exists in the world we currently live in, and for the most part, it's actually surprisingly cool! In the game, players team up with their friends and choose from one of four different character classes (including Adventurer, Inventor, Chef, and Pilot), before they all square off in a series of wacky arena-like battles to see who can snag the most loot. Of course, all the action in the game has a distinctly DuckTales and G-rated feel, so prepare to pummel you foes with everything from spitball shooters, to crazy rockets, to even the devastating plunger cannon!
2. Angry Birds Star Wars II
Developer: Rovio | Platform: iOS | Price: $0.99
See? I wasn't kidding up there in that intro paragraph when I told you that this week in mobile gaming was bringing along some pretty heavy hitters: and it's hard to think of any other casual gaming franchise that packs quite a punch as Rovio's Angry Birds. In a direct follow-up to the first Angry Birds Star Wars game, Angry Birds Star Wars II is setting its focus on the original Star Wars trilogy, as players fling Yoda- and Anakin-costumed birds at the legion of evil piggies that make up the Pork Side. But besides the awesome return to the sharp and cartoony interpretation of the classic Star Wars universe, this Angry Birds sequel also tries some bigger, bolder things to effectively take the physics-based puzzling series to the next level. For one thing, Angry Birds Star Wars II features more playable characters than ever before in a main Angry Birds game, with the option of "joining the Pork Side" and actually getting to play as those devious green piggies themselves (and in a more traditional gameplay environment, too, and not like the bizarrely endearing hodgepodge of sorts that we saw in the pig-centric, vehicle-building spin-off game, Bad Piggies). And if you like collecting action figure toys, then boy does Angry Birds Star Wars II have a special new feature for you: Hasbro-produced Telepod toys that you can buy at the store and use to add new characters into the game, just by placing the toys at the edge of your iPad!
Download Angry Birds Star Wars II on the iOS App Store
1. Infinity Blade III
Developer: Chair Entertainment | Platform: iOS | Price: $6.99
And now, we have the big one: the thrilling conclusion to the Infinity Blade trilogy, and perhaps the best looking mobile game that anyone will have ever seen to date. There's always been something about the gorgeous and action-packed Infinity Blade series that both casual and hardcore mobile gamers alike just can't help but openly gush over, and it's very much always been a series that has made people see what can truly be possible on a mobile device. And now the timing of Infinity Blade III's announcement and release date couldn't be more fitting, given the series' vast array of influence, as the stunningly powerful adventure was released right alongside Apple's new iOS 7 update, and the big reveal of the iPhone 5S and iPhone 5C. This time around, the world of Infinity Blade has somehow managed to become larger, become more beautiful, and become more thrillingly engrossing than any previous game before it, with two playable character (the hero Siris and the female warrior-thief Isa), a vast hideout that holds a hidden wealth of unlockable weapons and abilities, and three new global social modes in the series' critically acclaimed "clashmob" challenges. So brace yourselves now, readers: with Infinity Blade III, the next generation of mobile gaming is finally upon us.
Download Infinity Blade III on the iOS App Store
Like us on Facebook and follow us on Twitter for all news updates related to the world of geek. And Google+, if that's your thing!