Features
Top 5 Mobile Games of the Week (October 18 – October 24)
We enter the dreams of the best private detective from 1930s America, and play a mobile racing game in real life…
This week's common theme is all about perspective and how looking at things in a different way can completely change the overall experience of your favorite mobile game. For instance, would a game about scaring people with goblins and ghouls really be that scary if all of the monster designs were so wonderfully cute? Or how would you feel about adventuring around a 3D spherical planet where the changing camera angles can open up additional solutions to the environmental puzzles? Or what about even a mobile game that actually plays out in real life, right in front of you? So get ready to see how perspective can really change a mobile game in all of these ways and more, because here are Den of Geek's Top 5 mobile games for the week of October 18 – October 24: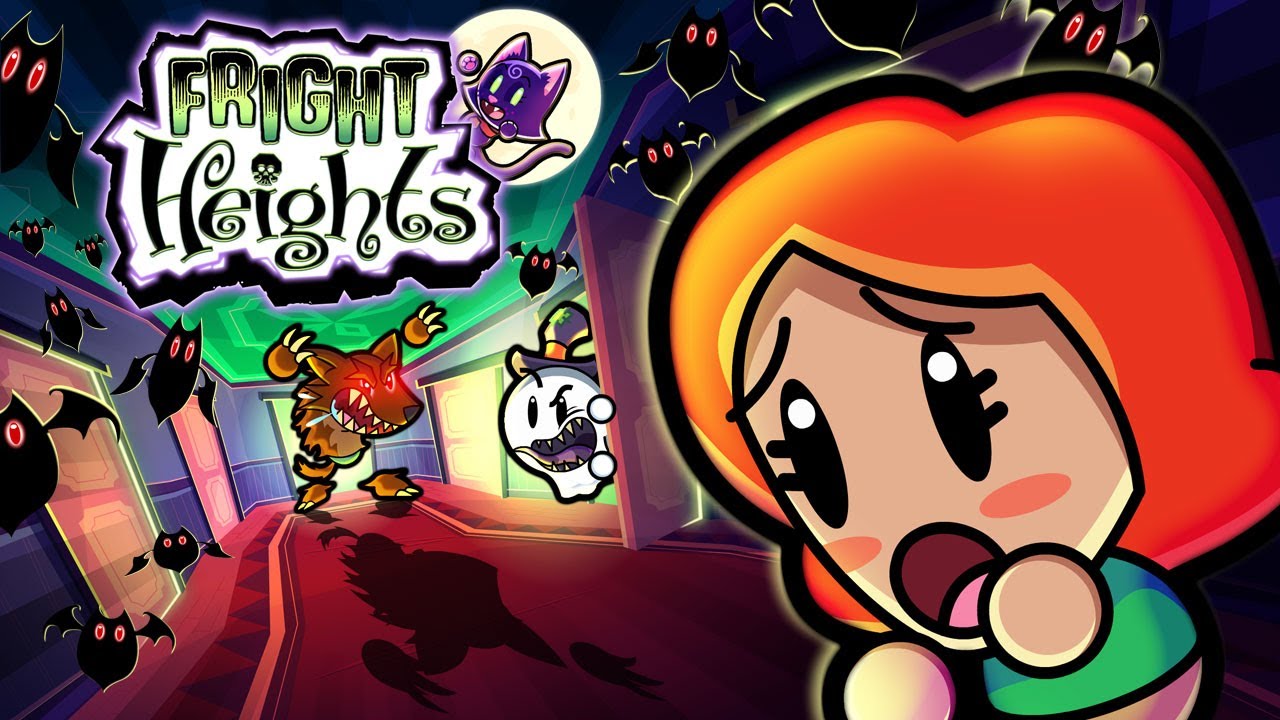 5. Fright Heights
Developer: Chillingo | Platform: iOS | Price: Free
We're getting frighteningly close to Halloween now, and so I guess it's only fitting that the first game up on our list this week is all about using ghosts, werewolves, and other October creepy-crawlies to scare a number of unsuspecting hotel guests completely out of their wits! In Fright Heights, players will be put in control of fifty different hotels, where the number one objective is to unleash as many ghouls and monsters that you have at your disposal in order to keep every one of your guests completely shaking at the foot of their beds (why they keep returning to your hotel establishment is simply beyond me). But despite being all about the scares, the cartoony graphics and character designs in Fright Heights are often downright adorable, as I would only expect these days from a Chillingo-produced game, and so your many guests must REALLY scare easily if that cute little Dracula guy is all it takes to get them screaming and running for dear life. With an awesome combination of puzzle and strategy gameplay elements, Fright Heights puts a fun new spin on the idea of a hotel management game, and most of the ghouls themselves are so cute that you might find them sweeter than a giant bucket of Halloween candy.
Download Fright Heights on the iOS App Store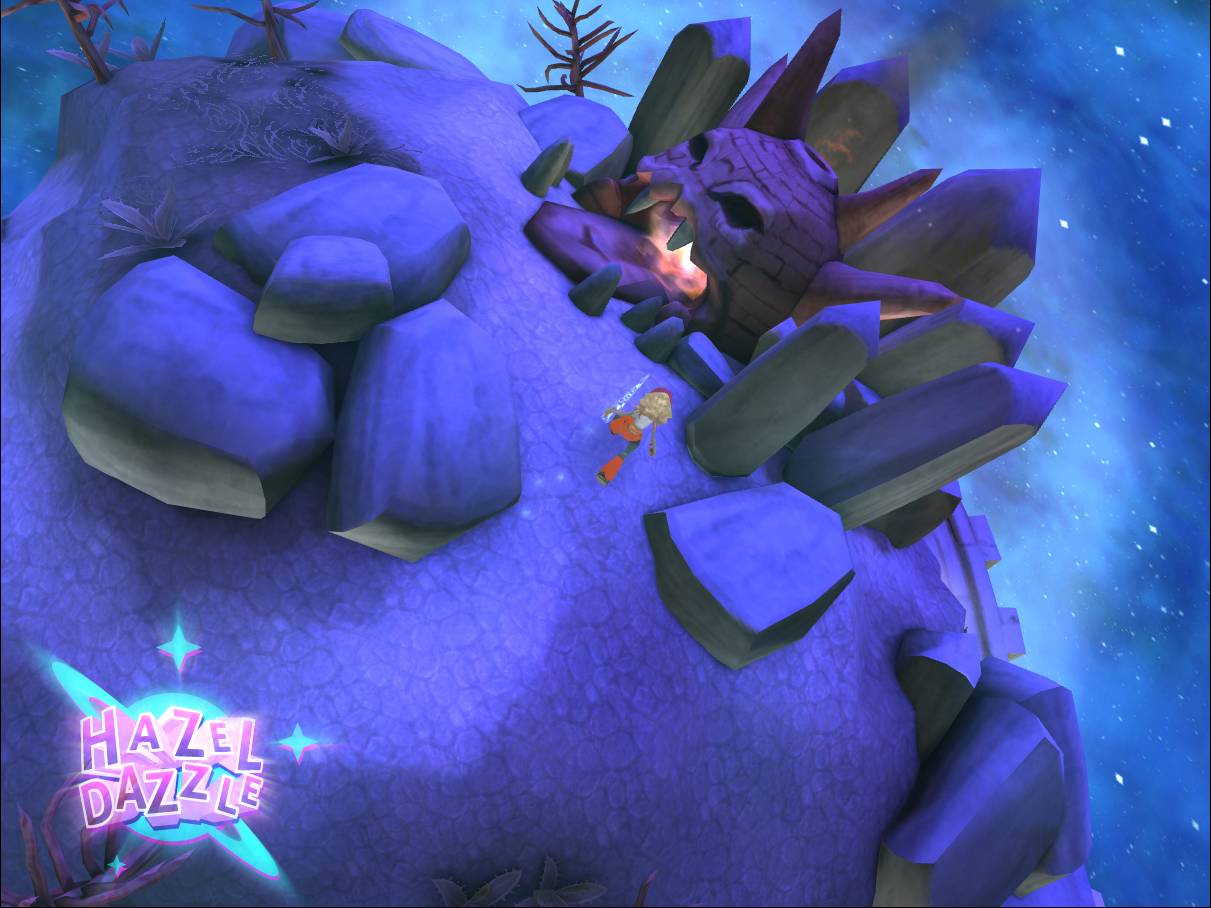 4. Hazel Dazzle
Developer: Wake Studios | Platform: iOS | Price: $2.99
I'll admit: I was immediately drawn to Wake Studios' Hazel Dazzle because the early screenshots of the game bared a striking resemblance to the spherical and imaginative worlds of Super Mario Galaxy and its equally fantastic sequel for Wii. But what's great about the actual mobile game here is that while Hazel Dazzle features these bright and engaging spherical worlds on the surface, players will eventually get to travel down into the core of each planet, where they'll be met with an intricate and puzzle-filled dungeon that would feel right at home in any Legend of Zelda game. While the ultimate focus of Hazel Dazzle is certainly on the environmental puzzle components of the gameplay, the developers really put an equal emphasis on the visual perspective of the game world as well, even going so far as to describe it as the first mobile game with real 3D elements that can be experienced without the need of any 3D glasses. A lot of these alleged 3D features come in the form of your character's position in the environment, and how new solutions can emerge based on where the camera is turned and the changing of visual perspectives that crop up as a result, sort of like how some of the puzzles are done in The Room. But let's be real now: Hazel Dazzle already had me at "Super Mario Galaxy."
Download Hazel Dazzle on the iOS App Store
3. Dead Trigger 2
Developer: MADFINGER Games | Platform: iOS | Price: Free
It's no secret that zombie-themed shooters are currently overrunning the App Store much in the same way that, say, a horde of undead overruns an apocalyptic nightmare world. But the original Dead Trigger from MADFINGER Games was one of the first true mobile takes on a zombie shooter that really blew the doors open when it came to realistic graphics and gritty console-quality gameplay. And now that Dead Trigger 2 has been unleashed upon the world in a visceral storm of zombie-gunning gameplay and heightened grotesque graphics, there is very little about the genre of zombie shooters on the mobile platform that will ever be the same again. In addition to a blistering real-time story development, terrifying boss battles, and a smooth touchscreen control scheme that mimics the art of home console gamepads, it would be more than wise to prepare yourself now for becoming fully immersed in the horrifically stunning world that is Dead Trigger 2. There's also a strange obsession with chickens here in Dead Trigger 2, as special features such as Grenade Chickens, Rocket Chickens, and machine-gun mounted Chickens are just an everyday occurrence in MADFINGER Games's vision of the apocalypse. Who would have ever guessed that lethal poultry would play such a crucial role in determining the ultimate fate of human existence?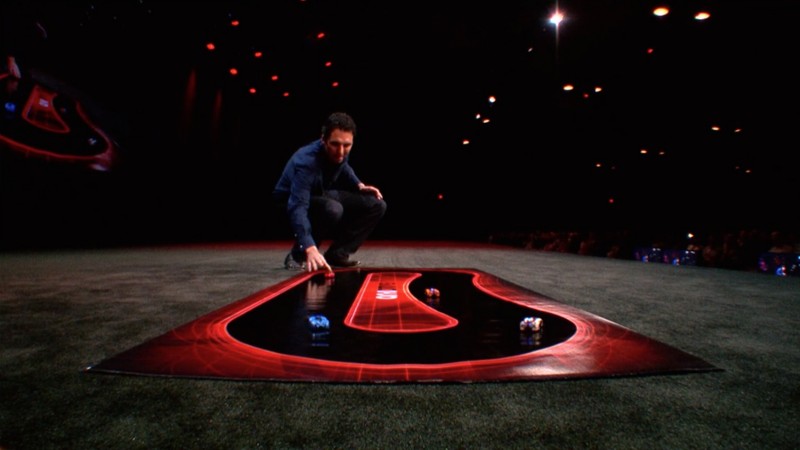 2. Anki Drive
Developer: Anki | Platform: iOS | Price: Free ($199 for starter kit)
Now here's a really cool one that you'll want to keep your eye on this week if you love innovation and gadgetry and have the money to spend. A new robotics company called Anki has just unleashed what could very well be the first mobile game in existence that can be played in real life, called Anki Drive. Players buy a starter kit with a rollable race mat and physical race cars, and then use their mobile device to control the little cars as they race around the real-live track right before their very eyes. Sounds pretty cool doesn't it? Well you haven't seen anything yet, because the physical cars in Anki Drive are also capable of firing imaginary weapons at their opponents as they try to outmaneuver one another on the road, which can effectively cause them to spin clear off the track! But the robotics at work here in Anki Drive are so smart that they'll be able to right themselves back on course within seconds, and they're even able to grow smarter and improve their driving skills the more that you play: just like a character is able to evolve and progress in any role-playing game. The only real caveat to Anki Drive is that the base starter kit is going to set you back a cool $199, but no one ever said that innovation was cheap!
Download the Anki Drive companion app on the iOS App Store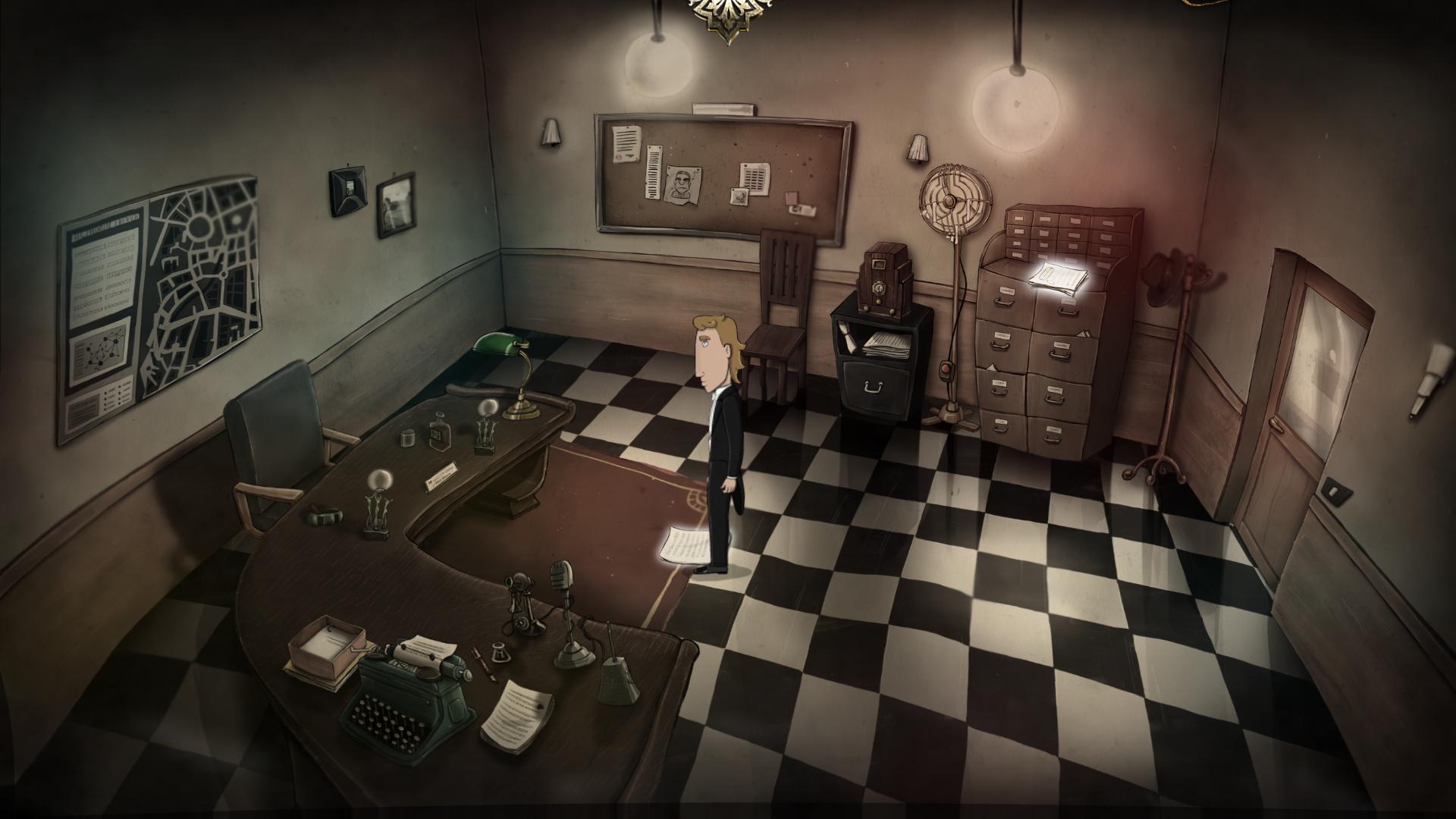 1. Dream Chamber
Developer: Microids | Platform: iOS | Price: $4.99
Microids is a name that's become synonymous with incredible adventure games these days, as the publisher has most recently been responsible for the daring Dracula series, not to mention the upcoming and long-awaited Syberia 3. But this week the studio has decided to take a break from the wildly fantastic to delve into a more whimsical subject matter: a person's dreams. In the appropriately named Dream Chamber, players are cast in the role of Charlie, an amateur private detective living in 1930s America, as he must use his every intuition and hunch to find the culprits of a highly publicized museum heist. But now here's where Charlie gets the upper hand over any other aspiring private detective you might know: he has the uncanny ability to revisit every crime scene within his very own dreams, where he is able to interact with the environments in different ways that aren't possible in the real world, and even find a few extra clues that he might have missed the first time around. This exciting dream mechanic gives the game an overall surreal and dreamy atmosphere where perspective means everything, and Charlie's sly wit and humour serve as the perfect complement to the game's charming visual style. As far as adventure games go, you'll need to look no further than what's in store for you here in Dream Chamber.