News
Top 5 Mobile Games of the Week (May 24 – May 30)
We spit some hot fire in the courtroom, and reach for those pixelated stars…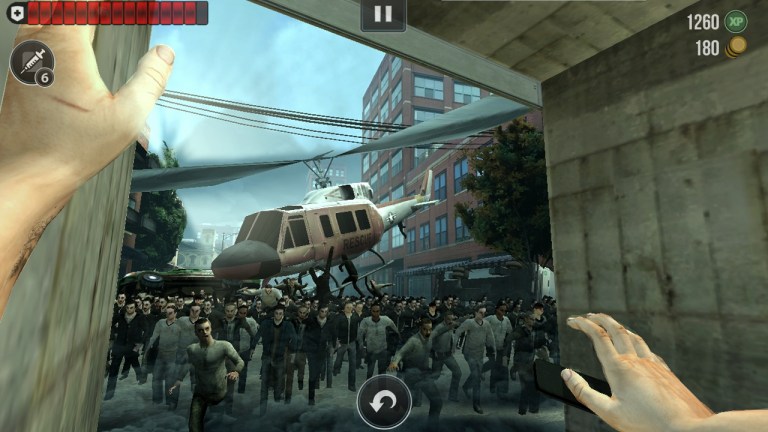 After deciding on my picks for this week's list of Top 5 mobile games, I quickly realized that the graphical style of each were all completely different from one another: and yet all completely and undeniably awesome in their own respective right. From a more Saturday-morning-cartoon approach to a courtroom drama, to a fully pixelated flight through the night sky, and even a hyper-realistic bout with some blockbuster zombies, there is sure to be something to meet your preferred graphical look of choice this week. So get ready to take in all of the breathtaking and diverse sights, because here are Den of Geek's Top 5 picks in mobile gaming for the week of May 24 to May 30: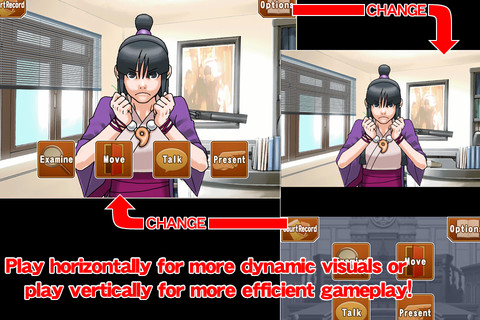 5. Ace Attorney: Phoenix Wright Trilogy
Developer: CAPCOM | Platform: iOS | Price: Free
CAPCOM's Ace Attorney: Phoenix Wright franchise contained some of the most popular games in the Nintendo DS life cycle, and mobile gamers have been promised a port for quite some time now. Well it looks like that court date is finally here, as the prominent series of visual novel/lawyer simulation games has been released in a nice and neat trilogy package this week. The Ace Attorney: Phoenix Wright Trilogy for iOS includes three harrowing cases, including Phoenix Wright: Ace Attorney, Phoenix Wright: Ace Attorney – Justice for All, and Phoenix Wright: Ace Attorney – Trials and Tribulations. Even though this particular port isn't the best I've ever seen, the original games themselves are so fantastic that this trilogy still deserves a mention here just so everyone knows that it's out there. If you don't own a Nintendo DS or have never played an Ace Attorney game before, then there's really no reason why you shouldn't give this one a try. However, don't let that free price tag fool you. If you want to play all three of Ace Attorney's available cases on your touchscreen device, then you're going to have to pay up for each of them, and the costs alone are going to make you feel like someone managed to swindle you in the courtroom.
Download Ace Attorney: Phoenix Wright Trilogy on the iOS App Store
Developer: Glowingpine Studios | Platform: iOS and Android | Price: $0.99
For some reason I almost didn't give Little Luca a second glance this week, but boy am I sure glad that I did now! The heavily pixelated graphics exude that same endearing charm and sense of wonder that we saw in Phil Fish's FEZ, which I still believe to be one of the most innovative and mesmerizing releases in the history of gaming. But the gameplay in Little Luca actually more closely resembles one of Edmund McMillan's older titles from The Basement Collection called Aether, which has you swinging around the universe by propelling yourself off stars and distant planets. Little Luca functions in a similar way, where players will have to retrieve the galaxy's many stars by navigating a little white ball through mid-air obstacle courses in the night sky: as wind, gravity wells, and space portals all come into play. The main difference between Little Luca and Aether, however, is that Little Luca is split up into 90 different challenging stages, which works perfectly here on the mobile platform, and really allows you to get a firm handle on the progressively difficult star-crossed gameplay and controls. This is one simple and retro-skinned physics-based puzzler that is sure not to be missed, no matter where in the galaxy you are!
Download Little Luca on the iOS App Store | Download Little Luca on the Google Play Marketplace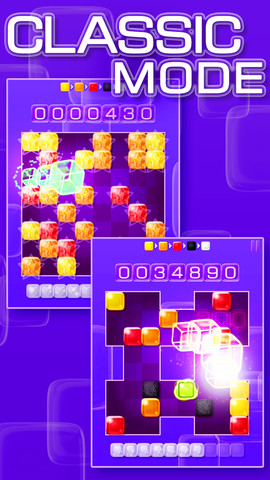 3. Chock a Block
Developer: Brian Hackett | Platform: iOS | Price: $0.99
It isn't very often that I feel inclined to use adjectives like "beautiful" and "shimmering" to describe a simple block-based puzzle game akin to titles like Tetris. But in every sense of the word, the bright, bold, and colorful visuals of Brian Hackett's Chock a Block truly define the word "beauty" as it pertains to the gaming industry. At its core, Chock a Block may seem like your run-of-the mill sliding block puzzle game, where players have to match three or more blocks of the same color in order to clear them from the game board. But the difference with this game is that once these same-colored blocks are grouped together, new blocks will then be created. The overall goal of the game is to create and then clear the elusive diamond blocks over a number of different game modes, including: Classic Mode, Beat the Clock, Zen Mode, and Survival Mode. You'll even be able to challenge a friend or another random Chock a Block player to the addictive mix of block-matching gameplay. But no matter which mode you find the most fun to play, there's no denying how eye-popping those bright colors and graphics in this game actually are, and I think it will definitely set the standard for all sorts of mobile blocks going forward.
Download Chock a Block on the iOS App Store
2. World War Z
Developer: Paramount Pictures | Platform: iOS | Price: $4.99
Now I know what you must be thinking already with this one: "another movie tie-in game on the App Store? Come on! When has that ever REALLY worked before?" But while I certainly agree that many cheap attempts at movie tie-in mobile games have their rightful place in the world (which is someplace far away from Den of Geek's Top 5 mobile games lists), believe me when I say that World War Z is anything but what you might expect from such a game, which would probably be something like Temple Run: World War Z. In this loose on-rails shooter, you'll have to stop the zombie pandemic in what feels like a lovechild cross between The House of the Dead series and The Walking Dead. And in case you can't tell from that amazing screenshot over there, the game easily looks like any higher-end FPS that you might buy for your home console these days. With a gritty campaign full of 28 gory levels, an unlimited challenge mode, and even a few environmental puzzles to solve along the way, World War Z is packed with almost as much content as there are zombies in the game. Just give us a full voiceover by Brad Pitt and I think we'd be all set!
Download World War Z on the iOS App Store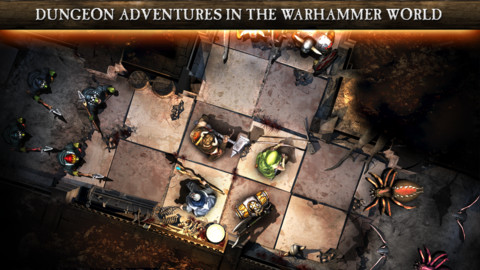 1. Warhammer Quest
Developer: Rodeo Games | Platform: iOS | Price: $4.99
 Our number one pick this week is the fantastic Warhammer Quest from Rodeo Games, which actually happens to be the very first iOS game to be based on the very popular and successful Warhammer tabletop game franchise. Offering an addictive mix of role-playing and strategy game elements, Warhammer Quest brings the Orc and Goblin-filled world of Warhammer to life, with sharp and gritty top-down graphics that really make those enemy Trolls extra frightening as they lurk in the game's dimly-lit corridors. Along your adventure, you'll be able to level up your party of fearless heroes by looting weapons, armor, and even mysterious artifacts off fallen enemies. With everything to be had and experienced in the game, you're looking at well over 25 hours of gameplay here: which is certainly more than I can say for most console releases these days. But even if all of that still wasn't enough to suit your every Warhammer need, the game also comes pre-loaded with an additional expansion pack that features a fight with the menacing Skaven, which players can buy through an in-app purchase. I don't know about you, but I certainly think that Warhammer Quest does justice to those dusty tabletop games of old.