News
Top 5 Mobile Games of the Week (June 7 – June 13)
We rampage across the ocean floor to stop an evil god named Pete, and get a little physical with Snoop Dogg's mobile gaming debut…
I'll be honest with you, mobile gamers: given the sheer console craziness of E3 this week, it seems like a lot of developers held off on releasing their latest mobile games because they knew everyone would be way too preoccupied with the ongoing Microsoft fiasco to get much actual gaming in. As a result, there were pretty slim pickings of new releases this week. However, just because there wasn't all that much to choose from, you shouldn't let the lack of notable new games stop you from checking out the five that wound up making our list, because some of them are truly masterpieces of mobile gaming, and deserve a rightful spot on your smartphone or tablet's home screen regardless if it was E3 week or not! So now that all of the exciting E3 announcements have winded down to a close, it's time to sit back and enjoy Den of Geek's Top 5 picks in mobile gaming for the week of June 7 – June 13: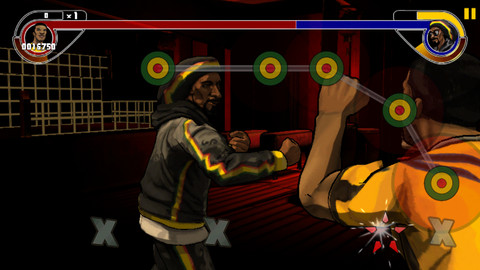 5. Way of the Dogg
Developer: 505 Games | Platform: iOS | Price: $2.99
So it turns out that Snoop Dogg has a mobile game on the App Store right now. Why this has happened? Well I couldn't really tell you, but the fact of the matter is that this game exists, and it's actually a really entertaining ride if you're into rhythm-based combat games set to the soundtrack of Snoop Dogg's music. Actually, didn't he change his name to the more peaceful Snoop Lion? If you ask me that seems like a glaring continuity error, but maybe he didn't want the brutal fighting in this mobile game to be associated with his new Snoop Lion persona. But anyway, I digress. Way of the Dogg is a direct mobile port of the Xbox Live Arcade and PSN title of the same name, and who wouldn't want to say they own a Snoop Dogg-centered game as part of their digital collection? If anything, at least it'll probably get a laugh or two out of your friends. The game features 14 fully choreographed levels, set to such Snoop Dogg hits as "Who am I?", "Gz and Hustlas" and "10 Lil Crips." I don't even really know what else I should say about this one, other than repeating that this is a game that exists right now.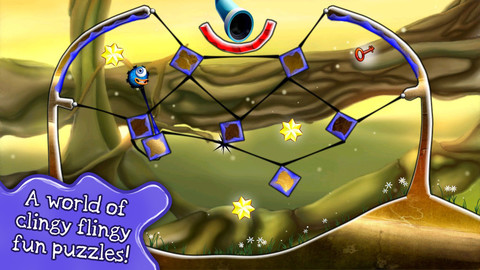 4. Cling Thing
Developer: Chillingo | Platform: iOS | Price: $1.29
 If you happen to be a regular reader of Den of Geek's Top 5 mobile games weekly feature, then you probably already know that I'm a pretty big sucker for those cutesy physics-puzzle games in Chillingo's catalogue. Well their latest adorable mobile puzzler is called Cling Thing, and it involves these cute little ball-shaped creatures hanging around a number of colorful environments, and above all else, just really sticking to things (these guys happen to be INCREDIBLY sticky, in case you didn't know). The actual gameplay is focused on using your creature's sticking abilities to swing around each level and escape through the exit pipe to travel onwards to the next equally sticky stage. With over 96 levels and 480 bonus stars to earn, as well as a fun and soothing piano-based soundtrack, Cling Thing is an incredibly solid new puzzler that'll never make you take washing your hands for granted again. Seriously, imagine if you were just in a constant state of being sticky like the guys in this game? Sure you could hang off of stuff with ease, but I don't know, there's still a large part of me that enjoys being squeaky clean, thank you very much.
Developer: Radiangames | Platform: iOS | Price: $0.99
Sometimes I wonder what it would have been like if there were fast-paced block-based puzzle games like CRUSH! to play back when I was a kid, instead of that old-school gaming staple, Tetris. Well I think for one thing, I probably would have broken way more controllers and experienced unparalleled seizure-inducing gamer rage, because CRUSH! is easily one of the more difficult puzzlers we found to eat up our spare time lately. I mean, the iTunes game description page even starts out with this big old WARNING in alarming capital letters to let you know just how tough this one is, and that if you manage to last 2 whole minutes without losing, you shouldn't feel discouraged because that means you're actually doing pretty well. Like many other block-based puzzlers, the core gameplay of CRUSH! involves tapping on same-color clusters of blocks to make them disappear from the board, and to keep the onslaught of new blocks from completely filling up the screen. But since everything in the game moves at such a hectic speed, you'll need to balance your thinking with your reaction times, and learn to balance them fast! The only downside to CRUSH! is that your iPhone or iPad is way more expensive to replace after chucking it against the wall, as opposed to a mere console controller.
Download CRUSH! on the iOS App Store
2. Quadropus Rampage
Developer: Butterscotch Shenanigans | Platform: iOS and Android | Price: Free
Indie developer Butterscotch Shenanigans is no stranger to the world of Den of Geek's Top 5 picks in mobile gaming. As a matter of fact, their last release, Towelfight 2: The Monocle of Destiny, wound up snagging our number one spot a few weeks back, so when the hilariously eccentric development team announced another new game was shortly on the way, I don't think anyone would be all that surprised to find Quadropus Rampage ranking high near the top of our list as well. At its core, Quadropus Rampage could be described as an endless kind of roguelike game, where players take control of an enraged four-legged cephalopod (whatever those are) and rampage along the ocean floor to destroy the evil god of the sea, Pete. Yes, evil sea gods can have normal monosyllabic names just like you or me! The first time I got to see Quadropus Rampage in action, the game design and level layout instantly reminded me of the fellow indie great Bastion, which is never a bad thing. But even fantastic roguelike gameplay aside, you should still give Quadropus Rampage a whirl, because just like its cousin Towelfight 2, the game is just inherently FUNNY, and there are very few other mobile games out there right now that can match that same level of side-splitting quirkiness.
Download Quadropus Rampage on the iOS App Store | Download Quadropus Rampage on the Google Play Marketplace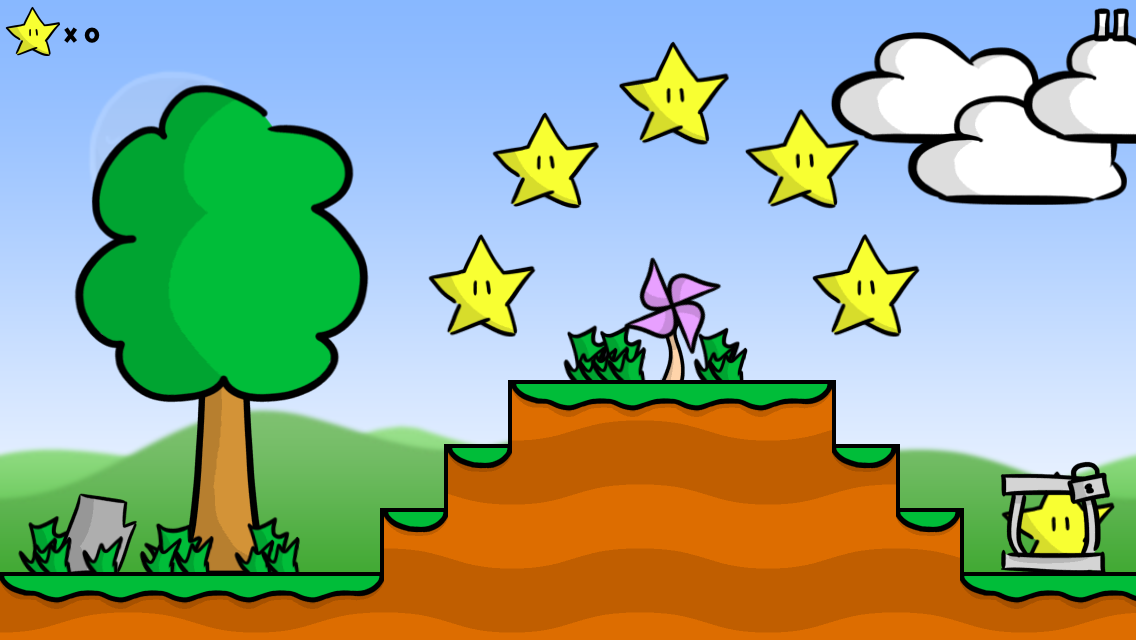 1. Star Thief
Developer: Paul Ewers | Platform: iOS | Price: $2.99
Now, I've seen a lot of games in my day that take two completely different forms of gaming inspiration, and blend them both together to form an incredibly unique amalgam of playing styles that no one would ever have thought could work so well before. Case in point our number one pick in mobile gaming this week, Star Thief, which manages to take the fast-paced tapping controls of Fruit Ninja, and perfectly intertwine them with a bright and sunny platforming game like Super Mario World. Yes, I speak the truth, and the result is pretty much about as awesome as it sounds. In each sidescrolling level of Star Thief, you'll have to tap on dozens of stars to collect them as a gorgeous backdrop constantly rolls on by. But what makes this game so great are the different mechanics that gradually get introduced the further you progress, because not everything in the game is as simple as tapping on stars that are sitting out in the wide open. No, not by a long shot. Be prepared to break stars out of cages, tap on clusters of numbered stars in sequential order, and even use a two-finger touch swipe to snag some of the trickier stars in one of the most refreshing mobile hybrids that we've seen in quite some time.
Download Star Thief on the iOS App Store
Like us on Facebook and follow us on Twitter for all news updates related to the world of geek. And Google+, if that's your thing!