News
Top 5 Mobile Games of the Week (June 21 – June 27)
We swing our iPhone like a tennis racket, and punch some scientists until they explode…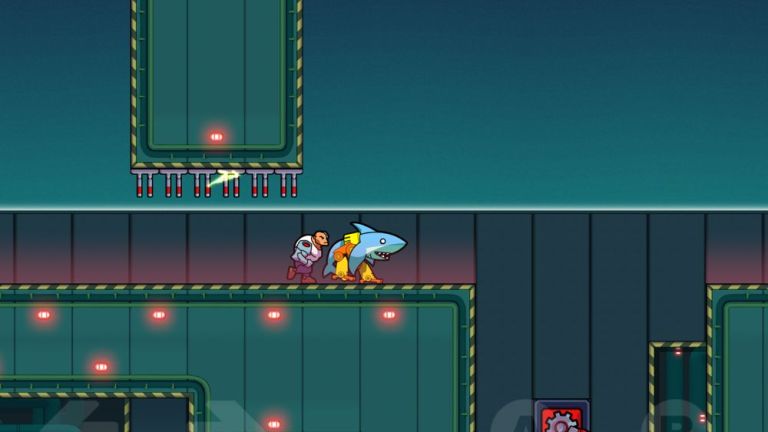 Another week, another slew of fascinating new games to play on our mobile devices! From solving murder mysteries, to punching smarmy scientists in their dumb spectacled faces, to relieving the classic and tough-as-nails days of gaming on the NES, there's certainly a lot of fun new gaming ground to cover this week. Oh, and did I even mention there's also a game that lets you use your iPhone like a makeshift Wii Remote? Because yeah, there's also that. Don't believe me? Well then you should continue reading, and see all of the awesome new games that you can play on your mobile device RIGHT NOW, in Den of Geek's Top 5 Mobile Games for the week of June 21 – June 27: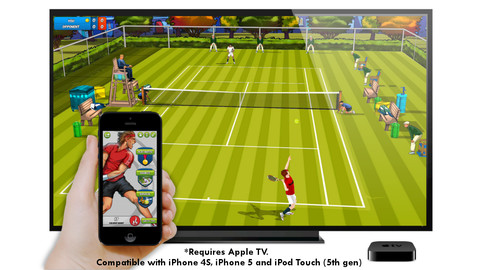 5. Motion Tennis
Developer: ROLOCULE GAMES | Platform: iOS | Price: $7.99
Are you sick of playing the same old mobile tennis games from the comfort of your couch? Well never fear, because Motion Tennis is here to get you on your toes – quite literally! Basically, how Motion Tennis works is you sync up the game to your Apple TV, and then your iPhone actually becomes your virtual tennis racket, as you hold the phone in your hand and swing your arm accordingly to whatever is playing out on the TV screen in front of you. So it's sort of like the tennis game in Wii Sports, only now you have a 100% greater risk of launching your smartphone and breaking both your mobile device and Apple TV in one fell swoop! Unfortunately, I haven't had a chance to try Motion Tennis for myself yet, mostly because I don't have the spare change to run out and buy a brand new Apple TV, but I still wanted to include it on the list this week, because it's certainly unlike anything we've ever seen on a mobile device before. But despite how cool Motion Tennis comes across from everything we've seen about the innovative mobile game so far, I think I'll always have my personal animosities towards the sport after taking a Tennis course in my freshman year of college and failing the final exam (how was I supposed to know what King Henry VIII's tennis racket looked like?).
Download Motion Tennis on the iOS App Store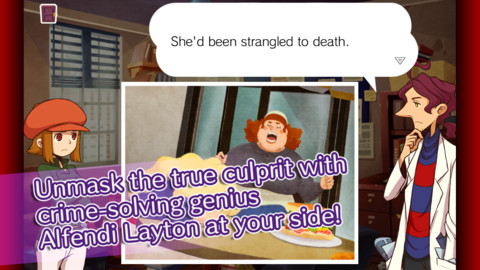 4. Layton Brothers: Mystery Room
Developer: Level-5 | Platform: iOS | Price: Free
Layton Brothers: Mystery Room is a new spin-off game of the insanely popular Professor Layton series that rose to fame back on the Nintendo DS with all of its investigative and mind-boggling mini-game puzzles. Built from the ground up to appear on mobile devices, Layton Brothers: Mystery Room has players assume the role of Alfendi Layton, Professor Layton's nephew, and his new assistant Detective Constable Lucy Baker, as the pair tries to solve a number of intriguing murder mysteries. With 9 total cases to unfold in all (the first two are free, and the rest can be unlocked via in-app purchases), players will need to pull out all the stops, and investigate each crime scene by zooming in and out to examine suspicious objects, piece together all the clues they've found, and then of course, the most important step in solving any murder mystery, make sure they arrest the right suspect! What's neat about Layton Brothers: Mystery Room as opposed to other entries in the Professor Layton series, is that the new spin-off title features a wealth of rich 3D visuals to accompany the many different crime scenes, so you'll really be able to form your "who-dunn-its" based on some seriously eye-popping evidence!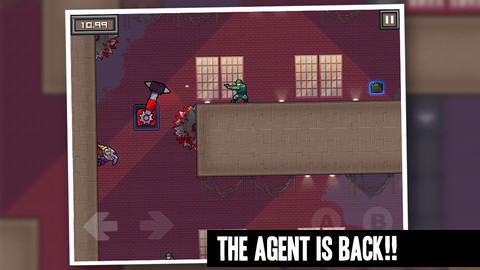 3. League of Evil 3
Developer: Ravenous Games | Platform: iOS | Price: $1.99
Sidescrolling platformers have always been kind of hit or miss on the App Store over the last couple of years, and a lot of whether one of these elusive games succeeds or fails usually boils down to one primary thing: the touchscreen controls. Luckily, the League of Evil series by Ravenous Games seems to have found a formula that truly works, and uses the simple jump and punch control scheme as the foundation for a whole new slew of frustrating platforming levels to navigate through. And I mean "frustrating" in every sense of the word. Yes, even the slightest lapse of judgment in this game will send your character bursting into a meaty explosion of human flesh and blood. But the worst part is that the game's controls are so spot-on, that you can only blame your failures on YOURSELF now, before sucking it up and hitting that "Try Again" button for the hundredth time this sitting. Like the first two games in the League of Evil series, your goal in each stage is to reach a smarmy scientist and bunch him so hard that he literally explodes. Take that, science! Maybe you shouldn't have tried to be so darn smart all the time.
2. Anodyne Mobile
Developer: Sean Hogan and Jonathan Kittaka | Platform: iOS | Price: $2.99
At first glance, Anodyne Mobile might seem like a reimagining of the original Legend of Zelda game way back on the NES. But once you really get going in the game, and the incredibly moody and atmospheric original soundtrack begins to sink into your skin, then you'll see that this is a much different, much more beautiful look at the top-down adventure game that we thought we once knew. An iOS port of the well-received PC game, Anodyne, Anodyne Mobile features a captivating 6-hour adventure, where players assume the role of a hero named Young, and help guide him through his own subconscious that is filled with gorgeous 8-bit environments that evoke nature, urban, and even abstract states of mind. Now that sounds pretty deep if you ask me! I'm pretty sure the only things running through my own subconscious mind are what I'm going to eat for dinner, and what I'm going to eat for dessert. Maybe someone should make a game about my subconscious mind next. Well, you know, if they don't get so hungry that they eat their development kits first.
Download Anodyne Mobile on the iOS App Store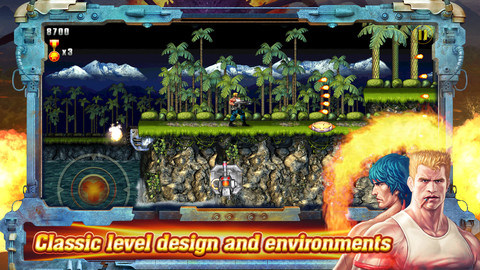 Developer: PunchBox Studios & Konami | Platform: iOS | Price: $0.99
Contra: Evolution has had a pretty strange journey onto the App Store this year: one that has almost become as notorious in the mobile gaming world as the game's notorious difficulty was back when we were all just early gamers, and hadn't even broken our first controller out of sheer frustration yet. After making its way to mobile devices exclusively overseas in China, the tough-as-nails sidescroller shooter quietly made its way over to us in the U.S. this week. But even though the game's launch didn't have quite as big a boom as some Contra veterans would initially expect, once you fire up the fast-paced and blistering action of Bill "Mad Dog" Rizer and Lance "Scorpion" Bean, well then the non-stop explosions which follow will never let up! And sure, so what if Konami introduced some dreaded in-app purchases into the untouchable classic? And so what if the early reports are true, which say that they stripped the age-old iconic "Konami code" and replaced it with a truly dastardly (and downright expensive) in-app purchase? I know that I for one don't really care, because now I'm able to play Contra on my iPad. Seriously, we now live in a world where we can play Contra on the go in glorious HD, and at least to me, that's a pretty amazing thing in of itself.
Download Contra: Evolution on the iOS App Store
Like us on Facebook and follow us on Twitter for all news updates related to the world of geek. And Google+, if that's your thing!