News
Top 5 Mobile Games of the Week (August 9 – August 15)
We make a real splash with some delicious-looking jelly creatures, and spread our wings for a trip around the clouds…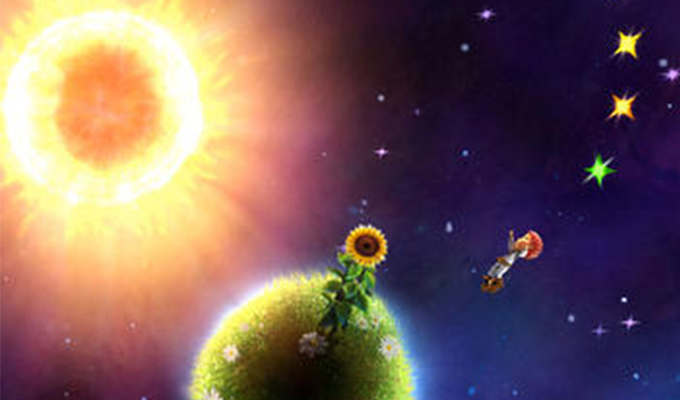 Pack your bags, mobile gamers, because this week's top 5 picks are taking you to all sorts of places that you never even DREAMED of going to before! First you'll hop in the hottest sports car that money can buy for a trip around Venice, and an island community where jelly creatures cover all the beaches; then you'll leave the atmosphere for a bouncy trip around the stars; and finally, before it's time to head back home, you'll swing by a breathtaking world that's hidden in the clouds. So make sure you get your passport stamped, and check that you've got a full tank of gas, because here are Den of Geek's Top 5 picks in mobile gaming for the week of August 9 – August 15:
5. The Impossible Line
Developer: Chillingo | Platform: iOS | Price: Free
When I was little, bored, and wouldn't stop annoying everyone around, my uncle used to make me these custom puzzles with a pen and sheet of paper that would keep me occupied for hours (or perhaps more importantly, keep me from whining for hours). Basically, he would draw elaborate mazes and obstacle courses on the paper with narrow corridors and all sorts of hazards, and then I would have to use my own pen or pencil to draw my way out of each expertly lain trap-filled dungeon without touching any of the lines or lifting my pen from the paper. The Impossible Line has a very similar concept, if you replace the pen and paper with some chalk and a chalkboard, and you take into account that this is a mobile game, so even trickier obstacles like moveable walls are now completely fair game. In each of the game's puzzling 200 levels, you'll need to use your finger to draw your way out of all sorts of chalky labyrinths without ever touching the sides or getting drawn into a corner. It sounds simple enough, but by the time you start reaching those higher-tied puzzles, don't be surprised if you run crying, with chalk of defeat covered all over your hands (and yes, there's such a thing as digital chalk).
Download The Impossible Line on the iOS App Store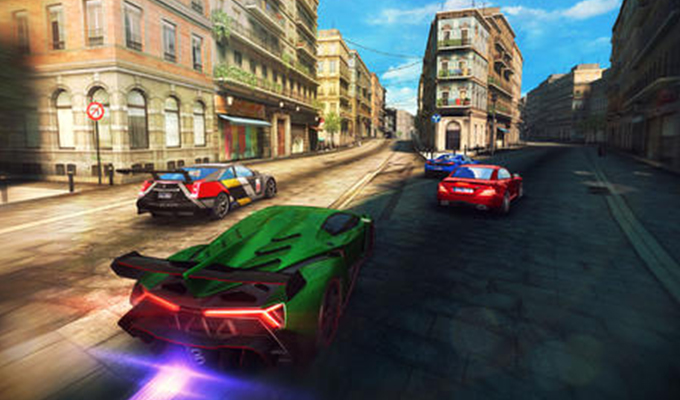 4. Asphalt 8: Airborne
Developer: Gameloft | Platform: iOS/Android | Price: $0.99
Now I wouldn't be doing my job with these weekly mobile games lists if I didn't take some time to talk about Gameloft's Asphalt 8: Airborne, which soared through the air and onto the App Store this week in all of its glossy finish and graphical shine. This one is definitely up there among some of the most visually impressive games to ever grace an iPhone and iPad – but I guess when you figure that they had seven other installments before this to work their way up to this level, then it kind of makes sense. And while Asphalt 8 adds a lot of new twists to the traditional high-speed racing gameplay, the primary one among these being the inclusion of ramps and other kinds of aerial tricks, there's still a lot here that will seem comfortably familiar as you race any number of real licensed luxury dream cars through exotic locations like Venice and French Guiana. Of course, if you're able to stomach the hefty inclusion of microtransactions at every turn down the track to monetize the experience, then there are probably very few finer racing experiences that can be had on a mobile device currently. Just be sure you buckle up and check your airbags before setting off: this is going to be one bumpy ride!
Download Asphalt 8: Airborne on the iOS App Store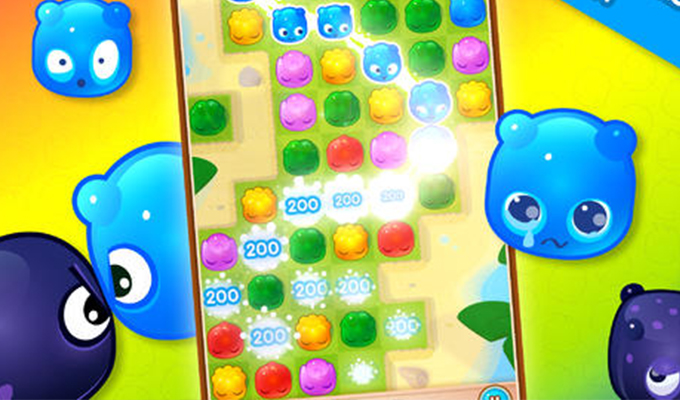 3. Jelly Splash
Developer: Wooga | Platform: iOS | Price: Free
Jelly Splash is Wooga's answer to King's incredibly popular and successful Candy Crush Saga formula, and I have to say that it's probably one of the better imitations of the colorful matching puzzler that I've seen in quite a while. The gameplay is simple: string together matches of same-colored jelly creatures in the least amount of moves to earn a three-rating in each puzzling level, as you work your way down a massive and colorful world map. Of course, the game SEEMS all cutesy and simple at first, but as new jelly types and game modes are gradually introduced, Jelly Splash begins to take on a very welcomed sense of challenge across its 5 kinds of game modes. The only thing that doesn't really change is how cute and delicious the jelly creatures themselves in the game look. Do you guys think it's weird that I kind of want to eat them? I mean, I know they're technically alive and have eyes and everything, but there's just something about their bright colors and all around squishiness that makes me absolutely sure they would be nothing but delicious, like the perfect gumdrop. No? I guess it's just me then. Just don't tell anyone I said that, okay?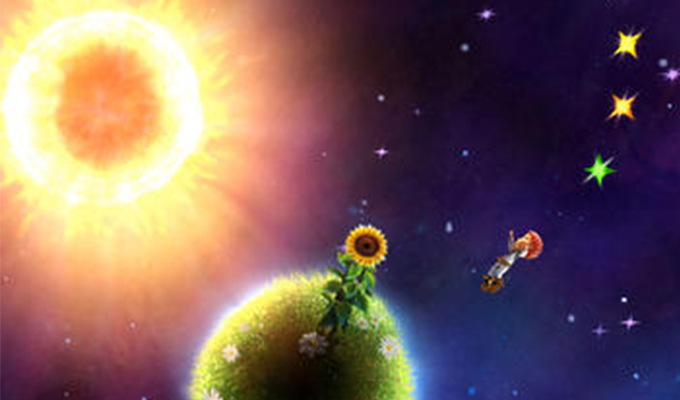 2. Little Galaxy
Developer: Bitmap Galaxy | Platform: iOS | Price: $0.99
If I had to make a comparison to Bitmap Galaxy's whimsical new creation, I'd say that Little Galaxy is sort of like Super Mario Galaxy meets Edmund McMillan's Aether, with simple one-touch jumping controls and a positively gorgeous art style that is simply all its own. I'm serious here: the game's serene visuals and fluid animations are nothing short of amazing, with each floating, somewhat "clay-mated" planet that you'll be hopping to in space almost popping off the screen. Featuring dozens of quests, and just as many challenges, Little Galaxy has you playing as a young boy and aspiring scientist, as he travels across the universe in a space-themed adventure that's so imaginative and big that I'm surprised that gravity is actually able to keep your iPhone or iPad on the ground while you play it. What's more, the App Store description page for this one even tells us that the game itself is actually inspired by a young boy in real life who lost everything he had and is currently searching for a new home, and so it's always great to help out a nice cause such as that (especially when all you have to do is play a beautifully crafted and wonderful mobile adventure, which you'll probably just want to experience anyway).
Download Little Galaxy on the iOS App Store
1. Cloud Spin
Developer: Skytrain Studios | Platform: iOS | Price: $1.99
There's just something about the quick arcade-y gameplay of Cloud Spin, as well as the wonderfully varied and richly imagined environments you'll be flying through that makes it feel like one of the best games we never got a chance to play on the Nintendo GameCube: and I mean that in the most endearing way possible. From whimsical, open valleys with floating isles that house magnificent buildings and other intriguing architecture, to a haunting night sky that's dominated by a fearsome black dragon outlined in neon red and blue lights, to an indoor corridor that's bustling with hot air balloons and rainbow confetti, every turn in your flight will lead to another source of endless inspiration. Oh yeah, and the actual gameplay itself isn't too shabby either! With a sprawling Tournament Mode that finds you completing levels and earning medals based on the flawlessness of your flights and your mastery of the simple touchscreen swipe controls, in addition to the more relaxing Free Flight mode that lets you explore the world of Cloud Spin at will and without the pressure of objectives, this one is truly an experience that you'll want to behold. So while you're making up your mind about downloading this one (come on, now), you can find me scouring the skies.
Download Cloud Spin on the iOS App Store
Like us on Facebook and follow us on Twitter for all news updates related to the world of geek. And Google+, if that's your thing!