Features
Top 5 Mobile Games of the Week (August 30 – September 5)
We use The Force to help us win an epic card battling game, and roll a giant careening boulder down a very populated hill…
This week in mobile gaming was all about surprises and action, not to be confused with "surprising action," which I would probably define as a giant boxing glove popping out of your birthday cake and punching you in the face just as you're getting ready to blow out the candles. We had a few much-welcomed surprises make their way onto the App Store this week, in the form of mobile versions of some of the most well-known and applauded console game franchises today. We also had an equal amount of action accompany these surprises as well, like crushing a quiet village with a giant boulder and ridding the world of infected monsters once and for all. So expect the unexpected, and make sure that your shotgun is reloaded, and that your boulder is up to snuff, because here are Den of Geek's Top 5 picks in mobile gaming for the week of August 30 – September 5:
5. Giant Boulder of Death
Developer: Adult Swim Games | Platform: iOS | Price: $0.99
In the same way that it often seems that Adult Swim can do no wrong in its original programming schedule (what, with iconic creations like Aqua Teen Hunger Force, and mature, layered experiences like The Venture Bros. and Metalocalypse continuing to keep the twisted network of adult cartoons on the radar), it could also very easily be said that Adult Swim can do no wrong in their latest ventures in the gaming world, either. I mean, one would only need to look at Robot Unicorn Attack 2, and the recently released Amateur Surgeon 3 to know what I mean. Well continuing with this awesome new tradition, Adult Swim decided to put its own unique spin on the now tried-and-true genre of endless runners this week, by rolling out (pun most definitely intended) a new game called Giant Boulder of Death. And yes, the game plays out exactly as it sounds: players take control of a giant boulder of death, and tilt their screens left and right to guide it down a careening path through an idle mountain village: all the while crushing every single thing that stands in its path, from mountain villagers, to evergreen trees, to even tiny sheep that bustle around before being turned by your boulder into tiny wooly pancakes.
Download Giant Boulder of Death on the iOS App Store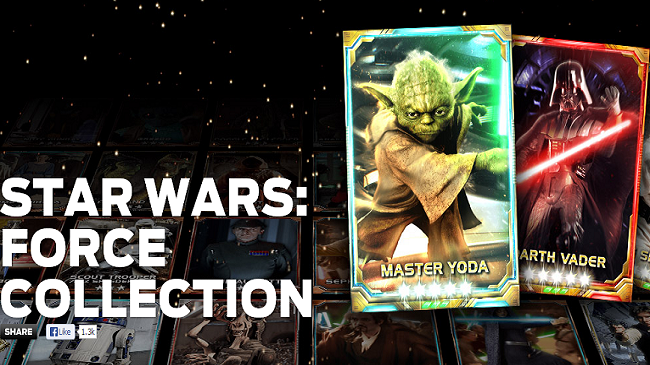 4. Star Wars: Force Collection
Developer: Konami | Platform: iOS and Android | Price: Free
May the force be with you! Much like traditional CCGs that seem to be dominating the mobile scene lately, such as Transformers: Legends and G.I. Joe: Battleground, Star Wars: Force Collection puts the gameplay emphasis on collecting different cards that pertain to all of your favorite Star Wars characters, while using them to win battles and rise up through the ranks in the ever-elusive Jedi Order. Sure, the concept isn't something that we've never seen before, but the game is Star Wars-themed for crying out loud, so how could it NOT be just all sorts of awesome! All in all, you can expect to find and collect hundreds of different character and vehicle trading cards that span the massive Star Wars timeline from Episode I all the way through Episode VI, and you can even enhance and evolve the respective cards in your deck to increase the power and drawing distance of each card's unique attack powers and range of attack. In addition to this, Star Wars: Force Collection also features an exhilarating online experience, where Star Wars fans will be able to interact and team up with one another for a better outcome in some of the game's exciting multiplayer events that take place on far-off and exotic planets. Who knew that Luke Skywalker was also a master of the digital trading card as well?
Download Star Wars: Force Collection on the iOS App Store | Download Star Wars: Force Collection on the iOS App Store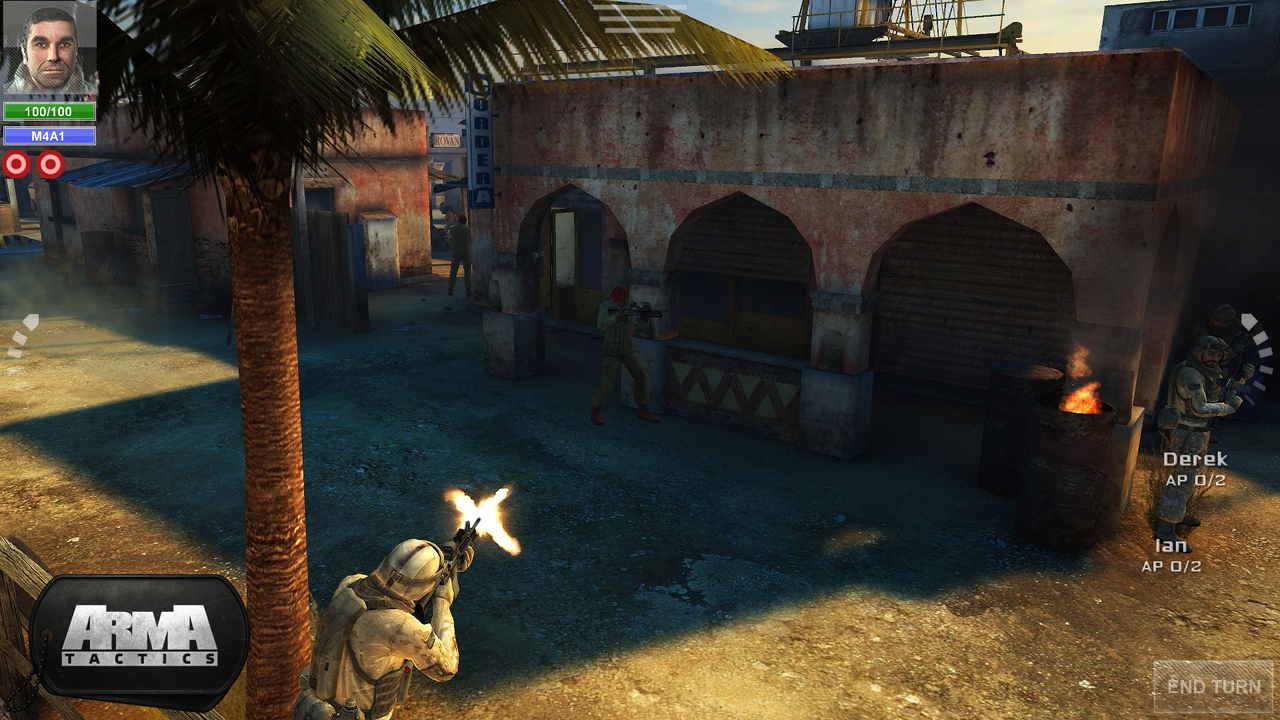 3. Arma Tactics
Developer: Bohemia Interactive | Platform: iOS and Android| Price: $4.99
Have you ever heard the phrase "timing is everything?" Well for Bohemia Interactive, this sentiment seems to be ESPECIALLY true, as in a surprise move while the developer gears up for their highly-anticipated release of Arma III next week, they've decided to make the wait just a little bit more bearable by unleashing a mobile version of Arma that strategy enthusiasts everywhere will be able to enjoy on the go. Described on its official App Store page as a "turn-based close-combat strategy game," Arma Tactics marks a very distinct departure from the traditional FPS gameplay seen in previous console and PC installments of the franchise, while still being able to maintain the core strategic elements of the full Arma experience. Playing out like an XCOM: Enemy Unknown of sorts, but with that unmistakable Arma style, Arma Tactics features a story-driven campaign, as well as a number of freeform randomized missions, all slathered in an impeccable visual shine that calls to mind such recent greats as Omerta: City of Gangsters. And if anything, the timing of Arma Tactics' release just makes us all the more excited to finally get our hands on the finished version of Arma III next week, which you'll be able to find my full review of on Den of Geek in the upcoming days.
Download Arma Tactics on the iOS App Store | Download Arma Tactics on the Google Play Marketplace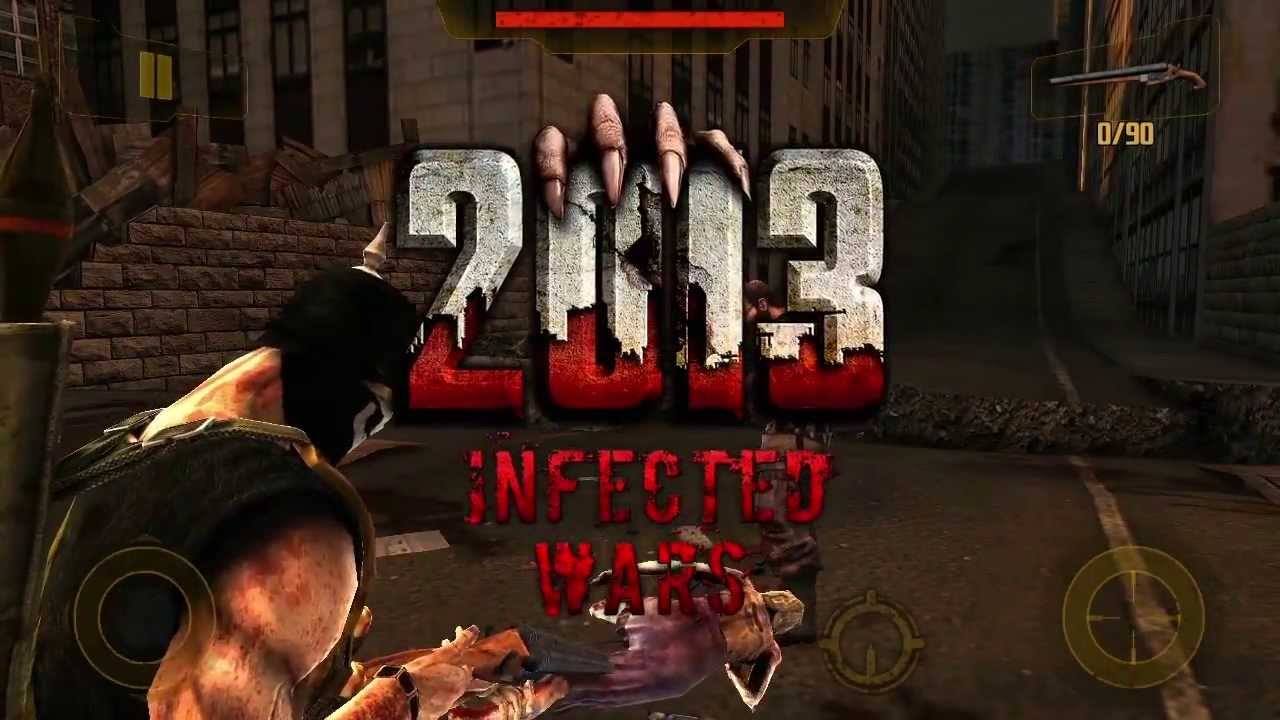 2. 2013: Infected Wars
Developer: Action Mobile Games | Platform: iOS | Price: $6.99
Sometimes it's the games with the completely generic titles that turn out to be some of the most unexpectedly acclaimed and engrossing experiences in all of gaming today. Take Spec Ops: The Line, for instance: a game that couldn't scream "generic third-person war-themed shooter" any louder, but which wound up bringing one of the most moving and uncomfortable narrative video game experiences that we've seen in quite some time. The same could certainly be said for 2013: Infected Wars, a game with a completely forgettable title, but with gritty third-person shooting gameplay that is sure to stick in your mind for days. There are a lot of scintillating buzz words about 2013: Infected Wars, such as "full co-op multiplayer campaign" that should make anyone immediately drop what they are doing and go download this one, as if that epic screenshot up there just somehow didn't manage to be enough of an incentive. With larger-than-life boss battles against some of the infected world's most terrifying gatekeepers, 14 different powerful weapons to obtain and master, and four different character classes that you can level-up as you explore each dreary environment, from subways to urban wastelands, this may not be the 2013 that we know and live in today, but it's certainly one you won't mind escaping to for a few hours each day on your mobile device.
Download 2013: Infected Wars on the iOS App Store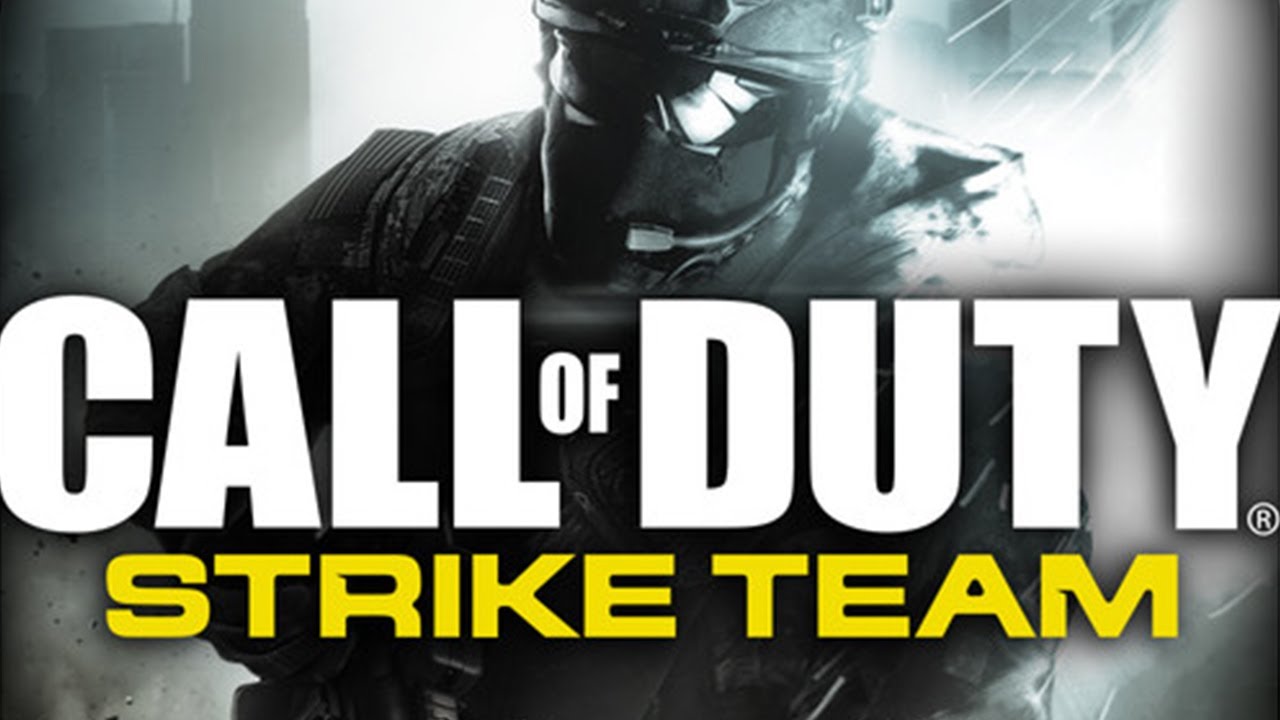 1. Call of Duty: Strike Team
Developer: Activision | Platform: iOS | Price: $6.99
You would almost think that after the overwhelmingly lukewarm reception of Call of Duty: Black Ops Declassified on the PS Vita (which, after being billed as one of first true first-person shooters on a handheld console, sadly proved to really be anything but), that Activision would take a step back and continue to focus their powerhouse war franchise on the home console platforms that gamers are already guaranteed to know and love. Think again! Without so much as a cryptic tweet to allude to its announcement, or even warn gamers that something of its nature was even in production, Call of Duty: Strike Team unapologetically blasted its way onto the iOS App Store amidst the slew of other Thursday morning releases and took nearly everyone by surprise. But if people were surprised at the game's sudden existence in the world of mobile gaming, then they were going to be even MORE surprised after playing it themselves and finding out that Strike Team is actually very good: currently, the definitive Call of Duty experience on a mobile device, if you will. What's unique about this one is that at any given point in the story-driven single-player campaign, players will be able to seamlessly switch back and forth between traditional Call of Duty FPS frenzy, and a top-down third-person view of the battlefield, where they'll be able to strategically issue commands and other tactical maneuvers to their fellow squad mates on the ground.