Features
Top 5 Mobile Games of the Week (Apr 5 – Apr 11)
We solve some murder mysteries in a quirky English town; assume the role of a bearded named Joe, and took a walk on the beach in this week's Top 5 picks in mobile gaming…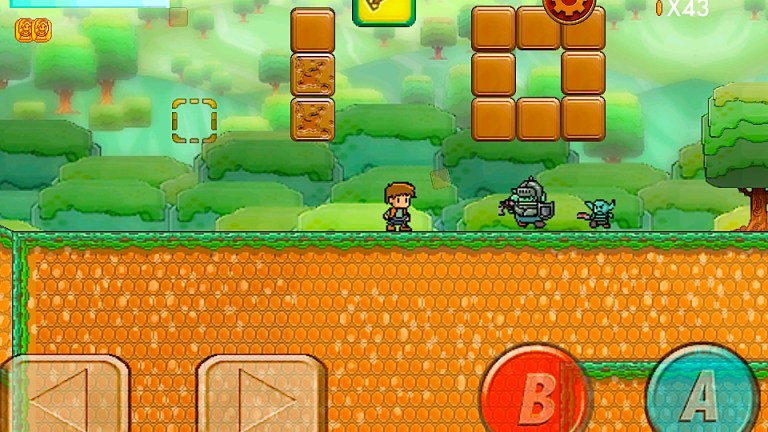 This week saw a healthy mix of mobile ports of some pretty fantastic console and PC games, and the usual influx of original new arcade games on the App Store. For the ports, the theme was definitely engrossing adventure, as we took on some pretty gripping stories with a spoonful of mystery and head-scratching gameplay. But it was the newbies that really stole the show this time, where the common theme was pure platforming bliss, and had us running and jumping through a lumberjack's paradise, a Mario-inspired fantasy land, and a beach party full of googly-eyed crabs. So get those platform shoes to stepping, because here are Den of Geek's Top 5 picks in mobile gaming for the week of April 5 – April 11: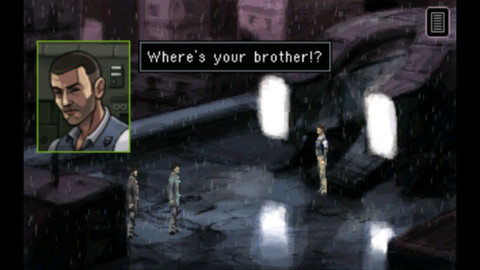 5. Gemini Rue
Developer: Wadjet Eye Games | Platform: iOS | Price: $3.99
The cyberpunk graphic adventure Gemini Rue won all sorts of awards when the game was first released on PC back in February of 2011, like Best Gameplay at the AGS Awards 2011 and Best Story at the Aggies 2011. And now that the innovative little game has gotten a proper mobile release, I only expect more awards to come. The story of Gemini Rue takes place sometime in the 23rd century, and features dueling storylines as two characters from opposite ends of the universe are drawn together by fate to determine the future of the galaxy: on one side, we have an ex-assassin named Azriel Odin who must seek help from all the lowlife criminals he used to work for; and on the other, a man simply known as "Delta-Six" who wakes up in a hospital with no recollection of who he is or how he got there. Gemini Rue has a really cool and unique art style, which is very pixelated and retro looking, but at the same time, overloaded with a tremendous amount of detail. What's also neat for a point-and-click adventure game is that in addition to solving puzzles and interacting with other characters, Gemini Rue also features an intriguing gunplay mechanic, which actually works really well given its simple and supplementary context.
Download Gemini Rue on the iOS App Store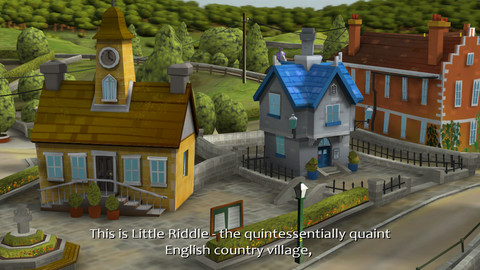 4. Blue Toad Murder Files: A Touch of Mystery
Developer: Relentless Software | Platform: iOS | Price: $2.99
Blue Toad Murder Files: A Touch of Mystery is the iOS port of the critically acclaimed PC and PS3 game of the same name by Relentless Software. From the game's official App Store description page: "As one of the detectives from the infamous Blue Toad Agency, you arrive in the quaint village of Little Riddle for a well-earned break. But there is murder and mystery afoot." Players will need to solve a number of fun puzzles to help each mystery unfold as they eliminate suspects, collect evidence from witnesses, and expose the culprit across three different episodes (with two more already on the way!). At its core, Blue Toad Murder Files is most comparable to the Professor Layton series on Nintendo DS, albeit with a much different art style that features gorgeous 3D characters that simply pop off the screen. Another big difference from Professor Layton here is that the puzzles in Blue Toad Murder Files are largely connected to the game's storyline, so the whole experience feels much more cohesive. So if you're a fan of good ole' "whodunit" mysteries, or that "quintessentially English traditional sense of humour," then it's time you pack up your magnifying glass and take a trip to Little Riddle for some lighthearted detective fun.
Download Blue Toad Murder Files: A Touch of Mystery on the iOS App Store
3. Lumber Jacked
Developer: Everplay | Platform: iOS | Price: $0.99
 Ah, the life of a lumberjack: wearing red flannel shirts all the time, always sporting impressive beards for the ladies, log-rolling down the river, and never having to respect your elders. Some might say that being a lumberjack is one of life's greatest dreams. As if you didn't already know how awesome lumberjacks are, just fire up the new mobile platformer Lumber Jacked and listen to that head-banging, guitar solo-induced rock and roll soundtrack, and that should give you a pretty basic idea of what they're all about. In Lumber Jacked, we join Joe the Lumber Jack in his quest for justice against the lumberjack's sworn enemy for centuries: the beaver. You see, Bustin Beaver (get it?) and his ragtag band of beavers have stolen all the lumber that Joe has been meticulously collecting, and are planning to use it to build a giant national beaver dam. Naturally, we must not let this happen. Lumber Jacked has you tracking down those pesky big-toothed critters over a number of speed-running platform stages, where action, puzzles, and physics abound in the game's manly and forested world. So pull on that old woodchip-smelling flannel, check your beard in the mirror, and get ready for some fast-paced dam busting fun!
Download Lumber Jacked on the iOS App Store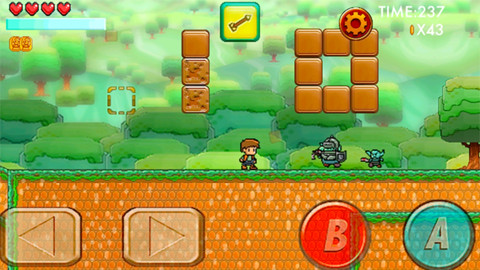 2. Heavy Sword
Developer: Monster Robot Studios | Platform: iOS | Price: $0.99
Retro platformers seem to be the new black this mobile season, as countless indie developers try to recapture that old-school magical feeling of video games from the early 90s. Heavy Sword borrows from other platforming greats like Super Mario Bros. (you'll jump into classic question mark boxes to pick up new weapons), but the overall graphical style is more akin to the quirkiness of games like Scribblenauts. In fact, now that I think about it, there's one background in the game that looks suspiciously similar to one I've seen in New Super Mario Bros. U. In the game, you play as a young hero named Pike, who must "run, jump, dash, chop, bomb, and smash" his way through a colorful world full of ogres, wizards and robot knights. But what sets Heavy Sword apart from all the other retro platformers on the App Store these days is that the game utilizes a really great combat system, which lets you wield awesome weapons like daggers, bows, and of course, the all-powerful "HEAVYsword," to suit your every platforming need. The game's controls are incredibly slick, and you can even destroy certain aspects of the environment with your sword for an added layer of depth and exploration.
Download Heavy Sword on the iOS App Store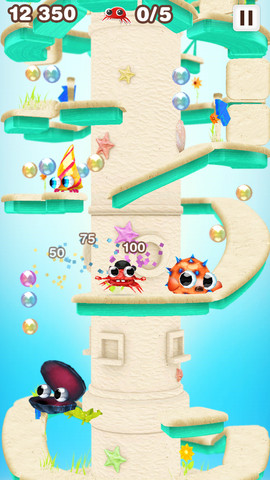 1. Mr. Crab
Developer: Illusion Labs | Platform: iOS | Price: $0.99
Just when you thought the casual games market couldn't get any cuter, Mr. Crab and his crablings come waddling along for a fun-filled platforming adventure. The game offers a really unique vertical and rotational style of gameplay, which I can't say I've ever seen in a mobile game like this before. The challenging level sets are wonderfully diverse, from forested treetops, to summer beach parties and a cold winter ice climb, and the in-game collectables will change to account for the different sceneries (apples, pearls, and snow berries, respectively). For a simple "tap to jump" control scheme, Mr. Crab has a surprising amount of depth to it, as each spinning tower is full of dangerous obstacles and other hazards to avoid, and the slightest lapse in timing will send our hero crab-walking back down in the opposite direction. And if you thought Mr. Crab himself was adorable, just wait until you encounter some of the game's googly-eyed enemies like Blowfish Bob or Bernard the Bat. The only downside to this mobile gem is that I'm going to feel guilty now every time I go to Red Lobster and order my favorite endless bucket of crabs. I'm mean, I'm still going to do it, but I'm just not going to feel good about it.