Features
Top 5 iOS Games of the Week (October 11 – October 17)
We punch some pixelated bears with our lumberjack fists of fury, and make a triumphant return to Gotham City on mobile…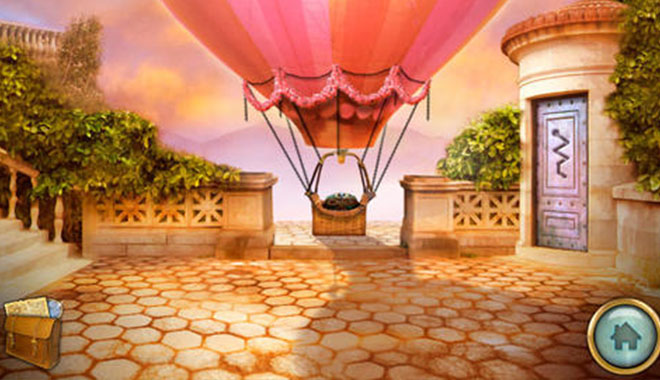 Sometimes when it comes to mobile gaming, a few of the greatest new titles are so innovative and unique that the best explanation one could give as to why you should play them is simply: "You have to experience it for yourself." Of course, this doesn't make my job any easier, being someone who has to tell you exactly why you should check out the week's best new mobile games. So I'll do my best in this list to tell you all the reasons why you should embark on a lumberjack punching spree, take a harrowing trip down to Indigo Lake, and adventure through a mysterious castle where the words you read will actually act as your map. But at the end of the day, don't just take my word for it! Here are all of the new games you absolutely must experience for yourself in Den of Geek's Top 5 Mobile Games for the week of October 11 – October 17: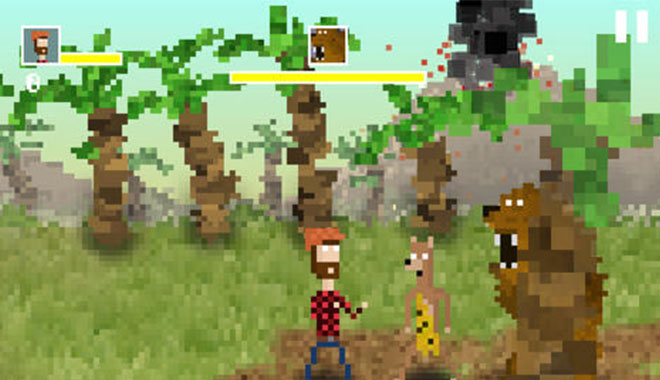 5. FIST OF AWESOME
Developer: I FIGHT BEARS LTD | Platform: iOS | Price: $3.99
Now some of you may not be aware about this, but every day I sift through dozens upon dozens of new mobile games in order to find the best and brightest ones to include in this list from week to week. But of course, with so many new games constantly flooding the App Store on a daily basis, sometimes it's important to make a strong first impression: and let me tell you, nothing screams "winning first impression" louder to me than by stylized the name of your game in all capital letters and calling it FIST OF AWESOME (not to mention the actual studio's name, I FIGHT BEARS). Labeled in the official game description page as "a heartfelt love-letter to golden classics like Double Dragon, Streets of Rage, and Final Fight," FIST OF AWESOME casts you in the role of a grizzled lumberjack named Tim, who embarks on an action-packed adventure after the world becomes ruled by bears one day. And as if the idea of a game that lets you play as a bearded lumberjack who has to punch hundreds of snarling bears in their ugly mugs didn't do anything for you (perhaps some of you clean-shaven and non-lumberjack folk out there), then maybe the incredibly retro pixelated graphics will change your mind.
Download FIST OF AWESOME on the iOS App Store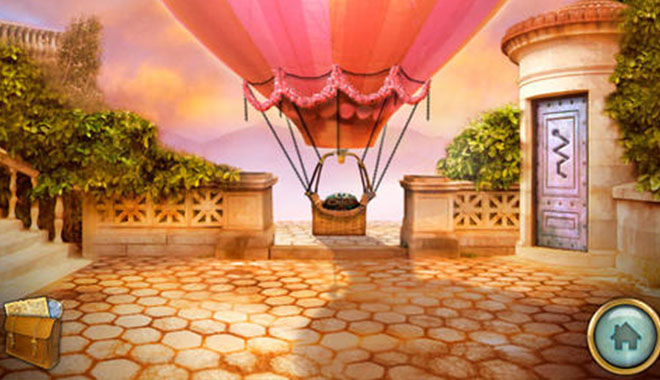 4. Mosaika
Developer: Fire Maple Games | Platform: iOS | Price: $0.99
And now for a nice and refreshing change of pace, we have a beautiful point-and-click adventure built specifically for mobile devices by Fire Maple Games, the creators of the equally fantastic The Secret of Grisly Manor and The Lost City. These were some of the very first mobile games I ever played after getting a smartphone, and with Mosaika now, Fire Maple Games have shown that they still know how to craft an inventive and whimsical adventure. The game itself plays out like any modern hidden object adventure game that you're likely to find over at the Big Fish camp, only without all of those pesky hidden object scenes creeping up on you at every turn. Taking place in a magical and faraway world, Mosaika is practically brimming with adventure objects to find and environmental puzzles to solve, and the beautiful hand-painted illustrations that permeate every inch of the mystical realm work wonders towards giving the game its own unique sense of charm. Now we don't normally feature games like this on our weekly mobile games lists, but when we do, we promise it's for a very good reason: Mosaika is precisely the break that you'll want to be taking from shooting and attacking everything under the sun on your mobile device.
Download Mosaika on the iOS App Store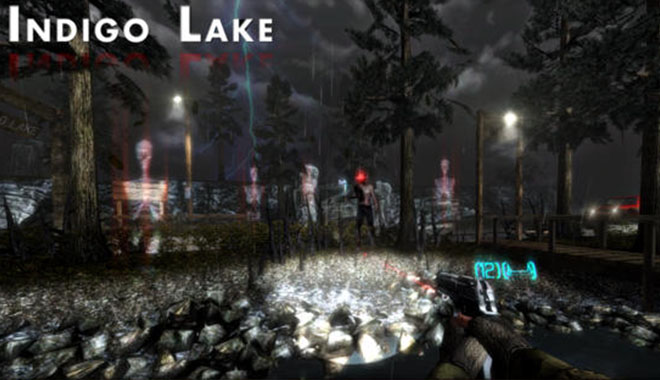 3. Indigo Lake
Developer: 3 Cubes Research Limited | Platform: iOS | Price: $1.99
Apparently, any game with the word "Indigo" in its title is a clear winner in the category of mystical adventures and spooky atmospheres. First we had the uniquely ambitious Indigo Prophecy, and now we have Indigo Lake, a spooky first-person adventure game built specifically for mobile devices. What's so great about this one is that, unlike the dozens of other higher-end shooter games on mobile today that promise a "real console FPS experience," Indigo Lake doesn't restrict the player by putting them into tiny arcade-like corners, and forcing them to shoot wave after wave of enemies before being magically transported to the next self-contained arena. Nope, in Indigo Lake, you'll actually have full reign on moving about and exploring the haunting and immersive world that surrounds you. You'll be able to hunt enemies at your own will through slick FPS aiming and controls, and you'll even get to drive around in vehicles at certain intervals throughout your adventure. I don't want to give away too much about the plot here, because one of the biggest joys of Indigo Lake is uncovering the strange happenings in the world for yourself: but just know that this is one of those adventures that sticks with you long after you put your iPad down, and the game's incredible atmosphere is accentuated at every turn with paranormal environment effects and 3D visuals.
2. Batman: Arkham Origins
Developer: Warner Bros. | Platform: iOS | Price: Free
There's no denying the fact that the Batman Arkham series of console games has become one of the most beloved franchises in the modern age of gaming. I mean, not only do you have pitch-perfect gameplay with an incredibly rewarding combat system once you actually figure it out, but you also get to play as Batman himself, and how cool is that?! Well now while gamers anxiously await the release of Batman: Arkham Origins coming up at the end of this month, Warner Bros. has decided to let us get it on the action a little bit early with Batman: Arkham Origins for your mobile device. Developed as a mobile tie-in of sorts in the vein of games like Injustice: Gods Among Us and Batman: Arkham City Lockdown, the mobile version of Batman: Arkham Origins is a wonderful touch-based brawler with graphics so good you might think you're playing the console game at times. And of course, the biggest appeal of Batman: Arkham Origins on mobile is that the further you progress in the game, the more special and exclusive items you'll be able to unlock in the actual console version. So do you want to make sure that Batman has the upper edge this Halloween when he returns to Gotham City for another street-wide brawl? Then you better bring him up to snuff in Batman: Arkham Origins for mobile!
Download Batman: Arkham Origins on the iOS App Store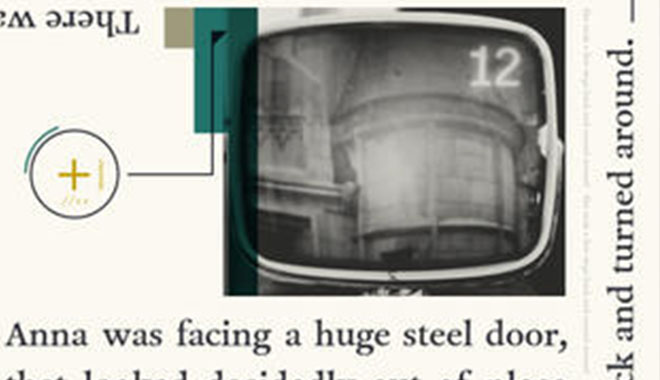 1. Device 6
Developer: Simogo | Platform: iOS | Price: $3.99
Device 6 is the new game from Simogo, the makers of the critically acclaimed Year Walk (which also just so happened to snag the top spot in one of our very own Top 5 mobile games lists earlier this year). And as you might have already guessed by now, the game is like absolutely nothing you've ever played before. Essentially, Device 6 could be described as a visual novel or a text adventure of the 2010s, and the amount of intrigue, innovation, and downright imagination that has gone into this neat little package is simply astounding. The game (or narrative) puts you in the role of a young woman named Anna, who wakes up in a mysterious castle on a remote island with absolutely no memory of how she ended up there. But as players weave their way through the intricate story, the creative reigns of Simogo really begin to take hold, as the text itself actually starts to form your own map of the game world. And that's really all I'll say about this one, because like a few other mobile games to make our list this week, that sense of unknowing discovery is what really makes incredible titles like Device 6 so much fun, and I suspect that people will be talking about this one for quite some time to come.
Download Device 6 on the iOS App Store
Like us on Facebook and follow us on Twitter for all news updates related to the world of geek. And Google+, if that's your thing!