News
Top 25 Games Still Coming Out in 2014
So many delays, so many games announced for 2015. But these 25 games are still arriving in 2014. Thank the gaming gods!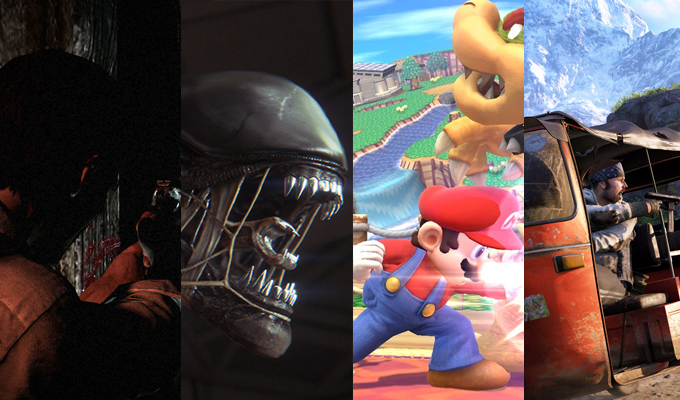 2014 is well over halfway through, and yet any gamer who's been paying attention for the last 20 years knows that the best is yet to come. This fall's loaded release schedule will feature way too many triple A megatitles, many of which will hopefully show us just what our next-gen consoles are really capable of. Here are our picks (in order of release date) for the 25 best games set to release over the last 4+ months of 2014.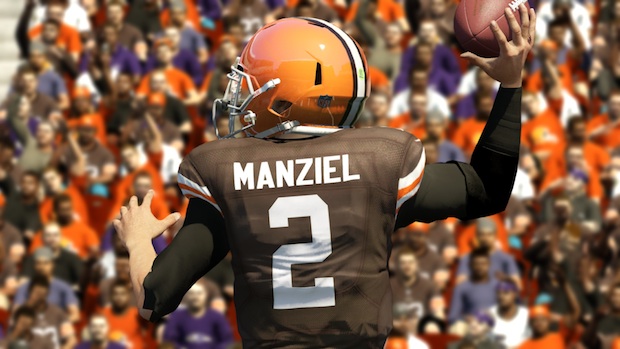 Madden NFL 15
August 26 | XBO, PS4, XB360, PS3
Another year, another Madden. This year's game, featuring Richard "Don't you ever talk about me!" Sherman on the cover, will place focus on making the in-game broadcasts feel more professional and life-like. References to players by the in-game commentators will now match up with proper camera shots and on-screen graphics of who is being talked about.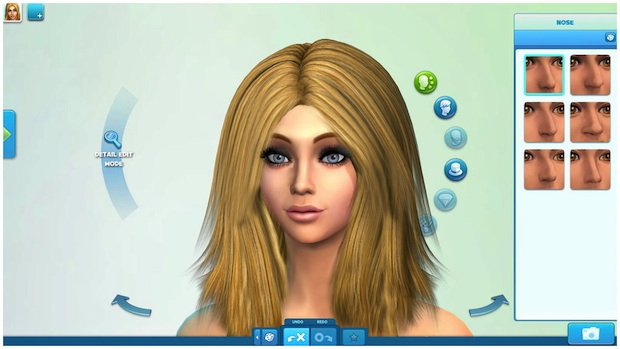 The Sims 4
September 2 | PC, Mac
The next major installment of one of the most popular PC titles of all-time boasts new features like Sim emotions, advanced animation and behaviors, and a new Create-a-Sim mode. It will be interesting to see how fan's respond to the game since the only thing most are talking about is what's not included in the game, namely the swimming pools and toddler stage of life that have been so popular throughout series history.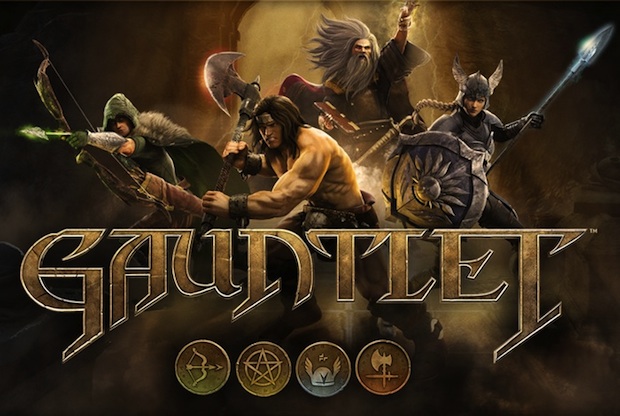 Gauntlet
September 3 | PC
The classic co-op dungeon crawler has been remade in glorious HD by Arrowhead Game Studios of Magicka fame. Players can play as a Warrior, Wizard, Valkyrie or Elf while working together with other players in randomly generated dungeons. Extra bonus: it's only $19.99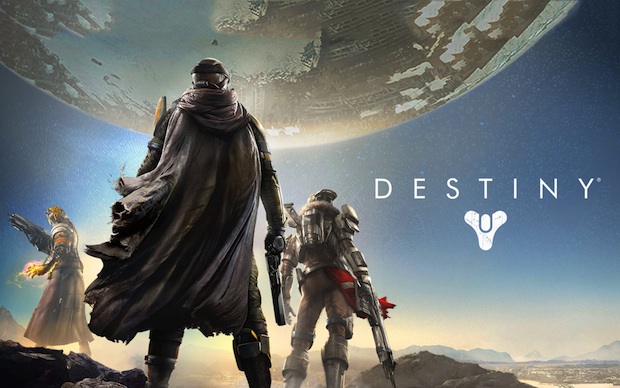 Destiny
September 9 | XBO, PS4, XB360, PS3
Did that wizard really come from the moon? We're only a month away from finding out. After a wildly successful beta in July, developer Bungie announced that they wouldn't be making any major changes to the core gameplay experience ahead of the launch. Part FPS, part MMO, part RPG, Destiny has arguably the most hype of any game still releasing this year. One thing to watch will be how the game's raiding system plays out. As of now, you'll need to group up with people on your friend's list as random matchmaking won't be supported. Hmm. In Bungie we trust? Guess we'll find out soon enough.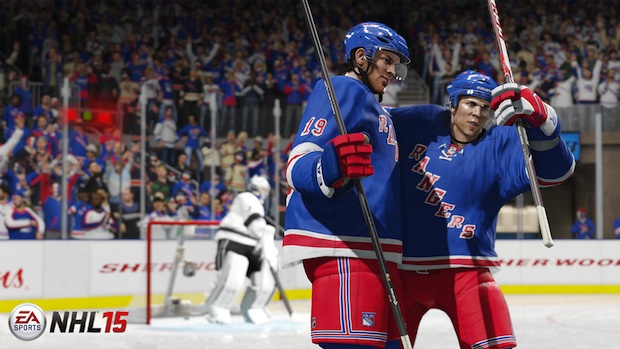 NHL 15
September 9 | XBO, PS4, XB360, PS3
First things first, note that if you want the best experience from this year's game, make sure you get the next-gen version. Some features aren't available on Xbox 360 and PS3. The game will feature brand new collision physics, now allowing all 12 players on the ice to get into a massive pileup. The puck physics are also said to have been retouched and now offer more realistic and unpredictable bounces. Next-gen systems will also see all 30 NHL arenas faithfully recreated in much greater detail. EA has signed a partnership with NBC Sports to create a broadcast package that will look similar to The NHL on NBC.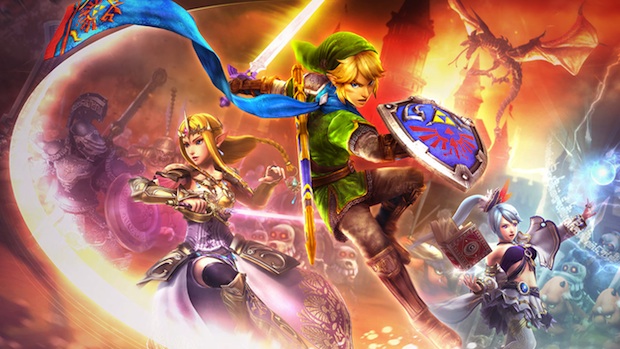 Hyrule Warriors
September 26 | Wii U
It's gonna be a while before we get a proper next-gen Zelda game so Nintendo is hoping to keep fans satisfied in the mean time with the mash up of its classic series with Dynasty Warriors. You'll be able to unleash massive attack combos with Link, Zelda, Midna, Ganon, and many more characters from throughout franchise history. The game is said to feature a number of Easter eggs and nods to long-time Zelda fans, most important of all of course being the ability to cut the grass in the game. Heh. Here's everything you need to know about Hyrule Warriors.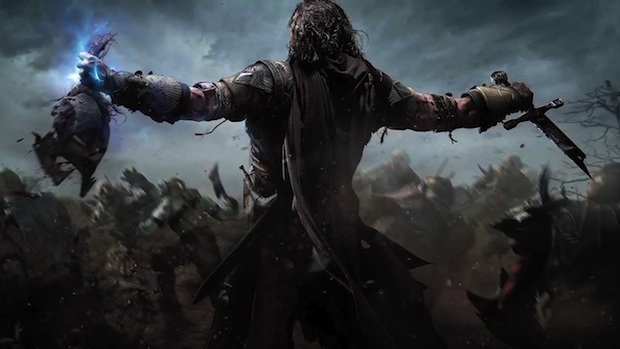 Middle-Earth: Shadow of Mordor
September 30 | XBO, PS4, XB360, PS3October 2 | PC
The next time someone tells you that you cannot simply go to Mordor, show them a copy of this game. Shadow of Mordor will serve as a bridge between the events of The Hobbit and Lord of the Rings. We'll get to see Mordor in all its glory before it was turned into a wasteland. We'll also get to see Gollum, Sauron, and many other notable figures from throughout the series.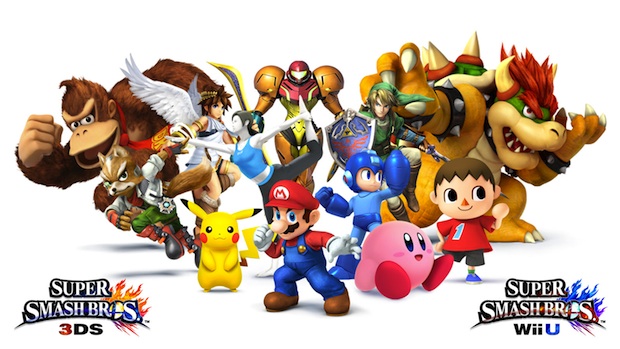 Super Smash Bros. for Wii U/3DS
October 3 | 3DSQ4 2014 | Wii U
No big deal Smash Bros., Nintendo's only counting on you to win the holiday season, sell a whole bunch of Wii U's, and single handedly save the struggling console. Mario Kart 8 already set you up for success. Smash Bros. could absolutely put the Wii U on top. Most hardcore fans are looking forward to the Wii U edition, but seeing Smash Bros. for the first time on a handheld should be an interesting experience as well.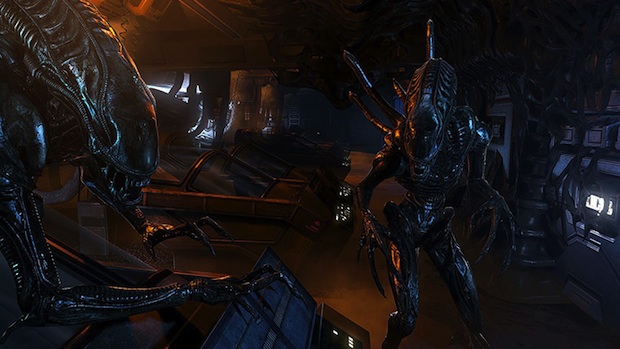 Alien: Isolation
October 7 | XBO, PS4, XB360, PS3, PC
Well, it can't possibly be any worse than Colonial Marines, can it? Alien games have not always translated well to vidjama games, but The Creative Assembly and Sega are hoping to break that streak this October. Sega went on record early in the game's development, saying it wanted Isolation to be on par with a major franchise like Dead Space. The game is going for a much heavier survival horror vibe this time around. Of special note is that Sega managed to get the movie's original cast to sign on for the game, although you'll have to purchase special DLC to get the full experience. Ugh. Let's hope the game is good enough to make that decision worth it.
Project Spark
October 7 | XBO, XB360, PC
Microsoft's ambitious build anything, do anything project comes out of beta in early October. YouTube is already filled with plenty of videos of the epic adventures that you can get up to in Spark, and hopefully the official release will increase the size of the game's passionate community and content even further. It's a little bit Little Big Planet and a little bit Minecraft, but Microsoft claims the customization allowed by Spark goes much further. Oh yeah, and Conker's in it. Since you know, Rare's clearly not doing anything with him and Microsoft really needs to do more with the once-great studio.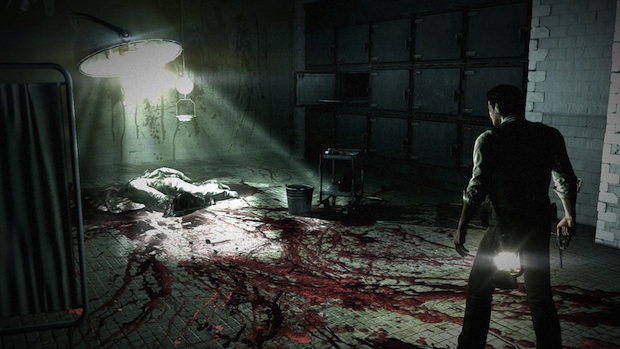 The Evil Within
October 14 | XBO, PS4, XB360, PS3, PC
Hey look, another Japanese survival horror game. While you'd be right to be skeptical of the concept at first, everything the press has seen of The Evil Within ahead of launch seems to say that this one is actually worth your time. And it comes from survival horror master Shinji Mikami, the creator of the Resident Evil series. Let's just hope it's more Resident Evil 4 than Resident Evil 6, okay?
Assassin's Creed Unity
October 28 | XBO, PS4, PC
Ubisoft's annual AC blowout takes us to Paris during the French Revolution. The single-player story will follow Arno Dorian as he tries to expose what's really going on behind the scenes. The game will be the first to show off what Ubisoft can do with an AC title when only developing for next-gen consoles. But the most notable feature for this year's game is the inclusion of a co-op multiplayer, which allows up to 4 players to go through the game's story mode at the same time.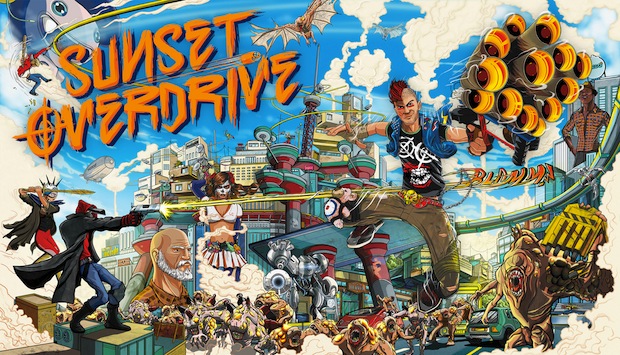 Sunset Overdrive
October 28 | XBO
Next to The Master Chief Collection, this is arguably the Xbox One's most hyped release for the rest of the year. Microsoft confirmed as much by putting the game in special bundle featuring a white console that will release at the same time. The game mixes open world exploration with fun "let's play janitor" gameplay as the protagonist makes his way through the city parkour style, cleaning up from a party that got a little too wild. Reminds me a little of Jet Set Radio and Tony Hawk. On steroids.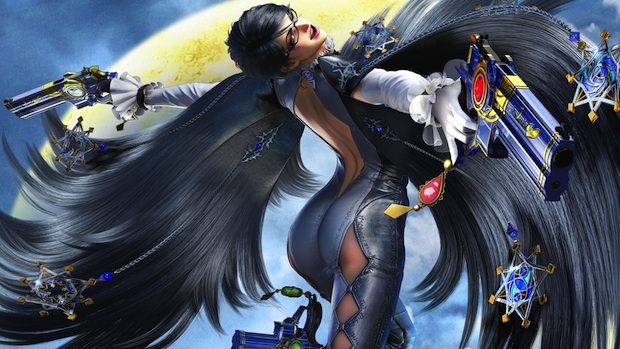 Bayonetta 2
October 2014 | Wii U
Bayonetta 2 is one of the more mature titles the Big N has announced in a while. It will come with the original game as well for those who never got a chance to play it. The game will offer further fan service by allowing the main character to dress up as classic Nintendo characters like Samus. It's not a major first party release, but it's a much needed high profile title that Nintendo can use to flesh out its holiday offerings.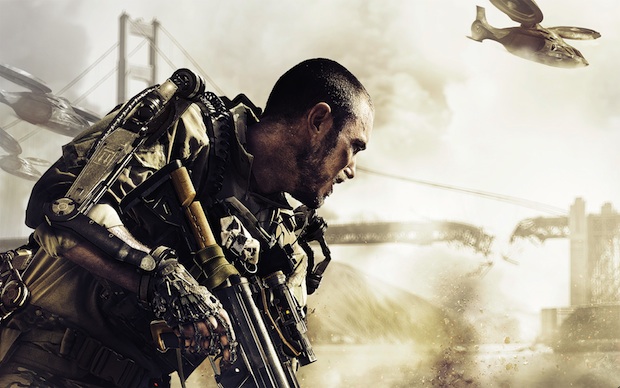 Call of Duty: Advanced Warfare
November 4 | XBO, PS4, XB360, PS3, PC
The biggest FPS series on the planet sees its next annual release this November. This time, we'll get a spiritual sequel to the beloved Modern Warfare titles from Infinity Ward. The year is 2054 and a terrorist organization… yeah, basically, it's Call of Duty. Notable changes this year include the lack of a heads-up display, opting instead to relay information via holographic projections off of the player's weapon.
[Related: The 10 Best Call of Duty Multiplayer Maps of All Time]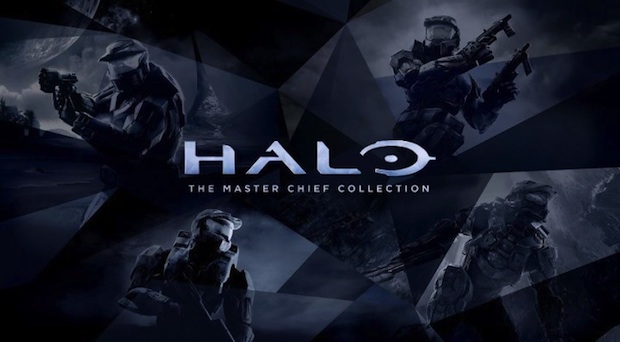 Halo: The Master Chief Collection
November 11 | XBO
Every Halo game in the main series on one disc. All games with visual upgrades, but with Halo 2 getting a full HD remake. Players can also enter a special mode where they can play custom sets of missions from any level across the four games. If all of that nostalgia isn't enough for you, there's also the Halo 5: Guardians multiplayer beta that all MCC owners get access to. This is the game that probably should have shipped with the Xbox One and will be Microsoft's biggest opportunity since Titanfall to catch up to Sony in the console race.
The Crew
November 11 | XBO, PS4, PC
The Crew is Grand Theft Auto Online without the "Grand Theft." The online MMO racer will feature a 20-hour single-player campaign and then let players explore a fully open and persistent world where it takes 90 minutes in real world time to drive across the entire United States. The game's namesake likely comes from the "Crews" or teams of racers that you can form in game with your friends.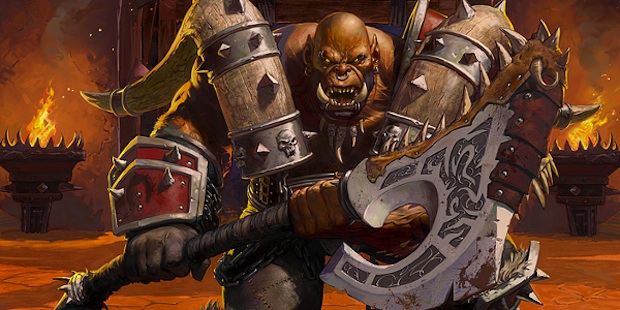 Warlords of Draenor
November 13 | PC
Blizzard recently announced that its subscription base for World of Warcraft had dropped to 6.8 million, it's lowest point since 2006. That said, it's still millions more than any other subscription MMO out there, and Warlords is drenched in nostalgia that seems to be begging former players to come back. WoW may never reach its previous heights again but the first few months after every new expansion is always a happy time as old guildmates return and set out to explore the mystery of a new continent together.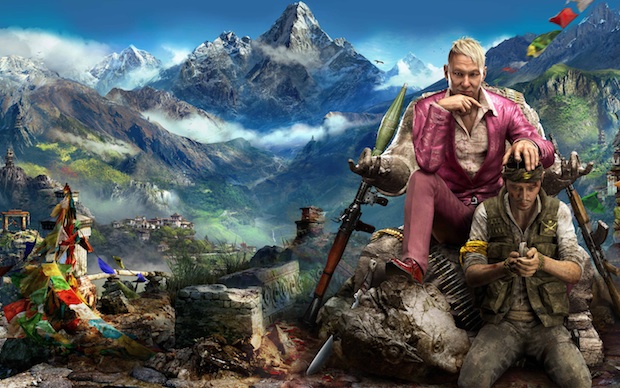 Far Cry 4
November 18 | XBO, PS4, XB360, PS3, PC
In Far Cry 4, you can shoot an elephant because why wouldn't you want to shoot an elephant? Endangered what? Yeah, that's cool, where's my gun? This time around, Ubisoft is looking to maintain the series open-world feel while also creating a better sense of urgency and action during certain sections. One unique perk for Playstation Plus subscribers will be the ability to invite friends to play co-op even if that friend does not own Far Cry 4.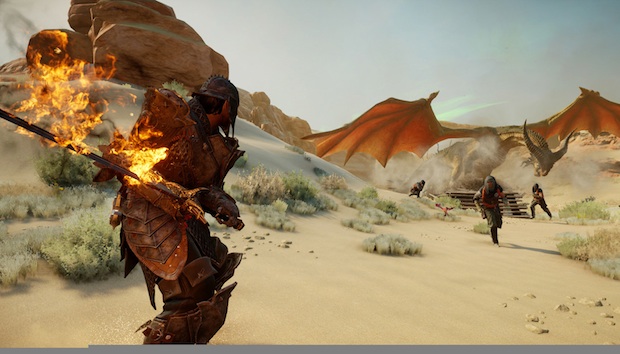 Dragon Age: Inquisition
November 18 | XBO, PS4, XB360, PS3, PC
First, there was Dragon Age: Origins and it was good. Then, there was Dragon Age II and it was meh. Developer Bioware has stated that the third game in the series will hopefully be a return to form, bringing back elements from the first game that were axed from the second while still retaining what people did like about the sequel. Combat is said to be more strategic this time, more about proper positioning than just mindlessly spamming a few buttons.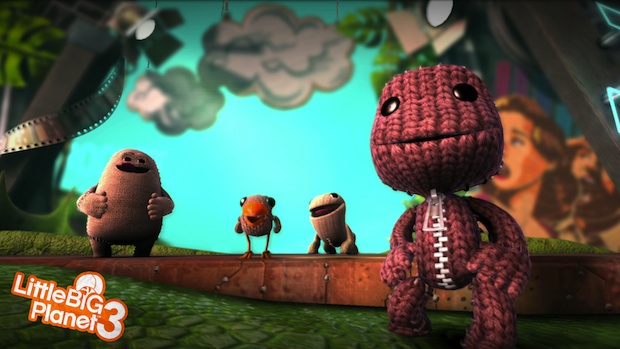 Little Big Planet 3
November 18 | PS3, PS4
The fact that not only was Sony working on a LBP3 but that it would be out in 2014 was one of the better surprises of this year's E3. The third game in the main trilogy will introduce fun new characters in addition to Sackboy along with unique power-ups for each character. Long time fans of the series will be pleased to know that all downloadable costume packs from the first two games will be transferable to the new title.
Pokémon Omega Ruby and Alpha Sapphire
November 21 | 3DS
Nintendo could probably just start calling these games "Pokemon: We're About To Make A Shit Ton Of Money" and everyone would still buy it. This time around, we get remakes of the 2002 Game Boy Advance titles Ruby and Sapphire. We'll get new character designs, new mega evolutions and probably a new Twitch Plays Pokemon as soon as it releases.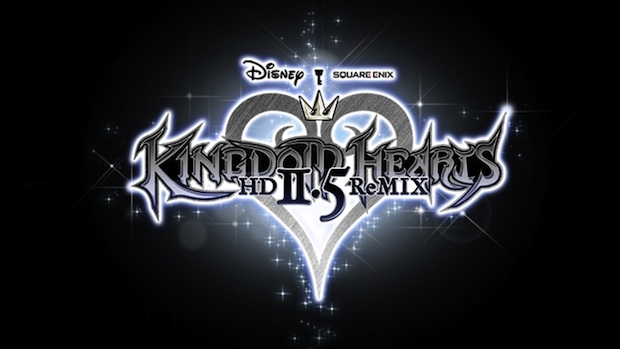 Kingdom Hearts HD 2.5 Remix
December 2 | PS3
We still can't be bothered to finish making Kingdom Hearts 3, so here's another game that is a package of games we've already released, some of which were remakes of games that were already released. Go go Square Enix business strategy!
But seriously, the 1.5 HD Remix was a pretty awesome collection and there's no reason to think 2.5 won't duplicate that success. The game will feature Kingdom Hearts 2, Birth By Sleep, and scenes from Re:coded in glorious HD with trophy support. Despite my snark, it's probably a must get for any fan of the series or anyone who wants to get caught up for the day hell freezes over and KH 3 finally sees the light of day.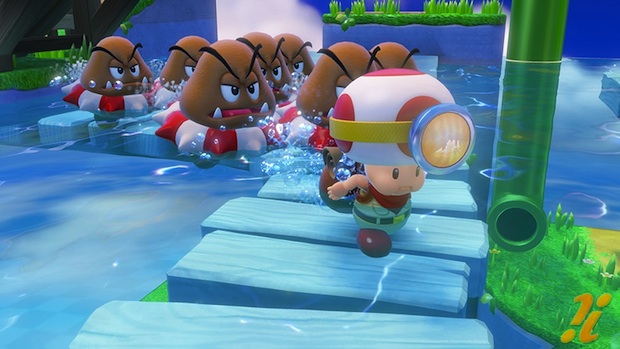 Captain Toad: Treasure Tracker
December 2014 | Wii U
This game will build upon the popular mini game from Super Mario 3D World. The only thing you need to know besides that is you can throw turnips like in Super Mario Bros. 2. God, I love throwing turnips. Anyway, the game will make good use of the Wii U GamePad, allowing players to manipulate platforms by touching the screen. It's not really a platformer…Toad can't jump, but it will feature a similar concept of trying to make it across the stage to a specific goal.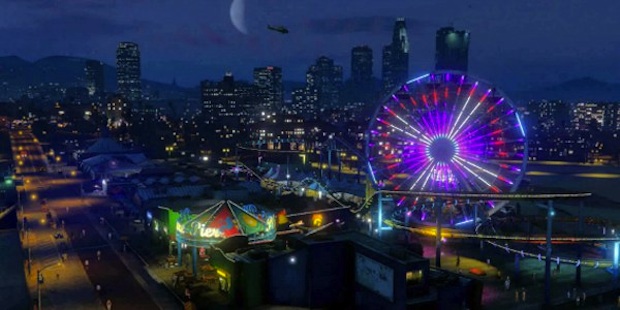 Grand Theft Auto V Remastered
Q4 2014 | XBO, PS4, PC
I was at the theater showing of Sony's E3 conference this year, and I've never seen a crowd cheer so loudly for an already released game. GTA V has already made Rockstar billions and it looks like the developer's world domination will continue with the next-gen and PC release. Better graphics, better frame rate, more cars and people on the screen, pretty much everything you would expect from a next-gen upgrade. The fact that it's GTA V has gamers everywhere already salivating. Because, you know, next-gen strip club boobies…
Did we miss anything? Tell us in the comments!
Like us on Facebook and follow us on Twitter for all news updates related to the world of geek. And Google+, if that's your thing!