Features
Top 10 PS3 upcoming exclusives
Glen rounds up the wealth of exclusive titles coming to a PlayStation 3 near you soon...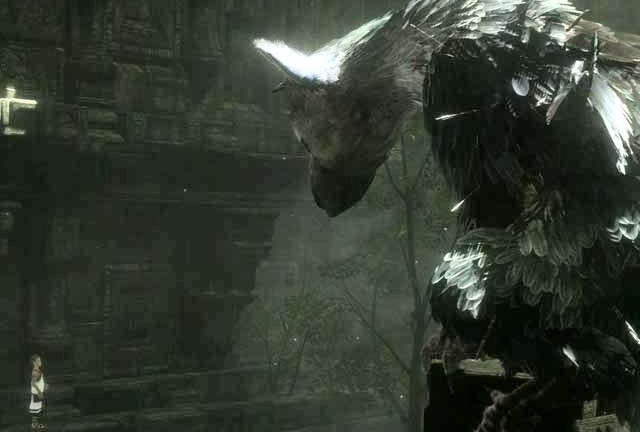 Last year, I took a look at the best upcoming exclusive titles the PS3 had to offer. With many of those titles having now been released and a host of great new titles being announced, I thought I'd take another look at the best exclusive titles PS3 owners can look forward to. Where possible I've included trailers for the games covered.
To start with, here are two titles that are console exclusives, but will also be available on PCs:
DC Universe Online
The concept of this MMORPG excites me. Being able to create and play as your own superhero or super villain within the DC universe is something that will, no doubt, be of interest to many likeminded geeks.
However, my enthusiasm for the title has waned given the recent announcement that, on top of the full retail price of the game, there will be a $14.99 monthly subscription fee. UK gamers will probably expect to pay around the £10 mark.
DC Universe Online is due for release on the 24September.
Final Fantasy Versus XIII
To be released early next year on the PS3, this game looks set to surpass the slightly disappointing recent entry in the Final Fantasy series. Although this game is set in the same universe as Final Fantasy XIII, it's a standalone story with its own characters and events that are unrelated to any other entry in the franchise.
The title is expected to be much darker in tone than previous entries, which is evident from the footage below.
And now onto the top ten exclusives:
10. PlayStation Move
Cynics could argue that Sony's foray into motion gaming is little more than a tweaked version of the technology the Nintendo Wii implemented years ago, and from some of the titles featured in the video included below, I can see why. However, early word on its implementation for titles such as SOCOM 4 (more on that later), Heavy Rain and Resident Evil 5 has been solid.
I'm going to keep an open mind about Move until I've had a chance to test it out when it's released. It's the games that this will support that excite me more than the technology itself, some of which will feature in this list.
PlayStation Move will be available on the 17 September.
9. Agent
Currently being developed by Rockstar North in Edinburgh, Agent is being touted as the ultimate action game. Few details are known apart from Agent will take players into the shadowy world of 1970s espionage and assassination during the cold war.
Scheduled for release in 2010, though a specific date hasn't been announced, Rockstar is hoping that Agent will achieve similar levels of success enjoyed by its flagship franchise, Grand Theft Auto.
8. Yakuza 4
The latest instalment of the Yakuza franchise is currently available in Japan, but won't be released until early next year in the US and Europe.
Yakuza 3 was released this year in western territories, and despite playing well, looked a little dated and suffered from repetitive combat. Within weeks of western audiences getting their hands on the third instalment of the franchise, Japanese audiences were already able to play Yakuza 4.
For the first time in the series, players can experience life in the Japanese underworld through the eyes of four different protagonists, each of whom carry their own back stories that weave into the main plot of the game. The trailer below looks very impressive…
7. Gran Turismo 5
One game that featured on last year's list is Gran Turismo 5, the highly anticipated and much delayed racer that will, according to Polyphony Digital's Kazunori Yamauchi, look "better than reality".
The game will support online racing, which is a first for the series, as will be the inclusion of damage modelling. The game will also feature over 900 cars and 20 courses with 70 course variations.
When our last PS3 exclusives article was written, a release date of 31st March was expected, but still there's no sign of GT5. It's rumoured to be released towards the end of the year. My guess is in time for Christmas, but don't be too surprised if it's delayed yet again.
From the video below you can see that it looks stunning. Let's just hope that, after all this time, it plays as well as it looks.
6. Twisted Metal
The eighth instalment of PlayStation's longest running franchise is set to be released next year. For some time Sony and lead designer David Jaffe have denied the existence of the game, but it was officially announced at E3 this year.
Whilst graphically it doesn't look as though it'll be raising the bar, the latest instalment of the vehicular combat series does look like a lot of fun. From the trailer below it looks insane.
The focus will be on multiplayer, with a number of local and online options to choose from. With recent titles like Blur having very good online modes that incorporate a mix of combat and racing, I can see Twisted Metal being a hugely enjoyable online game and a must-buy for PS3 owners.
5. SOCOM 4 (Special Forces)
Set to coincide with the release Moveon 17 September, Zipper Interactive's latest instalment of the popular tactical shooter franchise looks to be a hit. It's one of the many upcoming titles that will support Move, and early word of the game and the integration of the motion control system is very good, indeed.
Players will take charge of an ops commander and lead a team of five soldiers as they take on a South Asian militia. Main campaign mode aside, expect an intense and immersive online experience that will allow up to 32 players to battle against each other.
4. The Last Guardian
Another title that featured on last year's list and has yet to be released, comes The Last Guardian, from Team ICO, who brought you the highly acclaimed ICO and Shadow Of The Colossus.
The game is a third person action adventure and will focus on a young boy and his friendship with a creature called Trico. The player will take control of the unarmed boy and is responsible for guiding a creature that's driven by animal instincts.
Originally expected to be released some time in 2010, a 2011 release is now looking more likely.
3. Killzone 3
The control system for Killzone 2 put many people off an excellent game. It wasn't as fast paced as some of its FPS competitors, and instead there was a real sense of weight to the weaponry you were carrying and consequence to your actions. It would be extremely difficult to run through the game gung-ho without any thought for tactics, and what many people conceived as a major weakness, I viewed as a major strength. The graphics of Killzone 2 were also superb (at the time of release some of the best seen on next gen consoles) and still stand up favourably to this day.
Killzone 3 will support the Move motion control system and will also be presented in 3D. In addition, there are a number of gameplay tweaks such as the improved close quarters combat system demonstrated in the video we brought to you a few weeks ago,and a wider variety of terrains for the action to take place in.
Guerrilla Games has reported the game will use close to 100 percent of the console's power. Given the number of great games released on the platform that have used nowhere near that, this makes Killzone 3 a hugely exciting prospect, indeed.
Killzone 3 is expected to be released in February 2011.
2. InFamous 2
For their follow-up to the excellent original, Sucker Punch seems to have raised the bar considerably. I was a big fan of the original, and given how the first game ended, a sequel was inevitable.
Early footage has got me very excited, indeed, as it seems to be keeping the core of what made the original so enjoyable, while updating the graphics considerably and adding a new story line that sounds hugely intriguing.
Cole MacGrath returns as the game's protagonist with his best friend Zeke to face off against a powerful new enemy called The Beast. The setting for the game will be the New Orleans-inspired New Marais, which is populated by a militia that seem less than receptive to Cole and his superpowers.
If you own a PS3 and haven't, for some reason, picked up InFamous yet, I would recommend you do. It really is very good.
Expect to be able to get your hands on InFamous 2 in 2011.
1. LittleBigPlanet 2
The first LittleBigPlanet offered players not only a great platform game with plenty of replay value, but also the ability to use the same tools as the production team to create their own levels. Players responded favourably and have created over two million levels so far, many of which exceed the quality of what was included on the disc.
I didn't think there would be a great deal of value in a sequel, given the format of the original and the number of excellent add-on packs that are frequently released, but clearly I don't have the creative vision of the team at Media Molecule. For not only does the sequel keep the platform elements and the user created content that made the first game so enjoyable, but it also introduces a number of new game types such as real time strategy, puzzle, RPG and racing, as well as allowing the ability to create intelligent characters using digital puppetry.
There's also the prospect of players being able to create, not just levels and mini games, but entire games, which is hugely exciting. The tagline of "A platform game? A platform FOR games!" seems highly appropriate.
LittleBigPlanet 2 is scheduled for release at the end of October and will support Move.
A note on a few titles not included:
Both Uncharted 3 and Resistance 3 are rumoured to be in development, but I have left them off this list because, as yet, official announcements or any solid details of the titles haven't been released. Nolan North, who voices Nathan Drake in the Uncharted series, has stated that it will be made, but details of the setting of the game and the characters who will feature are purely speculative at this point.
To date no official announcement regarding Resistance 3 has been made, though last year a billboard carrying its logo was spotted and posted online. It's widely thought the billboard will be seen in the upcoming sci-fi action movie, Battle: Los Angeles. The film is due to be released in February 2011 and many believe that Resistance 3 will coincide with that, though there's currently no solid evidence of this.
Also, last year's list featured Eight Days, which was set to be released some time this year, but is still on hold. Hopefully, work will continue on this and it will see the light of day in the not too distant future, as it could, potentially, be a great third-person shooter.