News
Tomb Raider: Square Enix announces next game in the series
Lara Croft will return...eventually, as Square Enix announces the next Tomb Raider game...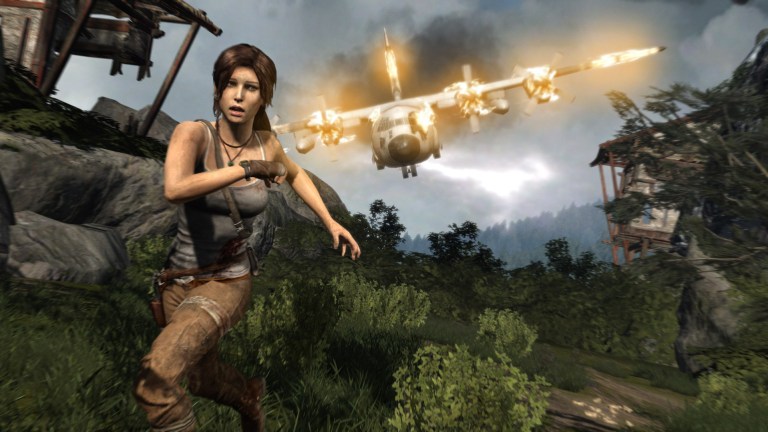 Square Enix has confirmed they are developing the next game in the Tomb Raider franchise. 
"A new Tomb Raider game is coming," reads a brief statement on the Tomb Raider Twitter account. "Driven by our goal of putting our fans first, we want you to know that it won't be long between the official reveal and when you can play. Our journey will begin with a major event in 2018. We simply can't wait to take you on Lara Croft's defining adventure."
That message seems to indicate the next Tomb Raider title might not be quite that far off. While we don't think this counts as the game's "official reveal," the studio's general message suggests that they are not interested in dragging these things out quite so long in terms of the reveal process. That means that if they're ready to announce that they're working on this game, they may soon be ready for the full reveal. 
Until then, there is no news regarding the game's plot, which systems it will be on, or its general release window.
That said, it's been rumoured for quite some time that the name of the next Tomb Raider game will be Shadow Of The Tomb Raider. There's also some mystery concerning who is actually working on the game. Cyrstal Dynamics – developers of the Tomb Raider franchise since its beginning – appear to have their hands full at the moment with other projects. It would be surprising if they didn't work on this game, but it's also not inconceivable that they might pass the reins to someone else.
Whoever ends up working on the game, it probably shouldn't come as much of a surprise that there is a new Tomb Raider in the works. After all, Square Enix's reboot of the franchise has been tremendously successful in terms of critical acclaim and market success. The recent Tomb Raider games have been praised for their strong narratives and clever reimaginings of classic Tomb Raider tropes. 
It's not going to be easy to replicate the accomplishments of those titles, but at a time when the Uncharted series is likely taking a break for the foreseeable future, Lara Croft's return will be a welcome one indeed. 
More as we get it.